High-End Audio Industry News

---

05 / 28 / 12

Enjoy the Music.com has just posted the June edition of Hi-Fi+ (Issue 89)! This issue includes coverage of the The New York Audio AV Show and Munich High End 2012 plus reviews of the Magico Q1 standmount loudspeakers, Naim SuperUniti single-box streaming device, Nordost White Lightening Anniversary Leif Series interconnect & loudspeaker cables, Guru QM10TWO standmount loudspeakers, the Focal Spirit One headphone/headset and much more. Within Alan Sircom's editorial titled Britain's Best he says, "It is rare that we get to fly the flag for the UK. We stress the international flavour of the magazine, and this month's issue is no exception, packed as it is with some of the best products from around the world. Nevertheless, in the year of the London Olympics and the Queen's Jubilee it's good to remember that – even against stiff competition building products on the other side of the world – we British can still make things, and make 'em good!" You can see the complete table of contents and editorial of Hi-Fi+ by clicking here.

Music Industry News 10 Years Ago
Continuing our excellence in show coverage, Enjoy the Music.com has finalized our PRIMEDIA Specialty Group Inc. (Stereophile) pre-show coverage with live reporting beginning on Thursday, May 30th, the very first day of the show. Those who are in the New York City area on Saturday, June 1st are highly recommended to attend the nyNOISE event. As 2002 marks the fourth consecutive year of this show hosted by both JC Morrison and Blackie Pagano, nyNOISE shines the spotlight on those who design their very own equipment. From highly exotic, non-commercial single-ended tube amplifiers to loudspeakers and all in-between, this affair showcases many artisans whose craft is within the audio field. For more details concerning the upcoming nyNOISE show (and read our past three years coverage) please click here.

05 / 25 / 12

Audiophiles can enjoy a truly high-resolution drum and percussion album to test the abilities of their high-end audio system. Steven R. Rochlin, a classically trained musician since 1974 and editor of Enjoy the Music.com, first album titled THTST unleashed his musical expressiveness and captured his new solo album using only a pair of ultra-precise, hand matched laboratory-grade microphones. On THTST there are no overdubs, 'destructive' devices or techniques so as to deliver the true purity and absolute sound of a real drumset within your listening room. As one would expect, this recording provides a dynamic range from the soft sounds of studio wind chimes to woofer and amplifier testing deep bass of a large gong bass drum. THTST includes a wide variety of percussion and drum styles using an extensive assembly of musical instruments. "After many years of hiatus from the recording studio, this is my first venture back into laying down tracks" said musician Steven R. Rochlin. "Am sure drum and percussion enthusiasts will listen to this album and be amazed at the wide variety of music styles from exotic to the all-out no-holds-barred drum solo. Due to the stunning dynamics plus harmonic accuracy of this recording, every audiophile should get this album to test their system. Due to the expansive dynamics, ultra-wide frequency range and having been recorded in high-resolution, this truly is the most comprehensive test recording of this genre in decades. Audiophiles should get THTST to hear if their system is capable of reproducing one of the most challenging instruments to reproduce accurately. Of course what matters is that listeners enjoy the music." The album is available for download in high definition 24-bit/96kHz FLAC, 16-bit/44.1kHz and 320kbs mp3 format from HDtracks.

05 / 24 / 12

Symbol Audio's flagship Modern Record Console pays homage to "all in one" console hi-fi systems of the 1950's according to the company. This fine bench-made furniture uses solid American Walnut whilst a sculptural hand painted metal base constructed from 1/4" plate steel forms the base. Lifting the lid exposes the hand-built 15 wpc stereo tube amplifier and Pro-Ject RPM 5.1 turntable set into painted steel plates. This console integrates traditional electronics look with modern wireless capabilities. The electronics are custom designed and built for Symbol Audio by experienced audio engineers and include a hand-wired tube amplifier that delivers a warm pure signal to the two 6.5" full range speakers. Tucked out of view into the steel base is a second dedicated amplifier and subwoofer designed to extend the low end frequency. The built-in turntable has a carbon fiber tonearm fitted with a Sumiko Blue Point #2 cartridge for playing vinyl. For streaming digital music, users simply switch the selector from turntable to Wi-Fi and stream from any digital source through the built-in wireless router. The unit seamlessly works with the iPhone, iPod, iPad or computer. Each piece is bench-made to order in the Hudson Valley USA. Dimensions are 66 x 18.25 x 34.75 (WxDxH in inches).

Enjoy the Music.com now offers you a very advanced sneak peek at the July 2012 edition of The Absolute Sound (Issue 224)! This edition of The Absolute Sound features reviews of the Paradigm Shift A2 powered loudspeakers, Focal XS Book powered monitors, Rega RP3 turntable, plus Robert Harley explains what is — and what isn't — high-resolution digital audio while nationally syndicated talk-show host and best-selling author Dennis Prager explains why a high-end audio system is worth the price of admission.... and much more! Within Robert Harley's editorial by Allen Taffel he writes, "Compared to ears, our eyes are rather weak instruments. They are not good at discriminating between fine variations in shade. They are dependent upon adequate light. A huge portion of people require corrective apparatus, even at a young age. On the other hand, ears are highly sensitive and are particularly adept at discriminating extremely small differences in pitch and timing. Indeed, our ability to localize sound sources is based on the latter." You can see the complete table of contents and editorial of TAS by clicking here.

Enjoy the Music.com has just posted Hi-Fi World's Volume 22 Number 5 (July 2012) edition including the complete editorial and table of contents. This issue includes reviews of the Q ACOUSTICS 2050i budget floorstander, Paradigm Shift A2 inexpensive active loudspeaker, XTZ CD100 MkII budget CD player, Grace M903 headphone amplifier, Isotek Solus Evo 3, Arcam Dr. Dock iPod dock, Ming DA MC805-A single-ended valve amplifier and more! The editorial titled Within This Issue by Noel Keywood says, "Some of the most extraordinary products in this issue are to be found in our High End Show report, from Munich, Germany. Just a short flight from the UK, Munich seemed far away in the products it had on show, as well as its clement weather! The High End Show is a big event well attended by manufacturers from around the world, so some of what we saw and were wowed by came from the Far East. But much it came from Germany, Switzerland, Denmark and Italy." See the complete July table of contents and editorial of Hi-Fi World by clicking here.
05 / 23 / 12
Sonos, a specialist since 2002 in high quality multi-room home audio distribution, is launching their new SUB next month. With a simple one-button setup, the new Sonos SUB allows users of amplified Sonos units to expand their system with an amplified subwoofer. The unit employs two force-canceling drivers positioned face-to-face to increase output and sound quality down to 25 Hz. All filter settings, active equalization, and time alignment are done digitally through DSP (Digital Signal Processing) circuitry for zero-loss audio quality. The built-in Class D digital amplifier operates efficiently and at a cool temperature. The unit uses Sonos' SonosNet proprietary wireless system, so users only need a power outlet for easy of positioning and setup. Sonos' new SUB works with the AMP/ZP120/ZP100; PLAY:5/ZonePlayer S:5; PLAY:3, though does not operate with the non-amplified Sonos CONNECT/ZP90/ZP80. Dimensions are 15.8 x 6.2 x 15 (HxDxW in inches) and weight is 36.3 lbs. Launching on mid-June, the SUB is available in a high-gloss black lacquer finish for $699 and a black matte version will be available in September 2012 for $599. Enjoy the Music.com has reviewed the Sonos system.
Music Industry News 10 Years Ago
As the fight for high-resolution digital audio rages on between Sony's SACD format and that of DVD-Audio, as those who attended the May 16th premiere of George Lucas' Star Wars Episode II Attack Of The Clones within the Century Cinema in California also enjoyed music in the DVD-Audio format. Warner Music Group (WMG) in partnership with Century Theatres, 5.1 Entertainment, and Dolby Laboratories are looking to help promote the industry standard DVD-Audio format. Music tracks by Barenaked Ladies, Buena Vista Social Club, Eric Clapton, Dishwalla, and The Corrs are just some of the sounds enjoyed by the movie-going audience. "This innovative effort to bring multi-channel music to pre-show programs is consistent with our goal of offering audiences the best and most advanced theatrical experience available from the moment they enter our theaters," stated Nancy Klasky, Century's VP of marketing. Moviegoers at 25 Century multiplexes, totaling 400 screens, will be hearing the "big sound" of DVD-Audio surround music by the end of the year. "You have to hear true, discrete surround sound music to get it," said John Kellogg, Dolby's general manager of multi-channel audio and music. "So we said, let's have more people hear it. DVD-Audio can replicate the surround music experience that it delivers in theaters, and we think once movie audiences hear DVD-Audio, they'll want to bring it home." If we fast-forward to today (2012), DVD-Audio is dead as SACD won the fight.
05 / 22 / 12
Accuphase is celebrating the company's 40th anniversary by offering their new A-200 monaural power amplifier (¥1,312,500). With a rated power output of upwards of 1600 watts @ 2 Ohms, this pure Class-A monoblock amplifier has both exterior sides made of large heatsinks placed to the left and right of the enclosure. The Accuphase A-200 uses parallel circuit that operate independently, as the output current can be increased in size, with a result of low output impedance power. By utilizing a variety of engineering technologies and highest grade materials, this unit has a damping factor higher than 1000. The printed circuit board is made from a specialized "fluorine resin glass cloth material" that has low dielectric constant and low loss. Signal traces are via copper foil surface, which are then gold plated to ensure longstanding signal reliability and integrity.
05 / 21 / 12
Dolby Laboratories, founded in 1965 and best known for high-quality audio and surround sound, has advanced their signal quality by now allowing studios, authoring houses, and mastering facilities to further elevating playback performance of lossless audio on Blu-ray disc. Blu-ray Discs pre-mastered using Dolby TrueHD with advanced 96kHz upsampling coding solution enables facilities to integrate the benefits of 96 kHz playback quality audio into the final master while simultaneously reducing the incidence of digital artifacts introduced during the content-creation process. "Lossless audio is a key distinguishing feature of Blu-ray content. All things being equal, you cannot improve on the quality of lossless audio coding; however, you can improve on the quality of the source PCM content prior to lossless encoding, and this is precisely what we have achieved with our advanced 96kHz upsampling technology," said Craig Eggers, Director. Besides enabling optimum 96kHz sampling rate upsampling, this technology features a unique apodizing filter that 'masks' the unwanted digital artifacts known as 'pre-ringing', which is introduced during the content-capture and content-creation process. The new Dolby TrueHD with advanced 96kHz upsampling is claim by Dolby to "restores the natural tonality of the soundtrack." Dolby TrueHD is a 100 percent lossless audio coding technology that reproduces movie and music playback in the home that is identical to the studio master. Supporting up to 7.1-channel playback of 24-bit/96kHx audio on Blu-ray Disc, Dolby TrueHD can reproduce sound in high definition.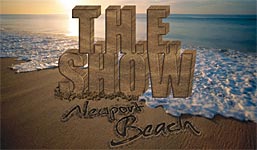 Reposted as a reminder.... Sunshine, surf, and music are on tap as Enjoy the Music.com once again helps to sponsor T.H.E. Home Entertainment Show as it returns to Newport Beach, CA from June 1st through 3rd. This year's event will take place in two locations: the Newport Hilton and the adjacent Atrium Hotel — both located across the street from the Orange County Airport. Open to the public, this three-day event offers a wide variety for music lovers, gearheads, and home theater plus audio enthusiasts of all levels. Show attendees will enjoy live musical performances from popular jazz musicians Mike Garson, Tierney Sutton, Audra Lee, Paul Gormley, Dean Peer, and William Artope Jr. A variety of educational seminars will be moderated by manufacturers and editors. Additional attractions include wine tasting, a cigar bar, gourmet food trucks, a high-end car show and portraits of jazz artists by Merryl Jaye Studios. The phenomenal Magic Bus from Whitledge Designs, a concert hall on wheels with a one-of-a-kind mobile audio system, will also be on tap. Enjoy the Music.com's daily live show coverage of T.H.E. Show Newport Beach 2012 begins the first day of the event.
Show Hours:
Friday, June 1 11:00 a.m. – 6:00 p.m.
Saturday, June 2 10:00 a.m. – 6:00 p.m.
Sunday, June 3 10:00 a.m. – 6:00 p.m.
05 / 18 / 12
HDtracks has just remastered and now offers Louis Armstrong's What A Wonderful World in 24-bit/192kHz! This legendary jazz album from The Verve Music Group had recent mastering done by Kevin Reeves at Sterling Sound NYC. Using the original 1/4" analog masters from the ABC Records vault, the masters were played on a modified Studer A820 with Wolke Butterfly heads. The music was converted to digital at 24-bit/192khz resolution using the DCS 904 converter and Sterling's proprietary mastering systems. As always, the most direct signal path was maintained throughout the mastering process. The album, highlighted with Louis Armstrong's expressive and emotive vocal styling, includes arguably one of the greatest songs ever written, "What A Wonderful World," a recording that would be inducted into the Grammy Hall of Fame and continues to transcend countless generations of music lovers. Complete track listing includes:
1 What A Wonderful World
2 Cabaret (Single Version)
3 The Home Fire (Album Version)
4 Dream A Little Dream Of Me (Album Version)
5 Give Me Your Kisses (Album Version)
6 The Sunshine Of Love (Single Version)
7 Hello Brother (Single Version)
8 There Must Be A Way (Album Version)
9 Fantastic, That's You (Album Version)
10 I Guess I'll Get The Papers And Go Home (Album Version)
11 Hellzapoppin' (Single Version)
Music Industry News 10 Years Ago

On May 16th Enjoy the Music.com reported that Napster CEO Konrad Hilbers and founder Shawn Fanning resigned from the company is the midst of financial and legal turmoil. Today we are here to report that Bertelsmann AG has officially acquired the file sharing service for $8 million. This money is greatly needed to pay off creditors and to keep the service afloat... for now. Other file sharing services such as KaZaA and Morpheus have taken most of the audience Napster once achieved while the RIAA is still pressing hard on Napster to pay royalties to major recording labels due to Napster's previous activities. "We are very pleased to have reached an agreement with Napster's Board of Directors," said Joel Klein, Chairman and CEO of Bertelsmann, Inc. "We're happy to see Napster move forward with Konrad Hilbers at the helm. We are very committed to providing artists the best possible distribution opportunities for their work, and to providing consumers more choice and control. Creating new ways of doing business is never easy, but Napster will be at the forefront of finding business models that respect copyright, reward artists, and deliver entertainment value to consumers. Peer to peer is a transforming technology and we're proud to have Shawn Fanning continue to work on its development." Fast forward to today (May 18, 2012) and Napster co-founder Shawn Parker is about to make $70 million by selling only 14% of his major interest with Facebook, which is IPO'ing today at 11am.
05 / 17 / 12
Washington DC's Capitol Audiofest takes place from July 13th through 15th at the Crown Plaza Hotel in Rockville, MD. The event plans to double their size in order to bring attendees more of everything! The rooms of this venue are oriented well for most any audio system and will accommodate intimate up to large scale systems. The rooms are furnished with carpeted floors, solid masonry walls and nine feet high ceilings throughout. The CAF 2012 will include quality audio ranging from the affordable to the exotic as well as vacuum tube and transistor equipment and analog and digital playback sources. Food and beverage are available from the hotel and many nearby restaurants and pubs.
05 / 16 / 12
Polskie Audio was formed after a long stagnation in the audio industry. A group of Polish manufacturers, distributors and retailers begin to come out of the shadows; thus forming a portal to show they have a lot to offer in the audio industry. According to their website, "Polish brands are an excellent alternative to well-known and very expensive components of the audio path of foreign manufacturers, while not yielding to the quality and compete price." Polish manufacturers produce virtually all components of an audio system including amplifiers, speakers, stereos at tables, platforms, conditioners, cables, acoustic devices, etc. In addition to promoting Polish brands, the site caters to their readership with articles from the source. These articles are written by Polskie Audio's editors to show the design and construction work to make the products unique and interesting.
05 / 15 / 12
NAD's new C 356DAC and C 375DAC integrated amplifiers (NAD C 356DAC ($900 and $1600 respectively) are enhanced versions of the company's C 375BEE and C 356BEE integrated amplifiers with the MDC DAC add-on module factory installed. The addition of NAD's asynchronous 24-bit/96kHz USB MDC DAC is said to help improve the sound of a Squeezebox or Sonos system, yet can also be directly connected a Mac or PC to stream HD music. The MDC DAC's optical TosLink S/PDIF input 'upgrades' the sound of Disc Players or Music Streamers while the Asynchronous USB device side input allows direct connection of a PC or MAC. NAD's C 375DAC delivers 150 watts per channel while the C 356DAC is rated at 80 watts per channel. Both power ratings use NAD's ultra-conservative full disclosure power. Both the C 375DAC and C 356DAC feature NAD's legendary PowerDrive circuit that delivers very high dynamic power and low impedance drive capability to, according to NAD, "accurately control loudspeakers, resulting in a musically detailed, coherent, and relaxed sound." Both unit have Modular Design Construction (MDC), making it easy to upgrade features and functionality. For NAD owners that wish to add a phono module, the C 375DAC comes with a second slot for an optional inboard PP375 Phono Module. C 356DAC owners wishing phono preamp functionality may use an optional outboard PP 2i or PP 3i for the phono functions.
Music Industry News 10 Years Ago

On May 14th Apple computers released a file on their AppleCare Knowledge Base explaining to users about the possibly illegal protected "music compact discs" that will not work within their computers. Only days later Apple seems to have removed the file that contains advice on dealing with these protected music discs. To quote the Apple search engine "You may be unable to eject certain copy-protected audio discs, which resemble Compact Discs (CD) but technically are not. Some computers start up to a gray screen after a copy protected disc has been left in the computer." The file was last modified May 14, 2002, goes under "Doc Number 106882", and explained to users the problems occurred with these protected music discs and solutions in dealing with them. Methods of resolution included turning off the computer while holding the mouse button during start up, to using a paper clip or other small pointy object to force the disc drive to eject the disc. While these new protected music discs do not technically damage the computer, they could cause a loss of data on currently opened files that have not been saved to a file.
05 / 14 / 12
Fono Acustica has announced a new design of its award winning Armonico speaker cables. Truly handmade Thermo-treated precious metal conductors are blended in proprietary ratios to achieve what the company feels is the best music reproduction ability. Air-insulated dielectrics with ultra-effective shielding, large vibration-isolating tubing are supplemented with external anti-resonant African hardwood blocks to reduce structural and airborne vibrations. Termination is via custom made 24K gold plated spades with African hardwood. Each one is carefully hand soldered and each separate cable and resonance block have marking for for each signal phase. No pricing was provided at press release time.
Reference Fidelity Components, the UK manufacturer of high fidelity audio and mains cables, has extended its range to include a bespoke cable making service. The company's Fidelity series of budget interconnects and high-end Reference series has seen an increasing demand by audiophiles for cables that meet their personal specifications. All the company's cables are hand-made in small quantities using the very finest genuine Cardas and Furutech branded products and each component's soldered joints are made to exceptional standards using only Cardas Quad Eutectic silver solder. "Above all," says the company representative, "Reference Fidelity Components aim to take the mystique and pseudo-science out of buying high quality hi-fi cables and interconnect preferring to use solid scientific theory and engineering practice to achieve sonic excellence." Prices start at £45.
05 / 11 / 12
Wyred 4 Sound is now shipping their new W4S μDAC 24-bit/192kHz unit ($399) that measures a mere 3.5" x 3.5" x 1.25". The W4S μDAC has two S/PDIF inputs, one via TosLink and the other on RCA coax, which support 24-bit/192 kHz signals as well as an asynchronous USB input for computer streaming. For DAC duties, the ESS chipset is taken full advantage of inside this tiny device. The case is made with machined aircraft-grade aluminum. The case's curvy W4S logo doubles as a lock light (lights up blue when the DAC is locked onto a signal). Power is fed directly through USB when streaming from a computer. For power when using the W4S μDAC S/PDIF inputs, a USB cable is plugged into a power outlet using the supplied adapter.
HDtracks has the legendary Jerry Garcia, David Grisman and Tony Rice recording called The Pizza Tapes. Enjoy the Music.com reviewer Steven Stone has this to say about the recording, "This disc's material was originally available only as a bootleg through the Grateful Dead underground tape trader's network. Its title came from the fact that the "master" cassette was allegedly stolen from Jerry Garcia's kitchen table by a pizza delivery guy. The music came out of some studio sessions at David Grisman's Dawg studios with Jerry Garcia, Tony Rice, and David Grisman. In the liner notes David Grisman writes "After several years of being pissed off (about their illegal release), I decided to bury the hatchet with the pizza boy and make these tapes available in an "official" version". I, for one, am mighty glad he did. I've never heard Jerry Garcia's voice sound better. The material is primarily old traditional songs like "Shady Grove", "Man of Constant Sorrow", "Little Sadie", "Louis Collins", and "Rosalee McFall", mixed with a couple of country standards "Always Late" and "Long Black Veil". Just for variety Dylan's "Knockin' on Heaven's Door" and a pair of gospel numbers are thrown in with a couple of loose jams plus some between song banter. The sound is wonderful. It is warm and intimate like a late night around a crackling fire. It closely matches the exquisite sonics of first Tone Poems album. On a good system it is almost like having everyone in the room with you."
05 / 10 / 12
Germany's High End Society has released the final attendance report for their recent High End 2012 high-end audio and video show. An increasing number of visitors totaled 14,671, with an additional 4427 trade visitors from throughout the world. The visitor numbers do not include the journalists and do not include the 2052 exhibitor IDs issued. The High End has developed into a global platform for exhibitors and continues to increase the number of exhibitors and attendees across the board. A total of 366 exhibitors, with 52% of them international, presented a wide product range at the High End 2012 event. Compared to the previous year, the number of exhibiting companies increased this year by approximately 9%. The proportion of foreign exhibitors also grew by 11%, so that foreign exhibitors from 33 different counties made up 52% of the total number of exhibitors. The high End Society is a member of the FKM = Gesellschaft zur Freiwilligen Kontrolle von Messe - und Ausstellungszahlen (Society for Voluntary Control of Trade Fair and Exhibition Statistics). This means that all numbers must be disclosed in detail, checked and certified by Ernst & Young.
Music Industry News 10 Years Ago

Audiophiles looking for top-quality digital amplifiers at sane prices might rejoice as Carver's Professional division has announced their new ZR Series of stereo amplification. By employing high-speed spread spectrum switching within the amplification stage (switches operating between 200kHz and 1.5MHz, with the average speed around 700kHz), this technique eliminates the need to use Brick-Wall type filtering that can be detrimental to the critical audio signal. Carver claims the artifacts of their switching amplifier can be eliminated by a second order filter at 90kHz. The benefits of digital amplification include an operational efficiency (near 75% for the ZR series) while the unit operates at cool temperatures. The Carver ZR500 is a 1-rack-space package with a power rating of 95 watts while the ZR1000 is a 2-rack-space package with power rated at 225 watts per channel (both rated into an 8 ohm load). The ZR1600 is also a 2-rack-space package, yet with a power output of 350 watts per channel. And fast-forward to 2012 and we have designer Bob Carver now offering vacuum tube amplifiers, with Enjoy the Music.com giving the world its first review of Bob Carver's new Cherry 180 tube monoblock power amplifier.
05 / 09 / 12
Bowers & Wilkins, Britain's leading exporter of loudspeakers, has launched their P3 headphones ($299). Custom drive units and specially designed ear pad fabric for improved acoustics and comfort are just some of the highlights. Construction is said to be rugged yet lightweight for this foldable design that is available in white or black finishes. The P3's driver diaphragms feature terminals that have been positioned to ensure uniform airflow, resulting in more linear movement and less distortion. Coupled with the use of ultra-linear neodymium magnets and precision damping this ensures smoother motion and therefore a more accurate, natural sound. The ear pad fabric has been designed especially for P3 to improve the sound quality, but it is also very comfortable, allowing users to listen for longer. B&W's P3 headphones come with a hard carry case and a choice of cables: one with a remote/microphone attachment that works seamlessly with your iPhone; and another that ensures compatibility with all other mobile phones and MP3 players. Swapping cables is easy, and simply involves popping off the replaceable ear pads.
05 / 08 / 12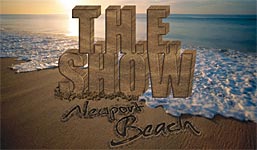 Sunshine, surf, and music are on tap as Enjoy the Music.com once again helps to sponsor T.H.E. Home Entertainment Show as it returns to Newport Beach, CA from June 1st through 3rd. This year's event will take place in two locations: the Newport Hilton and the adjacent Atrium Hotel — both located across the street from the Orange County Airport. Open to the public, this three-day event offers a wide variety for music lovers, gearheads, and home theater plus audio enthusiasts of all levels. Show attendees will enjoy live musical performances from popular jazz musicians Mike Garson, Tierney Sutton, Audra Lee, Paul Gormley, Dean Peer, and William Artope Jr. A variety of educational seminars will be moderated by manufacturers and editors. Additional attractions include wine tasting, a cigar bar, gourmet food trucks, a high-end car show and portraits of jazz artists by Merryl Jaye Studios. The phenomenal Magic Bus from Whitledge Designs, a concert hall on wheels with a one-of-a-kind mobile audio system, will also be on tap. Enjoy the Music.com's daily live show coverage of T.H.E. Show Newport Beach 2012 begins the first day of the event. Show details include:
The Newport Hilton Hotel
Orange County Airport
18800 MacArthur Blvd.
Irvine, CA
Atrium Hotel
Orange County Airport
18700 MacArthur Blvd.
Irvine, CA
Daily Pass: $15
Weekend Pass: $35
Show Hours:
Friday, June 1 11:00 a.m. – 6:00 p.m.
Saturday, June 2 10:00 a.m. – 6:00 p.m.
Sunday, June 3 10:00 a.m. – 6:00 p.m.
Music Industry News 10 Years Ago

The following statement was issued by Consumer Electronics Association (CEA) President and CEO Gary Shapiro in response to a federal court order forcing consumer electronics manufacturer SonicBlue to develop and install new software in consumers' personal video recorders (PVRs) that would collect all information about what shows the users watch, record or send to a select and limited group. SonicBlue would then be forced to provide the information to the studios suing the company for allegedly contributing to copyright infringement:
"The court's order is highly troubling. It forces SonicBlue to violate the trust of its customers and commit an incredible invasion of privacy. By court order, SonicBlue would be forced to spy on consumers and record every 'click' of their remote control, noting how they watch and record television shows. The data collection would include monitoring if the user chooses to skip commercials, watch the same program more than once or delete a program. While the order mandates the data be collected on an 'anonymous' basis, it does require SonicBlue to track individual users. Furthermore, it does not allow for users to 'opt out' of the data collection. We also are concerned with the concept that a court can impose an order forcing consumer electronics manufacturers' to conduct surveillance activities on consumers. If the order stands, it will have a chilling effect on technological innovation and consumers' buying habits. Through lawsuits, proposed legislation, and the power of their influence, the studios' agenda remains clear: to curtail home recording and fair use rights in the name of preserving intellectual property. Our industry continues to seek and fight for an approach to copy protection that balances legitimate concerns about piracy and preserving intellectual property with established home recording and fair use rights."
05 / 03 to 05 / 06
See our daily live High End 2012 Munich audiophile show coverage.
05 / 02 / 12
The Lone Star Audio Fest (LSAF) is to be held May 4th through 6th, 2012, at the Embassy Suites Dallas Park Central hotel in Texas. Any and all audio enthusiast and manufacturers are welcome to exhibit. manufacturers can simply book a guest room directly with the hotel. Show up. Set up your exhibit in your room. (Yes, it's really that easy.) For attendees, simply show up and enjoy the LSAF free, with no hassles, no registration or ticket required. Enjoy the Music.com's show coverage of the LSAF 2012 will appear online shortly after the event.
05 / 01 / 12
Enjoy the Music.com's May Review Magazine is now available and features two new show reports, many world premiere equipment reviews and much more! We also announce our Facebook and Twitter pages so you can get updates fast and easy. See the May issue by clicking here.
Daily News: Audiophile news updated each weekday!
BAS Speaker
Data: Believe It Or Not???
Article By Frederick J. Ampel of Technology Visions
Sound Practices
Fashion Is The Devil!
Article By Joe Roberts
VALVE Magazine
Triode Amplifier Operating Points
Article By Paul Joppa
Coming Soon!
Munich High End Show Report 2012
High End Society Show Coverage
Report By Steven R. Rochlin
New York Audio & AV Show 2012 Report
Coverage By Steven R. Rochlin
Salon Son & Image 2012
Montreal high-end audio show report.
Event Coverage By Rick Becker
In This Issue...
More show reports plus Twitter, Facebook and a surprise coming soon!
Article By Steven R. Rochlin
Audiolics Anonymous Chapter 150
More Computer Audio Talk.
Article By Dr. Bill Gaw
World Premiere!
Audiolics Anonymous Chapter 149
Classé Audio CT-SSP Pre-Pro with new HDMI update.
Article By Dr. Bill Gaw
High Resolution Audio
Is the future really low resolution?
Article By Ryan Mintz of Core Audio Technology World
World Premiere!
Coincident Speaker Technology 211PP Dragon Mk II Monoblock Amplifiers
Double your pleasure!
Review By Phil Gold
World Premiere!
EgglestonWorks Isabel Signature Speaker
Able to reproduce sound with a realism that, at times, is downright scary!
Review By Tom Lyle
World Premiere!
Bob Carver Cherry 180 Tube Monoblock Amplifier
One of the most significant tube amplifiers of the past 60 years!
Review By Dick Olsher
Flashback Review
Gryphon Audio Atilla Integrated, Scorpio CD Player And Mojo Speakers.
System synergy that sounds spectacular!
Review By Steven R. Rochlin
World Premiere!
Classé Audio CT-2300 Two-Channel Amplifier
A powerful seductive amplifier from our neighbors up North in Canada.
Review By Anthony Nicosia
World Premiere!
Talon Hawk 2 Speaker
Amazing sounding two-way speaker with modern styling.
Review By Tom Lyle
Audio Networking
A potpourri of computer network audio findings, including updates on the Naim UnitiServe, gigabit switches, CAT 5/6 cable and ripping issues.
Review By Martin Colloms
Flashback Review
Music Hall dac25.3
Inspiring a refreshing case of downgraditis.
Review By Clarke Robinson
Flashback Review
Melody Valve HiFi Pure Black 101 Preamplifier
Setting a new standard few can match at this price.
Review By Ron Nagle
World Premiere!
Audioengine D2 24-Bit Wireless DAC
Fits well with the needs of a 21st Century audiophile.
Review By Tom Lyle
Six Budget USB DACS Put To The Test!
Clive Meakins checks out some USB equipped DACs and how to get the best out of them. USB DAC shootout featuring JPLAY and the Rega DAC, Beresford TC-7520 (modified + Burson Buffer), Halide Design DAC HD, JKDAC and MK3 JKDAC32.
Review By Clive Meakins
The Kaboominator!
Big bass in your place.
Article By Jeff Poth
Going the Extra Mile With Coupling Capacitors
Article By Clive Meakins
Classical Music
Resonances: With Mozart, Berg, Liszt And Bartok.
Review By Joe Milicia
Guillaume Lekeu
Review By Max Westler
Jean Sibelius
Review By Max Westler
Test Tracks 4: Three Reference Recordings
Review By A. Colin Flood
Jazz / Bluegrass / Etc Music
Jeremy Kittel Chasing Sparks
Suzi Ragsdale Best Regards - Less of the Same
Various Bluegrass, Blues And Jazz Albums
Reviews By Steven Stone
Rock, Techno, House, etc.
Radiohead TKOLRMX 1 2 3 4 5 6 7
Review By Claude Lemaire
The Project_Pale Our Inventions and How They Fail Us
Roy Rogers Split Decision
Review By Keith "MuzikMan" Hannaleck
See the May Review Magazine by clicking here.
---
Previous News
201 January February March April
2011

January
February
March
April
May
June
July
August
September
October
November
December
2010
January February March April May June July August September October November December
2009
January February March April May June July August September October November December
2008
January February March April May June July August September October November December
2007
January February March April May June July August September October November December
2006
January February March April May June July August September October November December
2005
January February March April May June July August September October November December
2004
January February March April May June July August September October November December
2003
January February March April May June July August September October November December
2002
January February March April May June July August September October November December
2001
January February March April May June July August September October November December
2000
January February March April May June July August September October November December
1999
April May June July August September October November December