12 / 30 / 00
According to various companies such as RCA Records, the Consumer Electronics Association (CEA) and various other experts, the compiled sales for USA on entertainment goods (music, audio, video, etc) during this holiday season is predicted to be as follows (in billions of dollars):
| | | | |
| --- | --- | --- | --- |
| | Annual Market | Holiday Share | Holiday Percentage |
| Audio Equipment | $8.1 | $2 | 25% |
| Music | $16 | $2.7 | 17% |
Delivering high-quality audio and video through the internet demands broadband (high bandwidth) streaming capability. The future in delivering audiophile and videophile quality relies on the ability for a service provider to provide this streaming media which is quite demanding on their computer servers (servers are computers that store and deliver data from websites). Mindstream Technologies has announced the release of the world's first dedicated single-box streaming solution capable of delivering an outstanding 16,000 simultaneous broadband streams to internet users. Mindstream has provided successful solutions for clients such as AltaVista, Decipher, Inc. and Liquid Audio to date. Not many details were given at this time since the expected release of this new hardware solution is set for April 23, 2001. One day many audiophiles will be able to enjoy better than "CD quality" sound streaming through the internet as broadband gains market share penetration. At the upcoming Las Vegas Consumer Electronic Show (CES) there will be many new "internet enabled" devices with the ability to deliver audio to music lovers worldwide.
12 / 28 / 00
The upcoming Consumer Electronic Show (CES) held from January 6th to through the 9th will have 40 all new exhibitors. Meanwhile The Home Entertainment Show (T.H.E. Show) seems to have more new first time exhibitors than the CES. As the CES covers everything from computers to personal portable stereos, T.H.E. Show is specifically geared to only the specialty audio segment of the industry. "We're always pleased to welcome new companies to CES and this year's crop of first-time exhibitors is no exception," said Karen Chupka, vice president of events and conferences for the Consumer Electronics Association (CEA), manager sponsor and producer of CES. More and more specialty audio distributors and manufactures seem to be leaving the CES and have decided to join T.H.E. Show for proper representation of their products. Enjoy the Music.com™ has just updated their pre-show report as can be seen by clicking here.
12 / 27 / 00
Proving the Beatles are still alive and well in the hearts and souls of music lovers, Capitol Records release of the Beatles 1 album has sold 3.36 million albums since it was release on November 21st according to Soundscan. This compilation of 30 year old recordings shows that in the old days there were bands that were truly capable of writing quality music having long-lasting love affairs with listeners. Beatles 1 has flown past the sales of the old Anthology release Volumes 2 and 3 series. Beatles 1 will soon to pass Volume 1 whose sales are at 3.58 million to date. The new Backstreet Boys album is over a quarter million albums behind the Beatles 1 release. Fourth quarter sales of music in general is very close to last year's totals showing that the likes of Napster might not be having as great an affect as the major labels would like us to think. Still, major labels are having a serious problem finding bands that can come close to the phenom of the Beatles, Led Zeppelin and the likes. One hit wonders and short-lived bands seem to fill the airwaves of popular music radio stations today.
12 / 21 / 00
Below is an e-mail we just received:
An Open Invitation to Designers…
…to submit work for inclusion in a new Audio/Design Collection, showing in a large finished loft space/listening room in Hoboken. The work will be offered for sale to the listening public on a consignment basis.
I am opening this space as an alternative to traditional high end audio stores. It will be called NOISE Audio/Design Space (NADS), and is not directly affiliated with nyNOISE Audio Design Exhibition. Our primary purpose will be to provide an outlet for the sale of work built by designers outside the existing commercial audio structure. Our secondary purpose will be to foster dialog, exchange of ideas, and possible collaboration among the underground design community.
It is my feeling that there is an untapped market for audio/design that is unencumbered by the typical corporate approaches of "cost vs. price" analysis, committee based design decisions, and mass marketability - alternative designs informed mainly by a pursuit of sonic excellence and personal aesthetics. My goal will be to select a group of this work and provide a context for the work based on the artist/gallery model rather than the traditional corporation/retail store system. It is my hope that press and public will respond positively.
Any designers interested in being considered for inclusion in this venture, please contact me by email for particulars.

Thanks-
Blackie Pagano

=====
blackie
blackie@tubesville.com
http://www.tubesville.com
As we at Enjoy the Music.com have been discussion broadband Internet for music delivery (1.5mbs+ versus the usual 33.6kbs of the average user), "CD Quality" music can easily be delivered on demand to users. The Consumer Electronics Association (CEA) has been announcing the Integrated Home Systems Division (IHS) with the Communication and Information Technology Products Division (CITP) partnership. Under the new name of Home Networks and Information Technology Division (HNIT), the mission is to aid is consumer adoption of home networks as the market rapidly develops. Companies like PANJA (as seen in our Streaming Media East 2000 show report) and X-10 will be just two of the many companies who have long been planning home networking and making content delivery systems. At the upcoming CES there will be many displays of new units taking advantage of broadband and home networking technology. You can expect Enjoy the Music.com™ to be there reporting on the future of home entertainment.
TDK is touting their new 2GB compact disc-sized recordable media. This new disc will initially retail for about $2 a disc, triples recording speed over current CD-R technology and will work without making changes to the basic drive optics or mechanics of current CD-R/CD-RW drives.
Looking to bring yet another proprietary format to the industry already filled with non-standard media such as Sony's Super Audio Compact Disc (SACD), DataPlay is going to be releasing their new small data recorder/player which uses us currency quarter-sized media that will retail from $5-10 a disc. Each disc will hold 500MB of data, yet with an interesting twist. Of course it can be used for storing various files, text, etc, it will also store pre-recorded music that will be on sale. These pre-recorded titles will include a unique DataPlay feature called ContentKey. This new technology allows consumers to activate value-added content online such as additional music on the disc, video clips, etc. Users will simply click a link and go online to activate the extra content. Because the information is already on the disc, there is no long download times to unlock the extra content.
12 / 20 / 00
New York City recording studio Masterdisk, who masters music onto formats such as vinyl LPs, CDs and DVDs, has not chosen DVD-Audio nor Sony's proprietary SACD format. Instead it will master their music DVDs in the dts format. Masterdisc has purchased dts professional audio equipment to make dts 5.1 digital surround audio format DVD discs. "Encoding dts' 5.1 digital sound audio onto our DVDs will enhance the sound and performance significantly," said Drew Anderson, a mastering engineer at Masterdisk. "As an early adopter to high-end audio equipment it's only natural that we migrate towards surround sound to offer our clients and customers an exceptional audio experience and lead them into the next revolution of audio technology."
Internet audio is heating up as EMusic.com has filed a lawsuit against MP3.com for copyright infringement. EMusic.com claims that the My.MP3.com service is in violation of the exclusive digital rights EMusic.com holds on various albums. An official press release by EMusic.com hopes for "settlement discussions". Sounds like EMusic.com is desperate for money as their finances are diminishing. Meanwhile MP3.com is nudging into the Muzak-type business! Petco's 530 stores will soon use a new music program from MP3.com to have background music playing in their stores.
Good ol' Sony Music Japan, the same people who brought audiophiles their proprietary SACD format, will soon be selling their downloadable music (in the Microsoft's Windows Media format) through kiosks at local 7-Eleven stores. This will only be through the Japan 7-Eleven stores at this time. The music will record to the barely alive in America Sony MiniDisc format.
Enjoy the Music.com has once again updated our Las Vegas CES / T.H.E. Show report. The show officially begins on January 6th, yet Enjoy the Music.com is providing extensive pre-show coverage. Please click here to see what show attendees will experience.
12 / 19 / 00
It has been reported that longtime turntable and electronics company Thorens was refused to claim Chapter 11 by the German government as Thorens still had enough inventory for a few years according to our sources. Thorens is looking to move their operations to Switzerland and are searching for new investors.
12 / 15 / 00
Yesterday the Federal Trade Commission (FTC) voted 5-0 to approve the $109 billion purchase of Time Warner Inc (TW) by Internet service provider America Online (AOL). While there will be some necessary concessions made so that AOL does not limit or obstruct its competitors from using Time Warner's content, AOL will now be seen an a multimedia conglomerate with the proverbial 800 lbs. gorilla. AOL's stock gained $1.80 to $50.25 while TM's stock gained $2.75, reaching $75.35 in midday trading on Thursday. The new Version 6 of AOL software includes heir own media player for playing both audio and video from the internet. While many consumers are complaining of the many bugs in the software, Version 6 of AOL's new software proves that AOL is looking to become a big playing the online music and video sales segment of the marketplace. To aid AOL in their plans, they are looking to offer more consumers broadband access (high-speed internet) to millions of consumers. Best Buy is also looking to become a major player in the online delivery of music as well while MP3.com has been active becoming a major music distributor for years. Let the games and subscription price competition begin!
And now some online music statistics as of November 5th according to Adrelevance , a Jupiter Media Metrix Company:
Most Popular Streaming Radio Listeners:
50.5% Streaming Radio Corporation
18% Others
16.2 ABC Radio
4.7% Enigma Digital
3.6% Scottish Media Group
3.1% New Wave Broadcasting
3.0% Fisher Broadcasting
Traffic To Music Websites (unique visitors):
783,000 Napster.com
182,000 CDNow
133,000 Launch.com
105,000 Netradio.com
69,000 Srtistdirect.com
12 / 14 / 00
High-end manufacture PS Audio are now shipping their P1200 power filter. The 1200 watt unit is currently PS Audio's largest model in the Power Plant line of high-end AC power generator. PS Audio is also introducing their line of Powerframe amplifiers at the CES. Please see our CES/T.H.E. Show pre-show report for more information on the Powerframe. Also being launched during the CES will be their new PS Audio Video Lens that combines transcoding, video signal reconstruction, and a powered delivery system.
Online music service Musicbank has singed on the fifth and final major label. With EMI Music joining the fray, this finalizes Musicbank's subscription service to offer all the Big Five music group's music to their customers. Sony Music Entertainment, the Warner Music Group (WMG), Bertelsmann Music Group (BMG) and Universal Music Group (UMG) previously signed official agreements for Musicbank to offer their content online. In mid July music retailer Virgin Megastores also climbed aboard with Musicbank as well. The race to offer the internet's largest music selection online, legally and at the most attractive price, has been a key issue for many online music services.
12 / 13 / 00
With popular file sharing website Scour heading towards bankruptcy, Listen.com and Liquid audio were both bidding millions of dollars to own the service. In the end neither company won as CenterSpan Communications of Oregon with a bid of $5.5 million in cash plus another $3.5 million worth of stock made them the new owners of Scour. Like Napster and mp3.com, the new owners of Scour hopes to build a legal peer-to-peer file sharing/music service. The trump card was in CenterSpan Communication's backing by popular chip maker Intel. ''We are happy and satisfied our creditors will be paid and that the process has allowed Scour to maximize its assets,'' said Dan Rodrigues, president and CEO of Scour, in a statement issued after the hearing.

''As CenterSpan integrates Scour's assets, we look forward to working with them and other peer-to-peer companies to use our syndication services and tools to build a music delivery system and interface that leads to a more compelling and worthwhile consumer experience,'' Listen CEO Rob Reid said in a statement after the hearing.
Longstanding analog company Stanton Magnetics, known for their cartridges, have been busy diversifying over the years to include turntables and various DJ equipment. Offering phonograph cartridge and styli back as 1946, Stanton holds many patents in their industry. They made the first microgroove phono cartridge in 1948, the first column corner speaker in 1950, the first customer replaceable stylus in 1954, first stereo cartridge in 1958 and the first four channel CD-4 cartridge for quadraphonic replay in 1975 (to name a few of their innovations). Bringing turntables into the mix (pun intended) for DJs seemed a natural match. Their new STR8-50 (seen right) offers both 33.3 and 45prm speeds while using the more audiophile approved belt drive mechanism versus direct motor. A purpose-built DC drive motor provides more than 1 Kgf-cm of torque. Keeping DJs in the loop, pitch control is variable by +/-10%. Wow and flutter is less than 0.25% WRMS while the signal to noise ratio is rated at 50dB (DIN-B). Unlike the usual "S" tonearm used by other DJ turntable manufactures, Stanton chose a more audiophile-like static balanced straight tone arm with detachable headshell.

Staying true to their very innovative past, Stanton's new STR8-80 turntable uses a direct drive motor offering three speeds(33.3, 45 and 78 rpm). The motor can also be operated in reverse mode for speed accurate backwards replay. Innovations include a built-in 3.5mm line input (for portable CDs, MDs, MP3 players or any other line level source) and a pure digital SP/DIF digital output! This is the first turntable in the world to offer analogue input and a pure direct digital output. Wow and flutter is less than 0.20% WRMS and signal to noise is claimed as less than 50dB (DIN-B).
12 / 12 / 00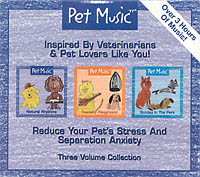 Reaching sales a good deal over most new classical and jazz music titles, over 500,000 copies of Incentive Media's Pet Music have sold since it was first available 18 months ago. This three CD set, priced at around $19, features nature sounds under instrumental songs. In fact Pet Music is backed by the American Society for the Prevention of Cruelty to Animals (ASPCA) and is played in their various shelters in America. There is no scientific research done to confirm a connection between pet mental health and music yet Dr. Amy Marder, vice president of behavioral medicine at the Society, said that the pets do seem responsive to sounds. Part of the profits from the Pet Music titles benefit the ASPCA and other animal welfare groups.
Hollywood, California based studio The Mastering Lab, manned by longtime recording engineer Doug Sax, threw a huge party recently. It was not for a recent recording release, not for a musical artist, but to celebrate the retirement of its primary cutting lathe. After 33 years of independent disk mastering for vinyl records which represents an estimated 1 to 3 billion units sold, the cutting lathes have been sent to retirement as all new digital audio technology devices will take their place such as DVD-Audio machines.
12 / 11 / 00
Rising from the undead is none other than Wadia Digital. As first reported on Enjoy the Music.com August 28th on our News Page, Wadia were selling their assets for pennies on the dollar as a deal with management failed to transpire. Wadia is once again reborn as part of Audio Video Research, Inc. (AVR). The greats news is that existing customers of Wadia gear will have their warrantees honored as new products and upgrades to current models will be offered. J.B. Stanton Communications, Inc. has been named by AVR as the public relations agency for Wadia Digital. Those attending the CES can feel free to see their new offerings at suite 2607.
Offering the internet's largest and most informative event information, Enjoy the Music.com™ has once again updated their Las Vegas 2001 CES/T.H.E. Show pre-show report.
12 / 09 / 00
A recent decision was handed down that concerns nearly 4,000 of approximately 14,000 radio stations in America. Those who rebroadcast their programs over the internet will need to pay yet again for using the same music when they broadcast via the airwaves and the Internet. The U.S. Copyright Office handed down its decision that radio stations will need to pay the appropriate royalties to stream music online. Though they already pay a fee to play the same music over radio frequencies, they will also now need to pay for streaming over the web. ''We are gratified the U.S. Copyright Office agreed with our position,'' said Hilary Rosen, president and CEO of the Recording Industry Association of America. ''This is an important right for artists and record companies.''
Proving that turnabout is fair play as song publishers are suing Universal Music Group (UMG) for copyright infringement. The National Music Publishers Association (NMPA), who represents 600 of the nation's largest music publishers, is suing UMG over their Jimmy and Doug's Farmclub.com online service. NMPA was never asked by UMG for permissions and proper licensing of content before they began offering their streaming media subscription service. As is the norm, NMPA is claiming damages of $150,000 per song. Since there are approximately 25,000 songs on UMG's new service, the ruling could add up to many hundreds of millions of dollars.
According to figures released today by the Consumer Electronics Association (CEA), DVD sales soared in October with shipments well in excess of 1.2 million units. So far during 2000 more than 6.3 million units have been shipped which more than doubles the number of shipped units during the same period of last year. "Retailers can look forward to another solid holiday season," said Todd Thibodeaux, CEA's vice president of market research and senior economist. "High consumer interest in DVD players will continue to be a driver in this category."
Enjoy the Music.com has once again updated our Las Vegas CES / T.H.E. Show report. The show officially begins on January 6th, yet Enjoy the Music.com is providing extensive pre-show coverage. Please click here to see what show attendees will experience.
12 / 08 / 00
Best Buy Company, looking to expand its presence in music sales, has acquired Musicland Stores in a deal worth approximately $425 million as Musicland shares gained 28% to a high of $10.25 on the New York Stock Exchange (NYSE). Musicland's stock previously traded at only $6 last week as their deal with Best Buy values Musicland's common stock at $12.55 per share. This deal will give Best Buy over 1,331 retail stores under the Musicland owned companies such as MediaPlay, On Cue and Sam Goody's. Best Buy is also readying to acquire Magnolia Hi-Fi's 13 store chain based out of Seattle Washington for $87 million.
12 / 07 / 00
The International Recording Media Association (IRMA) predicts a 9% rise in DVD/CD replication in 2000 over 1999 figures. This would be the first year approximately ten billion units of optical media has been made. DVD-Video had had an especially strong year reaching 474 million discs worldwide, 300 million for North America alone. Meanwhile IRMA forecasts CD-R demand in 2000 will reach an outstanding 2.25 billion units. This would put CD-R media at an unprecedented 375% gain from the 600 million units made in 1998.
"It is especially noteworthy that CD-Audio is considered a mature format, having been introduced some 18 years ago," Van Horn noted. "Nevertheless, CD-Audio realized a 4% gain in units replicated in 1999 over 1998. And, for this year, IRMA is projecting the format to increase nearly 5% over 1999's numbers." See detailed figures below for both worldwide and North America.
1999

2000

2001

CD-Audio

1,789

1,835

1,850

CD-ROM

1,821

2,125

2,300

CD-Video

0

0

0

DVD-Video

146

300

510

DVD-ROM

6

15

40

DVD-Audio

1

4

12

Total North American
CD & DVD Replication

3,763

4,279

4,712
Both charts is Millions of units.
1999

2000

2001

CD-Audio

4,654

4,885

5,110

CD-ROM

3,591

4,050

4,360

CD-Video

774

827

861

DVD-Video

194

474

905

DVD-ROM

12

41

104

DVD-Audio

2

12

40

Total Worldwide CD
& DVD Replication

9,227

10,289

11,380
12 / 06 / 00
According to the Consumer Electronics Association (CEA), factory sales of audio products once again have shown strength with rising sales in September. Audio product revenues rose 8% from the same month last year, reaching an impressive $916 million! The first three quarters of 2000 saw total revenues up 11% to $6.2 billion compared to the same period in 1999. Car audio has been hot this year as in September revenues were up 12%. Meanwhile portable audio products such as MP3 players, CD players and such saw a 5% rise to $293 million, with year-to-date revenues up 19% ($1.9 billion). MP3 players have reached revenues of $78 million in the first three quarters of the year, with 414,000 units sold to dealers.
Home audio sales were up 11% in September to $243 million, bringing the year-to-date dollar figure up 9% from last year at this time to $1.5 billion. Sales of separate components only rose 4% in the month to $157 million, sounding out a year-to-date number that is a substantial 12% ahead of 1999 at $1.1 billion.
"We know that sales of audio products will continue to contribute significantly to the year-end sales forecast of all consumer electronics products (over $88 billion)," said Gary Shapiro, president and CEO of CEA. "Whether it be listening to music in a home theater environment, on-the-go, or through a desktop computer, digital audio is part of consumers' lives. The trend will continue as new formats, such as DVD-Audio and Super Audio CD, allow listeners to be completely immersed in new sound experiences."
12 / 05 / 00
Mixing "independent" reviews from employees and selling the same products to customers, etown has been said to be in a conflict of interest for their readership. Now feeling the pressure from their investors for higher profits, their parent company Collaborative Media has laid off 28 workers (22 percent of its workforce) due to "restructuring". Looking to increase their efforts into their relatively new business to business (B2B) initiative, the President and chief operating officer of etown, Lew Brown, said "We need to sharpen our focus on our core businesses of creating and licensing consumer electronics content and scale down our costly consumer operations."
This all comes at the heels of etown's customer service representatives looking to unionize due to what they feel are not appropriate work conditions. Lew Brown responded by saying in a press release "So the obvious question here is if etown is such a great place to work, why all the allegations? Our best estimation is that a few of our former employees, who feel they have been wronged for whatever reason, are instigating current employees, misrepresenting the issues at hand and providing the media with misinformation. Despite the activities of a few former disgruntled employees, etown will continue to stand tall and run our business - and treat our employees - in the best fashion possible." 13 of the 28 positions that were eliminated come from the customer service department. "The events of the past two days regarding our customer service operations have made the timing of this workforce reduction an unfortunate coincidence, but this action is unrelated and was, in fact, decided upon more than two weeks ago with board approval," said Lew.
12 / 04 / 00
The professional line of Tannoy has a new addition. Specifically, their PS350B self-powered subwoofer with Real Bass Management system. The PS350B includes 350 watts of power and their Bass Management Bypass cable to aid professionals in the recording studio to change the characteristic from 5.1 surround to full bandwidth stereo monitoring at the flick of a switch. There is also a one-sub/two-sub selection switch that Tannoy claims allows for two PS350B's to be used together without adversely affecting the system's overall balance. The 350 watts of patented ProBASH amplification gives more than adequate power to properly drive the subwoofer driver.
12 / 01 / 00
This was recently posted on the Recording Industry Association of America (RIAA) website. We felt the desire to republish it here, in its entirety, as it is quite a new revelation to benefit many music artists:
RIAA Turns to Copyright Office in Effort to Bring Subscription Services Online

Recording Industry Petitions for Possible Arbitration Solution to Subscription Service Royalty Discussions

WASHINGTON, November 29, 2000 – In an effort to bring subscription services online as quickly as possible, the Recording Industry Association of America (RIAA) has filed a petition urging the U.S. Copyright Office to conduct rulemaking proceedings, and to convene a CARP (Copyright Arbitration Royalty Panel) if necessary, to establish the mechanical royalty obligations of companies offering new subscription music services.

The RIAA and the National Music Publishers Association (NMPA) have been working together to find a business solution for subscription service royalties, and it is expected that those efforts will continue. But in the event that a solution cannot be found, the Copyright Office has been petitioned to help the parties understand their legal rights and royalty obligations, by convening a royalty arbitration panel or otherwise issuing any necessary regulations.

"

"

"Songwriters and music publishers must benefit from these new opportunities online. We are committed to this principle. But if the legitimate industry's efforts to offer consumers the benefits of subscription services are slowed down, piracy will continue to fill the void," she stated.

The petition explains that the law in this area is uncertain and may be covered by the compulsory licensing provisions of the Copyright Act. According to the petition, record companies are ready and willing to pay royalties to musical work copyright owners when record companies use or authorize the use of musical works in services that transmit On-Demand Streams (i.e. streaming transmissions that permit users to listen to the music they want when they want and as it is transmitted to them) and/or Limited Downloads (i.e. on-demand transmissions of downloads to a local storage device using technology that causes the downloaded file to be available for listening only for a limited period of time or a limited number of times). The petition calls on the Copyright Office to convene the CARP or issue regulations to determine the rate if the rulemaking indicates that the compulsory license provisions apply.

The RIAA is a trade association whose members create, manufacture and/or distribute approximately 90 percent of all legitimate sound recordings produced and sold in the United States.


While digital radio has been available in Europe for quite some time, XM Satellite Radio has announced that the first of two satellites will arrive tomorrow at Sea Launch's Home Port in Long Beach, California. This satellite's launch into orbit above America is scheduled for January 8th. The two satellites, one named "Rock" and the other "Roll" are Boeing 702 satellites which are the world's most powerful commercial satellites built by Boeing Satellite Systems. These units will deliver to America upwards of 100 channels of digital radio programming. Consumers will need XM radio hardware will be needed to receive these signals.

"XM continues to execute its business plan in the three key areas necessary for the launch of commercial satellite radio service," Panero said. "The broadcast studio complex was unveiled in September featuring 82 all digital studios; XM's satellites are now poised for launch; and finally, we have fully validated our chipset architecture and we are finalizing production plans with our radio manufacturing partners which include such household names as Sony, Alpine, and Pioneer Electronics Corporation, among others. These radios will include AM, FM, and XM."
---