AXPONA 2022 Show Report
Audio Expo North America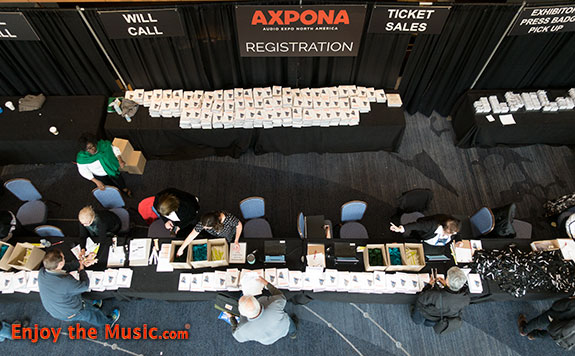 AXPONA (Audio Expo North America) 2022 took place from April 22nd through 24th at the The Renaissance Schaumburg Convention Center. Sit, relax and surround yourself with the best in high-end audio equipment and gear by visiting AXPONA's 130+ Listening Rooms. Attendees were encouraged to experience rooms by listening and comparing the superbly designed, high performance systems and components from some of the world's most prestigious manufacturers. In all, hundreds of global manufacturers, retailers, and brands gathered at AXPONA 2022 to showcase the newest high-end products and services to attendees.
Our AXPONA 2022 Show Report Is Sponsored By
AXPONA 2022 Saturday Show Report
Audio Expo North America 2022 Show Report
Show Report By Rick Becker
As we wait for formal show coverage by Rick Becker, this morning he sent ahead some teaser photos we know you'll enjoy!
---> Rick Becker's Saturday Sneak Peek Pics.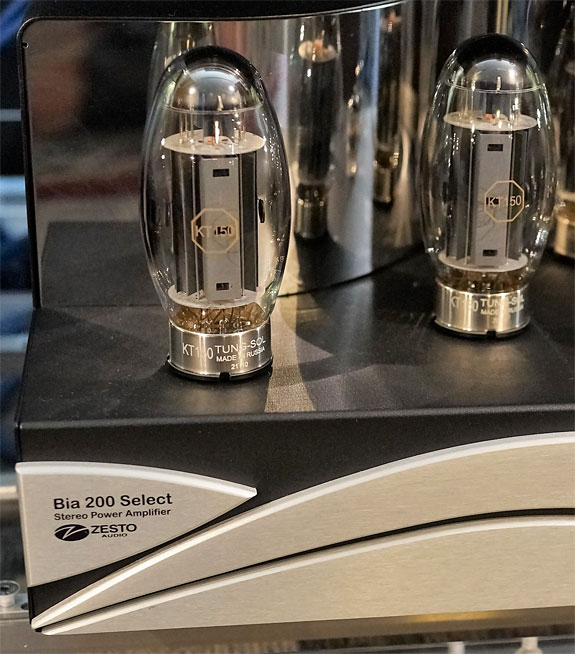 AXPONA 2022 Sunday Show Report
Audio Expo North America 2022 Show Report
Show Report By Rick Becker
We have more sneak peek photos from Rick's forthcoming extensive AXPONA 2022 show report. Enjoy!
---> Rick Becker's Sunday Sneak Peek Pics.
AXPONA 2022 Dr. Michael Bump's Saturday Pics
Audio Expo North America 2022 Show Report
Show Report By Professor / Dr. Michael Bump
Our very own Professor of music Dr. Michael Bump has sent along a few AXPONA 2022 teaser pics. His expert assessment of many rooms during AXPONA 2022 will be online shortly after the event. Stay tuned for more in the coming days!
---> Professor / Dr. Michael Bump's Saturday Sneak Peek Pics.
More AXPONA 2022 Show Photos!
With a very successful AXPONA 2022 now within our proverbial rearview mirror, Enjoy the Music.com's Greg Weaver has chimed in with a few teasers pics from the show. Greg's full show coverage will be online in the coming days so check back for more!
---> AXPONA 2022 Show Photos By Greg Weaver.
AXPONA 2022 Show Report Part 1
Audio Expo North America 2022 Show Report
Show Report By Chuck Bruce
Welcome back to AXPONA 2022 in Chicago-ish, a well-attended and fun show that included families and proved that our interest in fine audio and music has not waned. Matter of fact, we are as enthusiastic as ever after our hiatus. Welcome back to all the folks that make it happen with great boldness and financial commitment. Hats off to the designers, product developers, engineers, manufacturers, dealers, distributors, marketers, and most of all our music-loving enthusiasts! Just so pleased to see the unquenchable enthusiasm of the attendees and exhibitors alike. Out of the gate, the attractive new Elac Concentro three-way tower loudspeakers with ribbon tweeters listed at $15,000 per pair were performing admirably with full range and imposing bass while sourced via Alchemy Pre and Power amps.
---> AXPONA 2022 Show Report Part 1 By Chuck Bruce.
AXPONA 2022: Back To Business
Audio Expo North America 2022 Show Report
Show Report By Greg Weaver
For such incorrigible audio junkies as yours truly, to see this nearly three-year-long dearth of audio shows finally abating is not just exciting, I'm being dealt a renewed lease on my audio life. This lockdown has been so unnatural and so difficult. We are first and foremost a community, and we need to be together to celebrate our passion for, and love of, music. I've been SO ready for this unhealthy situation to loosen up and get social again, especially after attending Gray Gill's outrageously successful Capital Audiofest 2021 this past November, that the yearning has only been building.
---> AXPONA 2022 Show Photos By Greg Waver.
AXPONA 2022 Show Report Part 2
Professional Audio Design, Inc., was presenting their TAD (Technical Audio Devices Laboratories and division of Pioneer) professional-grade reference line loudspeakers and electronics. This had to be one of the most engaging demonstrations of the show. They featured three models of loudspeakers, a solid-state power amp, and a Streamer Preamp DAC. Dedicated lab/factories in Japan provided top-level performance to this listener. In this case, the Compact Reference One, a three-way stand mount unit offered at $15,000+ (dedicated stands extra) and a larger stand-mount the TAD CRITX offered at $85,000. The quality of design/construction is without peer in my opinion. All of the loudspeakers performed with astonishing clarity, speed, dynamics, uncolored transparency with solid bass down to 32 Hz. Again, likely some of the finest music reproduction heard at the show all while supported by the TAD handcrafted, small-batch electronics and Synergistic cabling.
---> AXPONA 2022 Show Report Part 2 By Chuck Bruce.
A Music Professor's Guide To AXPONA 2022
Audio Expo North America 2022 Show Report
Show Report By Dr. Michael Bump
How sweet it was to experience the return of audiophile heaven! The high art of musical re-creation never had it so good where, for three days, audiophiles and newcomers alike were able to forget their troubles, immersed in and celebrating some of the finest home audio designs in the world. As a professional musician & university professor, 99% of my weekends are spoken for, thus the luxury of jetting off to an audio conference for even a day is pretty much impossible. Add to this the two-year hiatus due to the Pandemic... well, it's been a while. For some years prior and as a consequence of proximity, I've done my best to at least carve out the annual weekend road trip to Chicago for AXPONA 2022. A 6.5-hour drive from our home in the cornfields of Missouri and I'm re-energized and inspired by friends and audio artisans the world over. This year's vibe from attendees and manufacturers was very enthusiastic and positive, with attendance seeming to be at least as strong, if not stronger, than any AXPONA show I've experienced.
---> A Music Professor's Guide To AXPONA 2022.
Rick Becker's AXPONA 2022 Chronicles
Floors 15 And 16 of AXPONA 2022
AXPONA 2022 Show Report By Rick Becker
In mid-November, 2021, I covered Capital AudioFest and virtually everyone wore a mask. In late March 2022, I covered the Montreal AudioFest and everyone there wore a mask. A month later I covered AXPONA, fully vaxed and double boosted, and at most, 5% of people wore a mask, including myself. I came home with Covid. As usual, I started at the top floor where I once again met Zoltan Bay of Bayz Audio with his C-tube omni-directional speakers. Clean line Pilium electronics were connected with Nordost cables. On the left is the Pilium Divine Alexander preamp with power supply and on the right is the Achilles power amp. Bayz is from Hungary and Pilium is from Athens, Greece.
---> Rick Becker's AXPONA 2022 Chronicles Floors 15 And 16.
Rick Becker's AXPONA 2022 Chronicles
Rick Gives The 14th Floor A Good Listen At AXPONA 2022
AXPONA 2022 Show Report By Rick Becker
The 16th and 15th floors typically host some of the best and most expensive rooms at the show. Dropping down to the 14th floor, the rooms get smaller and more affordable. I lowered my expectations here but was completely blown away by the first room I entered. Speaker Physics was an unknown brand to me so I wasn't sure what to expect. The floor of the room was covered with scattered cardboard boxes and the chairs were still stacked. An elderly man of Asian descent was on his knees unboxing literature. Clearly, he was alone and way behind schedule in setting up his room. At the far end of the room was a flimsy table with what looked like might be a couple of mid-fi components and a couple of bright orange and grey cylinders that could easily be mistaken for air conditioning units at Home Depot. It looked even worse than the photo above.
---> Rick Becker Gives The 14th Floor A Good Listen At AXPONA 2022.
Rick Becker's AXPONA 2022 Chronicles
Rick's 7th Floor Exploration At AXPONA 2022.
AXPONA 2022 Show Report By Rick Becker
The first Upscale Distribution room piqued my interest with an inside look at the Sbooster, a "linear toroidal power supply with heavy shielding and noise filtration." These typically replace OEM wall warts and they come with a variety of connectors for the DC end going into your component. My DIY replacement of just the DC power cord coming from the upgraded power supply to my Calyx 24/192 DAC proved to me how critically important an external power supply can be. My new Charisma Audio Musiko turntable comes with a small switch-mode power supply so a review sample of a Sbooster seems like a golden opportunity. They are available in a variety of voltages for almost any component and range in price from $399 to $514.
---> Rick's 7th Floor Exploration At AXPONA 2022.
Rick Becker's AXPONA 2022 Chronicles
Sensational Premium Audio On The 6th Floor At AXPONA 2022.
AXPONA 2022 Show Report By Rick Becker
Taking the stairs, I dropped down to the 6th Floor. Fidelity Imports brings in a lot of brands but in 602 & 694 I spotted a stack of Cyrus electronics on their signature stand designed specifically for their half-rack width components. I had just seen a Cyrus rig in Montreal and commented that it looked refreshingly compact when doubled up on a full-width rack. Oh well. But what was new here was a tube amp anchoring the stand to the floor. Painted in a luscious red finish, the 41c model ($10k) comes from English, a young British company. It delivers 25 Watts per channel from 506 power tubes in pentode mode, which I prefer to the starker-sounding ultra-linear configuration, but not as much as SET designs. Again, oh well. We all have our preferences. I thought the Q speakers were very attractive looking here. The larger floorstander is their flagship Concept 500 model ($6500) and the shorter is their Concept 50 ($3000).
---> Sensational Premium Audio On The 6th Floor At AXPONA 2022.
Rick Becker's AXPONA 2022 Chronicles
Fantastic Luxury Hi-Fi On The 5th Floor At AXPONA 2022.
AXPONA 2022 Show Report By Rick Becker
I First heard the Perlisten S7t at Capital AudioFest and was very impressed with what I heard. This is a new company with a multinational footprint, designing in the US and building in China. The fit and finish of the upgrade wood veneer were exemplary. Piano Gloss Black and Gloss White are standard. The speaker is Certified for THX Dominus, the highest version of THX, so you can presume it is robust. It can also be reconfigured as a bass reflex with deeper bass or acoustic suspension for more tuneful bass response. The speaker is rated at 92.5dB sensitivity and 4 Ohm impedance, making it tempting to try it with a strong tube amp, but they recommend amps from 100 to 600 Watts RMS. Perhaps they are thinking in terms of room-shaking THX performance. I should have made a better effort to capture the finish of the wood veneer on the sides. The black fronts are suited for home theater or listening to music in the dark.
---> Fantastic Luxury Hi-Fi On The 5th Floor At AXPONA 2022.
More exciting and informative AXPONA 2022 high-end audio show coverage will be online soon, so check back daily for more!
More About AXPONA 2022
Toronzo Cannon In Concert Friday Night
Friday night's concert from 8pm to 9:30pm will feature Toronzo Cannon. Chicago bluesman Toronzo Cannon defies all expectations. The blistering guitarist, soulful vocalist, singular songwriter and city bus driver fuses his muscular, rock-inspired blues guitar playing with his original, keenly detailed slice-of-life songs, blazing his own blues trail. With the 2016 release of his Alligator Records debut, The Chicago Way, Cannon burst onto the international stage as one the most electrifying bluesmen to emerge from Chicago in decades.
AXPONA To Feature Singer / Songwriter Lori Lieberman
AXPONA will be featuring a performance by Lori Lieberman on April 23rd (Saturday) at the Renaissance Schaumburg Hotel & Convention Center. According to AXPONA: Best known for the poem she wrote that became the classic "Killing Me Softly", Lori Lieberman is currently recording her 20th album, entitled, Lori Lieberman, Truly. This album represents a departure for her, artistically and conceptually, with a selection of songs she grew up listening to on the eight-track tape machine in her father's car, in Switzerland, where she grew up.
Lori Lieberman has toured worldwide since the 1970's as a Capitol artist, and in recent years, performed twice to sold out audiences at Carnegie Hall, and the famed Concertgebouw in Amsterdam, with the noted Matangi String Quartet. She will be performing at AXPONA on April 23rd, with the Chicago-based pianist, Jeremy Kahn and his trio. The evening will feature songs from her new release, as well as a retrospective of songs from her earlier catalogue. Don't miss the chance to catch this rare concert from one of our most enduring artists.
High-End Audio Seminars
AXPONA 2022 seminars offer a look at various subjects featuring speakers within the music and audio industries.
An Exhibit Hall Featuring Ear Gear Expo
The Ear Gear Experience will be in its new home, one of the convention center's large ballrooms to enhance listening experience for personal audio. Everything from open-back, closed-back, in-ear headphones and accessories, cables and players that go into a personal audio rig will be on display at the Ear Gear Experience. Leading global brands and manufacturers such as Audeze, HiFiMan, Sennheiser, T+A, Mytek, Cardas Audio, Lenbrook, PSB and more will debut new products and have dedicated booths.
Where
The Renaissance Schaumburg Convention Center
1551 N. Thoreau Drive
Schaumburg, IL 60173
When
Friday, April 22 from 10am-6pm
Saturday, April 23 from 10am-6pm
Sunday, April 24 from 10am-4pm
Tickets
1 Day - $20 Early Bird, $25 in advance; $30 onsite
2 Day - $30 Early Bird, $40 in advance; $60 onsite
3 Day - $40 Early Bird, $50 in advance; $90 onsite
Student Pass - $10
All general admission tickets grant access to the exhibits including Listening Rooms and Exhibit Hall, as well as educational seminars, live music, and special events.
Previous AXPONA Show Reports
Enjoy the Music.com's previous coverage includes AXPONA 2021, 2020, 2019, 2018, 2017, 2016, 2015, 2014, 2013, 2012, 2011 and 2010 coverage.