High-End Audio / Audiophile & Music Industry News

Subscribe to our newsletter plus enter our contests!
---
01 / 31 / 22
House Of Music In Hungary Is Now Open
Designed by Japanese architect Sou Fujimoto, Budapest's new House Of Music is next to the Városliget lake near the Vajdahunyad Castle. While there are many Hungarian composers and musicians – Ferenc Liszt, Béla Bartók, Zoltán Kodály, György Ligeti and Zoltán Kocsis – the country had no place to provide an overview of their legacy. Built as part of the Liget Budapest Project, The House of Music wonderfully fulfills this need. It also establishes a community space that will serve as one of the defining meeting places for Hungarian musical life with its exhibitions, concerts, and education halls. There is also an open-air stage, music teaching programmes for children, activities, concerts, displays, plus a plethora of opportunities for musical teachings.
01 / 28 / 22
HIGH END 2022 Show In Munich, Germany
From May 19th to 22nd, 2022, the 39th HIGH END trade show in Munich will yet again shine the spotlight on excellent music reproduction, inspiring listening enjoyment and exquisite audio technology. For many years, the HIGH END has been providing both the big players in the industry and smaller owner-managed companies with their ideal presentation platform as the world's leading audio trade show. It is the perfect place to establish business relationships, expand networks and exchange ideas and experiences with other industry experts.
The organizer of the event, the HIGH END SOCIETY Service GmbH, is pleased to announce that the HIGH END 2022 is now fully booked, even before the registration deadline at the end of March! After more than a year without events, this is sure to be music to the ears of exhibitors, trade visitors, consumers, media representatives and, of course, everyone involved in the success of the trade show during both the planning and implementation stages. The constant high demand for the sought-after exhibitor areas in the halls and atriums of the MOC Event Center in Munich clearly shows how keen the industry is to finally showcase its high-quality products to a live audience again after being starved of the opportunity for months due to the Covid-19 pandemic.
---> Learn more and see our HIGH END 2022 show coverage.
01 / 27 / 22

Schiit Jotunheim Balanced Desktop Headamp / Preamp And Lyr 3 Hybrid Headamp / DAC / Phono Review
Configurable balanced and unbalanced desktop headamp, phono stage and stereo preamp.
Review By Jeremy R. Kipnis
The names Mike Moffat (Theta Digital) and Jason Stoddard (Sumo) are legendary in high-end audio circles. Both have been determined engineers seeking the highest musical fidelity from their circuit designs and playback efforts, utilizing both analog and digital components; near-on over 38 years now. But you may have missed their combining forces, nearly 10 years ago (in 2010) in the form of a new company featuring plenty of Schiit: A name chosen not for its apparent resemblance to a similar sounding word, but rather to the proud German namesake: Shih-tah.
---> Schiit Jotunheim / Lyr 3 Headamp / DAC / Phono Review.

FiiO M3K Portable Music Player Review
A mighty mite!
Review By Gary Alan Barker
The FiiO M3K brings to mind my first mp3 player. It was about the same size, though it lacked any kind of display much less a GUI, and it fitted a 10Mb SD card (rather than a micro SD card) and it was called an mp3 player because it couldn't play anything else mostly because a single wav file would be larger than its available storage. Things have come a long way since that first player... albeit quite a bit smaller in size and quite a bit larger in storage capacity, up to 2TB should they become available. But there the similarity ends, the FiiO M3K employs an Ingenic X1000E processor and an AK3476A DAC capable of playing up to 32-bit/384kHz PCM files, as well as DSD, CUE and LRC, and in a truly unique move it can also record via an incorporated microphone.
---> FiiO M3K Portable Music Player Review.
01 / 26 / 22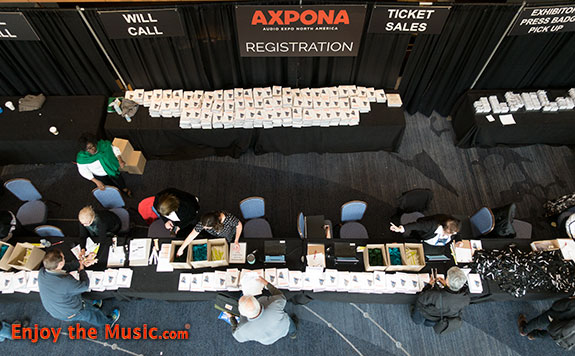 AXPONA 2022 High-End Audiophile Show
AXPONA 2022 will take place from April 22nd through 24th at the The Renaissance Schaumburg Convention Center. Liz and Mark from AXPONA say, "We are mindful of the current status of the pandemic and also know things will evolve in the months to come. We also appreciate that traveling and attending a show in April will not be for everyone and we respect anyone who prefers to stay home. It is encouraging that in this current environment, many well established tradeshows are once again being held on schedule."

"We are committed to holding AXPONA in a safe environment for those who are excited to participate," says Liz and Mark. "Everyone will be required to show either proof of vaccination or proof of a negative COVID-19 test taken within 72 hours of the event. Details on this process will be communicated in March. Per the current Cook County Department of Public Health, anyone aged two and over must wear a mask while indoors in a public space, except when eating or drinking. If local guidance changes, we will share any updates with you. A full description of AXPONA's current policies and guidelines is available and will be updated as needed on our website." You can learn more on Enjoy the Music.com's AXPONA 2022 show report page.
Pacific Audio Fest 2022 Luxury Audio Show
Pacific Audio Fest 2022 will take place from July 29th through 31st at the Doubletree Hilton Sea-Tac Washington. PAF 2022 is the first major audio show promoted by exhibitors and music lovers for music lovers and exhibitors. Hosted in Seattle and serving the entire Pacific coast, from Los Angeles to Vancouver, BC, Seattle is a top tech hub and one of the fastest growing communities within the USA. In addition, it is a vacation paradise in the summer months.
PAF show Director and Founder Lou Hinkley has nearly thirty years experience as an exhibitor in music trade shows and festivals with his company Daedalus Audio. The show collaborators include Gary Gill, Founder of Capital Audiofest, and other notables in the audio industry, together we will make this a fun and extremely high quality event for attendees and vendors all the while keeping this show to a scale that works for everyone. We personally believe 80 to 100 rooms makes for a great, stress free show and will leave larger shows than that to others. You can learn more on Enjoy the Music.com's Pacific Audio Fest 2022 show report page.
01 / 25 / 22
Artists Inspired By Music: Interscope Reimagined
LACMA, the largest art museum in the western United States with a collection of more than 147,000 objects that illuminate 6,000 years of artistic expression across the globe, is now featuring Artists Inspired By Music: Interscope Reimagined. According to LACMA, "Artists play a role in defining an era, capturing its mood and energy through beat or brushstroke. Artists Inspired by Music: Interscope Reimagined brings together an intergenerational group of visual artists including Cecily Brown, Lauren Halsey, Rashid Johnson, Takashi Murakami, and Ed Ruscha into dialogue with iconic musicians from the last three decades including Dr. Dre, Billie Eilish, Kendrick Lamar, Nine Inch Nails, and Lady Gaga."
"To mark the 30th anniversary of Interscope Records, co-founder Jimmy Iovine, current chairman John Janick, vice chairman Steve Berman, and music executive Josh Abraham revisited the label's history of groundbreaking music through the lens of visual art, an idea that was sparked by label partner Justin Lubliner," says LACMA. "They invited artists to select albums and songs from Interscope's catalogue and fostered exchanges with musicians to generate resonant pairings. The exhibition includes over 50 works, providing a fresh perspective on influential music for the present moment."
01 / 24 / 22
Chester Group NYC And UK 2022 Show Dates
The Chester Group, a company that specializes in International Home Technology Shows and pioneering business that keeps in step with new and emerging markets, has announced their New York City and United Kingdom show dates. With the ongoing uncertainty caused by the worldwide pandemic, the New York Audio Show is set for September 10th and 11th at the AMA Center in the heart of Manhattan. The move to this new venue, with its increased scope, has been very well received by the industry and every consideration will be extended to exhibitors. Chester Group have also done all they possibly can to avoid conflictions with other audiophile events.
Plans are well advanced for the Chester Group's UK Audio Show 2022, which is said to be the country's biggest and brightest hi-fi and music event of the season. Taking place at Staverton Park Hotel and Golf Club, near Daventry over the weekend of October 8th and 9th. The show attracts both exhibitors and visitors from near and far. Demo room and exhibition space booking for the Daventry show is already up on previous years with 85% take up already, this despite the organizers increasing the show size by some 15% for 2022. A variety of new highlights and benefits are included with their UK event.
01 / 23 / 22
How A Vinyl Record Is Made
We tour Quality Record Pressings / Acoustic Sounds vinyl LP pressing plant.
Enjoy the Music.com presents to you our tour of the Quality Record Pressings (Acoustic Sounds) vinyl LP pressing plant. We join plant manager Gary and owner Chad Kassem as they take us on a step-by-step journey through how a vinyl LP record is produced. As always, in the end what really matters is that you... Enjoy the music!
---> See how a vinyl LP record is made.
01 / 21 / 22
Olfactive Stéréophonique Scent Diffuser
Olfactive has dropped their Stéréophonique scent diffuser ($1300), which looks quite a bit like a hornspeakers. Perfect for any high-end audio aficionado, Stéréophonique delivers an exclusive scent said to be "an experimental and revolutionary fragrance diffuser collaboration that uses speaker design theory and scent to evoke the meditative effects of ritualistic practice and enhance a listening space". The new limited-edition piece was designed by Devon Turnbull, founder of artisanal speaker and accessories brand OJAS, and Ben Gorham, Byredo's founder and creative director.
Just as horn technology is excellent for sound distribution into a room, the company says it's the ideal way of delivering smell in a direct and controlled manner, whether in a listening room or anywhere a smell needs to be utilized. "Sit comfortably with a high-fidelity sound system and select disks that set the tone for that moment or take you on a voyage that you'll return from transformed. It's a multi-sensory experience, one where all of the elements should be considered and where setting and scent is critical," says Olfactive.
01 / 20 / 22
Furutech DSS-4.1 Speaker And DPS-4.1 Power Cable Review
Review By Dean Seislove
Cables have it rough. Last in thought, least in budget, forever to be put to work quickly, and then quickly overshadowed by flashier audio gear. When gushing about an audio system, who starts with the cables? Nobody ever, that's who. Such neglect is a crying shame. Cables bear the precious audio signal like a yeoman's cart dispatched by his ladyship. They're the pack mules in the trip down the Grand Canyon; the Pontoon boat floating down the Mekon river. Without cables, your audio system deluxe is just odd-looking furniture. Cables deserve accolades, no matter how much contrary nonsense is spouted off by cynics. I deny the cable deniers!
---> Furutech DSS-4.1 Speaker And DPS-4.1 Power Cable Review.
Synergistic Research Foundation Cables Review
Oracles house themselves within temples of the humble.
Review By Rick Becker
Like with climate change, it's hard to believe there are still cable deniers in this world, but they show up in the forums with a loud voice. You would think the multitude of High End cable manufacturers would be a clue. After all, if high end cables were all snake oil would so many companies exist? Would so many people buy them? And importantly, would brick & mortar stores, who build their reputations and depend on repeat customers, be selling them? At audio shows nobody runs generic power cords or interconnects.
---> Synergistic Research Foundation Cables Review.
CH Precision Ethernet Streaming HD Board Review
Review By Marshall Nack Of Positive Feedback
It's winter time. Want to know the best tweak for the season? Humidity. Get a humidifier and maintain about 35% RH at the equipment rack. Not only does it make you feel better, it will make the equipment perform better. Sound travels through air: consider it the final wire in your system. About a year ago, CH Precision sent around an email introducing Ralph Sorrentino, their new Brand Ambassador for America.
---> CH Precision Ethernet Streaming HD Board Review.
01 / 19 / 22
Australian Hi-Fi January / February 2022
Australian Hi-Fi's January / February 2022 issue features:
Editorial: Adele Versus Spotify
Interview: Audio Fanatic George Poutakidis
Has Covid Killed Classical?
Obituary: Gary Morrison
Polk Audio S60 Signature Elite Loudspeakers
SVS 3000 Micro Subwoofer
Music Hall Classic Turntable
Audio Technica ATH-M50xBT2 Headphones
Dynaudio Confidence 60 Loudspeakers
Rock 'N Metal
Sheer Class
Top Picks
And much more!
Within his editorial, Greg Borrowman says "I wish I had the same clout with streaming services as Adele! Almost immediately after she complained that Spotify was playing her latest album (30) in 'Shuffle' mode, the company made the decision to make 'Play' the default mode so the tracks would play in the order she wanted. I know Adele was responsible for the change, because Spotify's announcement name-checked her. "As Adele mentioned, we are excited to share that we have begun rolling out a new Premium feature that has been long requested by both users and artists to make play the default button on all albums," said a spokesperson for Spotify, but at the same time added that: "those users still wishing to shuffle an album are able to go to the 'Now Playing' view and select the shuffle toggle." To be fair, Adele simply joined a conga line of musicians — and, presumably, Spotify users — who have been campaigning for this for years."
---> Australian Hi-Fi's January / February 2022 issue.
01 / 18 / 22
Futuresource Consulting's Audio Megatrends For 2022 And Beyond
Futuresource Consulting, a market research consulting company, has released their Audio Megatrends For 2022 And Beyond. Subjects covered include Hi-Res Audio, spatial & personalized audio, in-car audio experience, wireless connectivity, and much more. Within the report, it says "Because of the advancements of software capabilities, pro audio and visual tools that used to cost thousands are feely available to the general public. This means the gap between amateur and pro content is slowly closing. Therefore, the professional landscape is in flux and will continue to shift as Hi-Res content becomes the norm." You can request a copy of their report at this link.
01 / 17 / 22
Qobuz Launches Duo Offer For Lossless Hi-Res Music
According to Qobuz, the audiophile-approved true lossless high-resolution streaming and download platform, is launching its brand new Qobuz Duo offer. According to the company, this new plan "provides access from the same subscription to two separate accounts. Like the individual and family subscriptions Qobuz currently offers, Qobuz Duo is perfect for music enthusiasts who want to share a unique and high quality music experience. Share the highest sound quality at the lowest cost."
Furthermore, Qobuz Duo is "the only platform to offer both streaming and download in high resolution, Qobuz is launching a new offer to kick off 2022 for all music lovers: Qobuz Duo allows two people living under the same roof using separate accounts to benefit from the same subscription. Duo plans start at $14.99 per month, only $4.16 more than the individual subscription. Qobuz Duo is a new offering, in addition to the Solo and Family subscriptions already available. There are two versions of Qobuz Duo available: 1. Unlimited streaming with Qobuz Studio and 2. Unlimited streaming and download discounts with Qobuz Sublime."
01 / 14 / 22
Enjoy the Music.com Sponsors Florida Audio Expo Industry Happy Hour
Enjoy the Music.com, high-end audio's celebrated online site for over 26 years and a leader in providing industry news, gear reviews, and show reports are pleased to announce that we're sponsoring Florida Audio Expo's Industry Happy Hour during their 2022 event in Tampa. Exhibitors and members of the press are invited to join us for complimentary food and beverages. Since 1995, Enjoy the Music.com has been a major resource for information about the consumer electronics high-end luxury audio industry and high resolution / streaming music on the internet. We are deeply honored for the opportunity to support the Florida Audio Expo 2022 show, and in teaming up to benefit our outstanding audiophile industry exhibitors and honorable members of the media.
---> Enjoy the Music.com Sponsors Florida Audio Expo Industry Happy Hour.
01 / 13 / 22
World Premiere Review!
Dynamic Sounds Associates Amp I Review
Class-A tour de force!
Review By Greg Weaver
I've had the pleasure of writing about Dynamic Sounds Associates gear for over 16 years now, with my first take on the original Phono-ONE phonostage appearing back in November of 2004! Since that time, I've reviewed, or used as reference, the superb Phono II phonostage (with the Phono III coming on deck soon!), the exceptional Pre I Linestage, and now, I am privileged to bring you the world premiere review of the exceptional Amp I monoblocks. The engineering mind behind all these fresh and exceptional designs is one Dr. Douglas Hurlburt, whom I first met while living in southern Maryland during the early to mid-nineteen nineties.
---> Dynamic Sounds Associates Amp I Review.
Burmester B38 Loudspeaker Review
Producing a very convincing airiness and generosity of orchestral music.
Review By Michael Lang
Burmester is not the largest hi-fi company, both in terms of revenue and number of employees. The manufacturer also does not have the ambition to offer the most expensive products in the high-end market at any price – nevertheless, there are only a few other consumer electronics companies worldwide that evoke a similar desire and enjoy a reputation as good as this manufacturer does, founded by Dieter Burmester in 1978. However, the first step towards this was not made by loudspeakers, as Burmester only started producing these in 1994 with the model 949, but by the legendary preamplifier 777, introduced in the summer of 1977.
---> Burmester B38 floorstanding Speaker Review.
01 / 12 / 22
audioXpress' February 2022 Issue Is Now Available
audioXpress' February 2022 issue features:
Editorial: Microphones, Haptics, And The Metaverse
On the Edge: TinyML and Voice Recognition Technology
Haptic Devices for Augmentation, Entertainment, And Wellness
A High-Quality MM Phono, Line, And Headphone Amplifier
Build a Current Feedback Headphone Amplifier
From XLR to USB: The Evolving Microphone Market
Quantification of Speech Intelligibility
Tube Power Amps Have Classes
And much more!
Within his editorial, J. Martins says "This February edition of audioXpress always involves working during unusual circumstances, when it looks like half the world is just thinking about the holidays and end of the year festivities, while within our team and our industry circles we are struggling with anticipated deadlines and planning for CES — trying to determine an agenda that will reward us with maximized returns for the following year. I know this will likely sound bizarre considering the timing as you are reading this. But I'm leaving these thoughts here mainly for future memory — and I know I will enjoy reading about it, and looking back at these unusual moments. After all, the content focus for this edition are microphones and capturing audio and voice at the source — which is something that made more sense back when we thought this would be the issue distributed at the Winter NAMM Show."
---> audioXpress' February 2022 issue.
01 / 11 / 22
Florida Audio Expo 2022 Show In Tampa
The Florida Audio Expo (FAE) 2022 will take place February 18th through 20th at the newly refurbished Embassy Suites by Hilton Tampa Airport Westshore hotel. Tickets are now on sale to give attendees the opportunity to experience 12 floors' worth of products from the world's leading audio brands. New for 2022, the show will partner with Bill Nimz and the team from Barbaric Nightmare Productions for daily live streams from the show floor. Their live feeds will feature sights and sounds during this event, including interviews with industry experts throughout the weekend on the FAE's YouTube channel. The Florida Audio Expo is expanding its regional marketing activity, working closely with such local music venues as Bilheimer Capitol Theatre and Ruth Eckerd Hall to reach their music-loving members. Qobuz is once again the FAE's official lossless music streaming service. Exhibit space and more show information is now available at FAE's website.
Attendees have the opportunity to experience the world's finest high-performance audio equipment in Florida's famous sunny weather. This includes luxurious audio electronics, legendary loudspeakers, terrific turntables, and must-hear headphones from the industry's most coveted brands. The Florida Audio Expo 2022 will host the industry's finest brands in ~70 exhibit rooms, as well as within their Marketplace area.
---> See Enjoy the Music.com's Florida Audio Expo 2022 Show report page.
01 / 10 / 22
Hi-Fi World's February 2022 Reviews & Think Pieces
Hi-Fi World's February 2022 issue features the following:
Editorial: Many Great Reviews Within Februarys Hi-Fi World
News From The world...
Competition Win an iFi Zen Can & Zen Phono
Mail With Seven Pages Of Your Views
Acoustic Energy AE320 Loudspeakers
Focal Aria 906 K2 Loudspeakers
Naim Uniti Atom Headphone Amp
Exposure 3510 Integrated Amplifier
Chord Company GroundAray
Hitachi DA-7000 CD Player
Sennheiser CX Plus wireless Earbuds
Latest Vinyl Releases In The News
Lenco LS-55 Turntable
Audiophile Books
...and much more!
Within his editorial, Noel Keywood says "Big loudspeakers able to shake a building don't come cheap. One of the most memorable reviewed by us recently (Dec 2021 issue) was JBL's HDI-3600, an imposing floorstander with thunderous bass yet a price tag of £3198. That's well below so many others with similar pretensions. But in this issue we have for your delectation the Acoustic Energy AE320 – a floorstander that similarly packs a powerful punch low down. If you dream of seismic lows that move the body it could be the one, the speaker of your dreams – price just £1599. Don't miss reading about it on p11. Another classic British product that appears in this issue is Exposure's new 3510 amplifier." See what's within this issue of Hi-Fi World at this link.
01 / 07 / 22
Hi-Fi+ January 2022 High-End Audio Magazine
Hi-Fi+'s January 2022 issue features the following:
Editorial: Staying In Is The New Going Out
Meet UK Distribution Legend Henley Audio
Karan Acoustics Master Collection PowerA Mono Amp
Aavik Acoustics D-580 Hi-Res Audio DAC
Franco Serblin Accordo Essence Speakers
Dr. Feikert Blackbird Vinyl LP Turntable
Vivid Audio Kaya S12 Stand-Mount Speakers
Marantz SACD 30n / Model 30 Disc/Streamer
Lindemann MusicBook Source II / Power 1000 II
Audiovector R Sub Arrete Active Sub
Synergist Research Purple Audiophile Fuse
...And More!
Within this month's editorial, Alan Sircom says "It seems like only a year ago that I was ushering in 2021, and now I'm doing the same again to 2022. It's too early to say how history will judge this decade as a lot can happen in the next eight years, and when you live 'in interesting times,' it's often difficult to step away from the contemporary. However, it's worth taking stock at this time and try to see just what happened to our little world last year and what might take place next year. Especially as 'spending more time at home' looks increasingly likely to remain high on the list of 'sensible things to do' for now! Given that 'staying in is the new going out' might stay the positive spin we put on our on again/off again social lives, I suspect the increased interest in all things domestic audio will continue into the next year." See what's within this issue of Hi-Fi+ magazine at this link.
BPI's 2021 In Music Winners Include Vinyl LP And Streaming
BPI, the organization that represents the UK's recorded music industry, has just released their 2021 In Music stats. Streaming increased by 5.7% YoY while digital album sales tanked for a loss of 23.1%. Vinyl LP fans can rejoice as sales increased 10.6% in 2021 as company to 2020. Here's a few stats: Rise of 2.5% in UK music consumption to 159 million albums (or their equivalent) – up for 7th year, driven by streaming (comprising total of 147 billion audio streams); growth in physical led by vinyl. Nearly 2000 artists streamed over 10 million times in UK in 2021 (excluding global streams) – up by 25% in just two years; enabling more successful artist careers in music. The UK consumption total was made up primarily of streams, comprising over 147 billion individual audio streams, up 5.7% on 2020 – and representing an equivalent of 132 million streamed albums (up 5.7%).
Additionally, there were over 14 million CDs and 5.3 million vinyl LPs purchased, with 185,000 cassettes sold and 4.6 million album downloads. Overall, streaming now accounts for 83% of UK music consumption, while vinyl LPs represent over a quarter of all purchases on physical format.
01 / 06 / 22
Nagra Tube DAC And Classic PSU Power Supply Review
Sonic glory... worth it!
Review By Tom Lyle
Nagra is a Swiss audio equipment manufacturer that has been in business for over 65 years. Their professional portable tape records were an industry standard for many decades, even appearing as props in many films and television shows. Their reputation was rock-solid even before they started manufacturing high-end audio equipment in the 21st Century. Because of this, and because of the fine high-end audio components they've been designing and manufacturing since 2012, I suppose there are many audiophiles, and plenty of non-audiophile, who might add the Nagra Tube DAC and its matching Classic PSU power supply to their systems without an audition, or without reading reviews on the subject.
---> Nagra Tube DAC and Classic PSU Power Supply.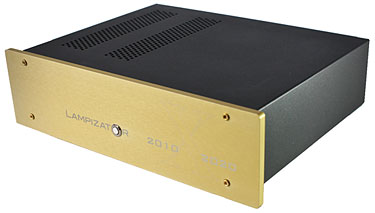 LampizatOr MM2 Moving-Magnet (MM) Phono Stage Review
Beautiful to behold and a joy to use.
Review By Brett Rudolph
Turntables have always been one of my favorite sources for my playback system. They are highly customizable, straightforward to use. They tend to offer a great bang for the buck, especially on the entry-level ones. In fact, you can purchase a more expensive turntable, start with a reasonably inexpensive cartridge that sounds great and move into higher performance ones over time, if you wish. Of course, there is a downside. They do require a bit more care and feeding than their digital brethren. The two main types of cartridges on the market are moving magnet (MM) and moving coil (MC). They both have their advantages and disadvantages. However, as a rule, moving magnet cartridges tend to be less expensive to date.
---> LampizatOr MM2 moving-magnet (MM) vacuum tube phono stage review.
01 / 05 / 22
Warner Chappell Acquires David Bowie Music Publishing Catalog
With longstanding musicians such as Bob Dylan and others selling out to major investors and recording labels, Warner Chappell Music (WCM) and the estate of David Bowie announced that WCM has acquired the global music publishing rights to Bowie's song catalog. According the the press release: The landmark deal includes Bowie's entire body of work, encompassing hundreds of songs spanning the iconic artist and songwriter's six-decade career, including trailblazers such as "Space Oddity," "Changes," "Life on Mars?," "Ziggy Stardust," "Starman," "Rebel Rebel," "Fame," "Young Americans," "Golden Years," "Heroes," "Ashes to Ashes," "Modern Love," "Let's Dance," "Where Are We Now?," "Lazarus," and many more. The agreement comprises songs from the 26 David Bowie studio albums released during his lifetime, as well as the posthumous studio album release, Toy. It also includes the two studio albums from Tin Machine, along with tracks released as singles from soundtracks and other projects.
This agreement with WCM follows the announcement last year of a global, career-spanning agreement between Warner Music Group (WMG) and the Bowie estate through which Warner Music has licensed worldwide rights to Bowie's recorded music catalog from 1968. With this new deal with Warner Chappell, WMG is now home to Bowie's body of work as both a songwriter and recording artist.
01 / 04 / 22
BAS Zoom Guest Is HIFICRITIC's Martin Colloms
The Boston Audio Society, an independent non-profit member supported organization promoting the highest quality of audio reproduction and recording, will have HIFICRITIC's Martin Colloms as their Zoom guest January 8th at 1:30PM. The topic will be "How should we navigate Audio/Video magazines in the digital age, and why do many still run analogue systems based on the LP?" Martin Colloms, Editor of HIFICRITIC magazine, will be BAS' ZOOM guest joining them from the UK. This is a joint meeting of The Audiophile Society, the NJ Audio Society and the Boston Audio Society. The meeting will begin at 1:30, with Martin Colloms' Q&A starting at 2:00 PM. Participants should "raise their hands" using the Zoom "Reactions" to ask questions.
HIFICRITIC magazine is an independent, advertisement free, audio review magazine. It features Colloms and the erudite editor of the Gramophone, Andrew Everard. Martin Colloms has a passion for audio and music and has written for many of the key hi-fi magazines worldwide. Martin has designed speakers for companies other than Monitor Audio and/or consulted on other speaker designs. The hard copy subscription costs $120 Airmail to USA. Over the years, the magazine has accumulated an endless list of reviews featuring hundreds of amplifiers, loudspeakers, and turntables.
01 / 01 / 22
Enjoy the Music.com's January 2022 Review Magazine
This month's Review Magazine features a variety of reviews and a special think piece. Everyone here at Enjoy the Music.com wishes you and yours a happy, healthy, and abundant 2022. As always, in the end what really matters is that you... enjoy the music! See this month's Enjoy the Music.com Review Magazine.
Artesania Audio Exoteryc Rack Review
A rack that answers an often asked question in audio.
Review By Rufus Smith
Is a rack considered a component in the audio world, or is it just an accessory for holding our equipment? When I purchased my first audio system, the only requirements I had for a rack were that it was stable, supported the weight of all my equipment, had enough shelves to hold all the equipment, and, importantly, was cheap. The concept of vibration control was foreign to me, and honestly, I believe my dealer had not heard of it either, as all the racks in his store were the type that could find at any music store or chain electronics store. Alas, my budget barely covered my equipment, so my first rack was the same one found in college dorms or apartments across the country. The stand, constructed out of concrete blocks and 1x12 pine boards, was everything a college student needed. It was somewhat stable, infinitely adjustable, held all the equipment, and was very cheap.
---> Artesania Audio Exoteryc Rack Review.
Meze Audio Elite Masterpiece Open Back Headphones Review
Meze's Elite headphones are a heavyweight champion in performance!
Review By Frank Iacone
Antonio Meze leader designer and founder of Meze started ten years ago with a simple headphone design that took the country by storm. The year following they began working with Rinaro Isodynamic located in Ukraine whom for over 30 years had been working on completing their hybrid array technology. Meze's Empyrean was the first to use the technology and received worldwide awards for best-sounding headphones when it hit the market. Priced at $2999, and still available, it is regarded as one of the best sounding and most comfortable headphones. Three years in development the Elite has many of the same features as the Empyrean with a more refined and new Rinaro designed driver.
---> Meze Audio Elite Headphones Review.
Bowers & Wilkins 805 D4 Standmounted Monitor Speaker Review
The latest generation of the British company's flagship speaker series is here; Ed Shelly has set about the smallest member of the range to see what makes it tick.
Review By Ed Shelly
The 800 Series has long occupied a unique place in high-end audio. Such is the market share that Bowers & Wilkins has of the total sales of speakers in this price category that the models that result enjoy both a ubiquity and economy of scale nothing else can really match. Insofar as a 'normal' member of the public can envisage a high end speaker, it's generally the 800 Series that springs to mind. For those more familiar with the high-end category, the 800 Series still holds considerable interest as a demonstration of design features Bowers & Wilkins will no doubt trickle down its range in due course and are likely to influence other manufacturers, too.
---> Bowers & Wilkins 805 D4 Monitor Review.
Roon Nucleus+ Core Unit And XLCR Power Supply Review
Roon: A Short Story
Martin Colloms has become a Roon convert – Here he charts his path to 'Roonification'; using the company's Nucleus+ Core unit.
Review By Martin Colloms
I'd encountered Roon music playing and cataloguing software on a few occasions, as well as its predecessor, the Sooloos music storage and handling system, with its attractive graphical presentations of tracks, artwork and music cataloguing. Acquired by Meridian some years ago as the heart of its streaming solution, Sooloos was later spun off as a separate company, eventually becoming Roon in 2015. But the heart of the system has remained: an informative, easy to use music management system, based on extended metadata and intelligent cataloguing of content. It has seen several iterations bringing it to the present level of refinement – in fact to a level where I felt that I just had to try it out.
---> Roon Nucleus+ Core Unit & XLCR PS Review.
Read All Articles, Hi-Fi Gear Reviews, Etc.
We have more wonderful high-end audio equipment reviews within this month's Enjoy the Music.com's Review Magazine.
---
Previous High-End Audio News
For previous high-end audio and music industry news click here.