High-End Audio / Hi-Res Audio (HRA) Audiophile Industry News
---



Stay informed by joining our e-Newsletter list plus it enters you into our great contests too! Get social with Enjoy the Music.com at Facebook and Twitter. Videos are available on our YouTube channel plus we have an excellent RSS feed.
01 / 31 / 17
OPPO Digital Sonica 768kHz/32-bit And DSD512 Streamer / USB DAC

OPPO Digital just announced the new Sonica DAC ($799) that merges audiophile-grade performance with the latest network streaming technology. OPPO's Sonica DAC is ideally situated at the point where two different worlds in high-end audio intersect: the convenience of modern network streaming, and the ultimate sound quality of the traditional audiophile DAC. As a network streamer, the companion Sonica app for iOS and Android allows you to conveniently stream music from your smart phone or tablet, as well as from network shares on a computer or NAS drive. As a traditional audiophile DAC, Sonica DAC features all of the inputs that you'd expect, including the ability to handle high resolution PCM up to 768kHz at 32-bits and DSD up to 25 MHz (DSD512). Sonica DAC turns any computer into a high performance multi-media source by converting digital audio to analog through the ES9038PRO chip. The asynchronous USB transfer mode uses the high precision clock inside Sonica DAC to drive the audio signal, not relying on the clock quality of the computer. You can also play music files of many formats from USB drives attached to Sonica DAC, or from home network computers and servers connected via Ethernet or Wi-Fi. Stream music from your smartphone and tablet via Wi-Fi using the Sonica app. Analog output includes both XLR balanced and RCA single-ended connectors. The audio path is fully balanced from the DAC chip all the way to the XLR jacks. Even the RCA output signal is converted from the balanced output.
California Audio Show 2017 To Be Held July 27th Through 30th In Oakland

California Audio Show's 2017 event is scheduled for July 28 through 30. Being held at the Hilton Oakland International Airport, show hours are 10am through 6pm on July 28th and 29th, and 10am through 4pm on July 30. This hotel, built in the 1960s and recently renovated, is consisted of four three-story buildings all with 9-foot ceilings and thick walls. This is said to be ideal for sound demonstration purposes. The show will occupy the entire Building V which features the Seminar Room, 7 large and 41 standard (18' x 13.5' x 9') sound rooms. A neighboring building, namely Building IV, is a single-story convention center with a cafe/bar and a restaurant which will house the CAS Registrar, a vast vendor booth area and four additional large sound rooms. Exhibitors will be able to continue music-playing in both Buildings well after show hours into the evenings. An official Press Day, Thursday July 27, is for members of the press to conduct interviews and first listening impressions beginning at 12pm. See Enjoy the Music.com's CAS 2015 show coverage at this link.
01 / 27 / 17
Australian Hi-Fi Magazine Jan/Feb Issue Features News, Reviews & More

Enjoy the Music.com has just posted the January/February 2017 issue of Australian Hi-Fi magazine. This issue features reviews of the Boenicke W5 SE loudspeakers, Sunfire XTEQ 8 subwoofer, Korg DS-DAC-100m USB DAC/headphone amplifier, Rega Planar 3 turntable, Dynaudio Emit M10 loudspeakers, MrSpeakers Ether-C headphones, Naim NAP 250DR power amplifier, and Spec RSA-717 EX integrated amplifier. Within his editorial, Greg Borrowman says, "Have you ever been Rick-rolled? I have... several times. I didn't really find it funny, just confusing, because I had no idea I was the butt of an Internet joke. (I don't get out much.) If you're reading this and thinking I'm hopelessly naive, read no further unless you want to find out what's not quite so funny about Rick-rolling. If you're wondering what the hell I'm on about, being 'Rick-rolled' is when you click on a link that you think is taking you to one place, but it instead re-directs you to a YouTube performance of Rick Astley singing his hit 'Never Gonna Give You Up' from which you then can't escape... trying to exit the clip just opens another version of the same clip in a new window. Hilarious! Not." See what's within this issue of Australian Hi-Fi at this link.
NXP i.MX 8M Decodes 20 Channels Of Hi-Res Audio And HDR Video

NXP Semiconductors new i.MX 8M family of application processors decodes pro audio fidelity with more than 20 audio channels each @ 32-bit/384kHz and brings DSD512 audio capability. Based on ARM Cortex-A53 and Cortex-M4 cores, this new processor provides industry-leading audio, voice and video processing. With low power consumption and low heat generation, NXP Semiconductors' i.MX 8M processor is aimed at consumer home audio, industrial building automation, and mobile computers. Video is handled at upwards of full 4K UltraHD resolution and HDR (Dolby Vision, HDR10, and HLG). Optimized for fanless operation, low thermal system cost and long battery life, it offers flexible memory options. GPU handles OpenGL/ES 3.1, OpenGL 3.0, Vulkan, OpenCL 1.2. There are dual independent display interfaces: MIPI-DSI (4-lanes) and HDMI 2.0a that can easily decode 4Kp60 with HDR (high dynamic range, h.265, VP9), 4Kp30 (h.264), 1080p60 (MPEG2, MPEG4p2, VC1, VP8, RV9, AVS/AVS+, h.263, DiVX), MJPEG - 8x8. Audio is decoded with upwards of six channels of I2S/SAI (20+ channels, each 32-bits @ 384 KHz); S/PDIF Tx/Rx; and DSD512. For VR and AR, dual camera tnterfaces enable MIPI-CSI (4-lanes each). External memory interfaces are LPDDR4, DDR4, DDR3L; Quad SPI with XIP. Dual USB 3.0 Type C with PHY, dual PCIe with L1 substates (for fast wake-up from low power mode) and Gigabit Ethernet controller with support for both AVB and EEE. NXP Semiconductors i.MX 8M family works with Linux OS, Android, and FreeRTOS. Uses for this new family of digital decoding includes streaming audio/video devices, over-the-top (OTT) set top boxes, digital media adapters, digital signage, machine visual inspection, streaming audio devices, surround sound, wireless or networked speakers, sound bars, audio/video (AV) receivers, public address systems, voice control and voice assistants, general purpose human machine interface (HMI) solutions (touch, voice, graphics, video, image analytics, vision, sensors).
Industry News 15 Years Ago
ISDMI Reworks Their Scheme And mp3PRO Announced

After their meeting earlier this week, the Secure Digital Music Initiative (SDMI) is giving in and reworking their digital music delivery security system after two solid years of development. This includes eliminating the ability to detect if a digital music file was compressed without authorization. This includes the ability for detecting SDMI watermarked song appearing on file-swapping websites such as Napster. Of course once broadband reaches more homes, uncompressed songs taken directly from CDs could be as easily exchanged as MP3 files are today over a 56kb modem. "We continue to evaluate the proposed approaches for a content protection standard, while also bearing in mind the need for making decisions consistent with the rules of a rapidly moving marketplace," executive director of SDMI Leonardo Chiariglione said in a statement.
Looking to improve upon the sound quality of .mp3 files, electronics manufacture Thompson and the Fraunhofer Institute are working on the next generation mp3 file called mp3PRO. While the mp3PRO files will play on existing mp3 players, the increased sound quality offered by the PRO version will need to be decoded by players with the PRO capabilities. This is along the same lines as the HDCD compact discs many audiophile are familiar with. The goal is to enhance the sound quality while also allowing for backwards compatibility with existing mp3 devices.
01 / 26 / 17
MusicAnswers Seeks Proper Compensation And Copyright Laws

MusicAnswers is a campaign created by songwriters, composers, performers, and producers to reclaim and protect our rights in the digital age. It is their shared belief that a vibrant and sustainable music industry is only possible when businesses that profit from music recognize its value and acknowledge the rights of its creators. They seek to unite, inform, organize, and protect our brothers and sisters in music, and we invite all music creators, industry professionals, and music fans to endorse and support our Declaration of Principles. Music has never been more popular, more accessible, or more valuable. Billions of people around the globe rely on it to enhance their lives. Overall revenue from the use of music has increased exponentially, but only a tiny fraction is finding its way to the people who actually create the music and recordings. The business of music has become unsustainable for those who make it.
"Therefore: We come together as music writers, performers, and producers to assert our right to just compensation for the use of our work in all media. We oppose the practices of video streaming services, internet service providers, and other businesses that appropriate the value of our music in order to make huge profits selling advertising and data. We believe that like uses of music should be treated alike; that the work of music writers, performers, and producers deserves equal treatment and equal protection in all media. We require complete transparency regarding the use of our work, including the terms of and revenue from the business arrangements between digital music services, video streaming sites, and the publishers, record labels, and other entities that administer our work. We call for an immediate end to the discriminatory and secret practices in which some digital music services, vertically-integrated music corporations, and others engage. These include unallocated advances, breakage, equity stakes, side and non-disclosure agreements, and black box payments. We support the report of the United States Copyright Office, which calls for a more equitable, efficient, and transparent music marketplace. We respectfully request that our elected representatives swiftly adopt legislation in harmony with the spirit and recommendations of the Copyright Office report. We invite all those interested in music and its future to endorse this campaign."
01 / 25 /17
Audio Fidelity Grand Funk Hybrid SACD Shinin' On With 3D Art

Marshall Blonstein's Audio Fidelity will be releasing Grand Funk's widely popular classic rock album Shinin' On on limited edition hybrid SACD. Riding high off the band's success of their 1973 We're An American Band hit album and tour, Grand Funk retained the extraordinary Todd Rundgren to produce Shinin' On, the band's eighth album. Don Brewer, Mark Farner, Mel Schacher and Craig Frost took the band to another level. The songs are tight, the vocals are excellent and the group is in top form. Shinin' On is pure Grand Funk and considered a favorite among many fans and critics. Shinin' On's best songs are the tracks that became the hit single releases: the SACD opens with the dynamic title track augmented by Craig Frost's keyboard work and pumped-up behind Don Brewer's aggressive vocals the track infuses its hard-driving, spacey rock groove with some surprisingly ethereal vocal harmonies. The cover of the Carole King and Gerry Goffin penned "The Loco-Motion" turned this dance classic on its ear with a stomping beat and a screeching guitar lead from Mark Farner that shot the chuggin' pop remake straight to #1 on the Billboard singles chart and helped drive gigantic album sales. Closing-out the album is Grand Funk's amped-up blues rocker "Little Johnny Hooker" which features Farner's powerful and driving guitar work. The original album was packaged in a cosmic 3-D sleeve that had a pair of 3-D glasses embedded in the front cover to best appreciate the dramatic art work. Each Audio Fidelity Shinin' On SACD slip case will include a pair of 3-D glasses so the brilliant art work can be viewed as originally intended.
01 / 23 / 17
TIDAL Sells 33% Of Company To Sprint For $200,000,000

Sprint, owned by Softbank of Japan, has acquired a 33% stake in TIDAL for $200M. Sprint has a reported 45 million retail customers and has plans are to closely work with TIDAL to provide exclusive content and streaming media. This announcements joins the recent news that MQA encoded audio titles in higher-than-CD quality (Hi-Res Audio) are now available for streaming on TIDAL. It is said that TIDAL has approximately 1,000,000 paying subscribers. Sprint's CEO Marcelo Claure will be part of TIDAL's Board of Directors to ensure influence to bring content to customers worldwide. Sprints plans to "make exclusive content that will only be available to current and new Sprint customers". TIDAL says that "Jay Z and and the artist-owners will continue to run TIDAL's artist-centric service as it pioneers and grows the direct relationship between artists and fans." Major owner Jay Z says "Sprint shares our view of revolutionizing the creative industry to allow artists to connect directly with their fans and reach their fullest, shared potential." TIDAL is available in over 50 countries worldwide to deliver more than their 42 million song catalog and 140,000 high quality videos. Sprint's dedication to its customers and to artists is at the heart of the partnership. Part of that effort will include the establishment of a dedicated marketing fund specifically for artists. The fund will allow artists the flexibility to create and share their work with and for their fans.
Enjoy the Music.com's CES Videos, Show Report And Press Center

CES 2017 Show Report From The Trenches
Friends, music, and tons of great gear in Las Vegas.
CES 2017 Show Report By Dwayne Carter

CES 2017 High-End Audio And Hi-Res Audio Press Center
Enjoy the Music.com's Official CES 2017 Press Center

CES 2017 Live Stream Highlight Videos
Videos From CES 2017 By Enjoy the Music.com
01 / 21 / 17

CES 2017 Show Report From The Trenches
Friends, music, and tons of great gear in Las Vegas.
CES 2017 Show Report By Dwayne Carter
01 / 20 / 17
iFi Audio micro iTube2 Offers XBass+, And 3D Holographic Sound

iFi Audio's new micro iTube2 ($375) is reloaded for the next generation of music enthusiast. The original iTube became the company's go to tube buffer for any and every home audio system. The iTube2 with trickle-down technology from the flagship Pro series has been redesigned with new parts and new circuitry. Only the GE5670 tube remains. The iTube2 is a tubed output stage; tube preamp; tube buffer and an impedance-matching device. You can easily put the iTube2 before a solid-state preamplifier with another iTube2 after it to create the effect of tubing the whole audio chain. Or you may simply use the iTube2 as a very high-quality preamplifier by itself. Features include Tube+ circuit for SET/Push-Pull/Classic tube amplifier signature plus a special 3D Holographic+ for loudspeakers matrix system. In addition, there's XBass+ for loudspeakers matrix system. Selectable tube sound signature (SET / Push-Pull / Classic) give you a choice between sound and tube operation parameters. Volume control is pure analog and overall unit ultra-low total harmonic distortion (THD) is a <0.009% (Tube+ off). There is 0dB or 9dB selectable gain to match your system's preferred output level. There are reference class parts quality from ELNA Silmic to C0G capacitors internally and iPower (15V) is included, which is said to be "quieter than a battery power supply". iFi Audio's iTube2, in-line with the latest iFi products, is 'Direct-Coupled'. This means no output coupling capacitor to achieve what the company feels is "the purest, most direct signal path".
Tuff Gong Announces Relaunch Of Jamaican Vinyl Record Manufacturing

Tuff Gong International is honored to announce the relaunch of our vinyl manufacturing services this February in partnership with Sunpress Vinyl. Considered by music purists to provide the premium listening experience, sales of vinyl LP records are on the rise, hitting a 28-year record high last year. Tuff Gong's vinyl pressing factory has always been the most popular in the Caribbean, with its high-grade product attracting clients from as far away as Europe and Asia. Based in Opa Locka, Florida, SunPress Vinyl is housed in the former Final Vinyl factory, founded in the 1970's by reggae pioneer Joe Gibbs. As the USA base of Gibbs' operations, and later, Studio One's Clement 'Sir Coxsone' Dodd's main pressing facility, the plant issued classic works by Toots and the Maytals, the Skatalites, Dennis Brown, and Sugar Minott. Their vinyl factory at 220 Marcus Garvey Drive in Kingston, Jamaica, is slated to undergo renovations over the next several months. In the interim, pressing orders can be placed online with fulfillment handled via Sunpress' South Florida location. General Manager of Tuff Gong International Marie Bruce stated, "Bob Marley's vision was that of a one stop record production, manufacturing and distribution facility. The interest in owning music in vinyl format has experienced eight consecutive years of growth, and Tuff Gong is happy to rejoin this movement".
01 / 19 / 17
Conrad-Johnson's New Classic Sixty-Two & Classic One-Twenty Amps

Conrad-Johnson is excited to kick off 2017 with two new amplifiers within their popular Classic range of products, the Classic Sixty-Two and the Classic One-Twenty ($4250 and $8000 respectively). These products represent a fulfillment of Conrad-Johnson's commitment to adapt the advances of our state-of-the-art designs to more affordable products accessible to a broader range of audiophiles and music lovers. Borrowing heavily on the technology of their flagship ART amplifiers, "the Classic amplifiers excel at preserving the tonal character of instruments and voices and clearly locating these individual sources within the acoustical environment. Our approach to outstanding musicality continues to be straightforward: best results come from simple circuits executed with quality parts. The Classic Sixty-Two circuit achieves its magic with just seven vacuum-tubes, including one pair of EL34 output tubes per channel to produce 60 Watts per channel" says the company. The Classic One-Twenty adds a second pair of EL34s for 120 Watts per channel, with high quality parts are used throughout the circuits. Following a long-standing tradition at conrad-johnson, there's also an upgraded special edition (SE) versions of both models featuring strategic application of CJD Teflon capacitors and ultra high-performance metal foil resistors. US Suggested retail prices for the SE Classic Sixty-Two and SE Classic One-Twenty are $5750 and $10,000 respectively.
Blumenhofer Acoustics Fun 13 MK 2 Quarter-Wave Floorstander

Blumenhofer Acoustics Fun 13 MK 2 floorstanding loudspeaker (€2700) is an improvement on its predecessor with special quarter wavelength principle design. With an uprated tweeter over the previous design, this new 28mm silk dome driver is joined by an improved woofer. The 13cm (5") Woofer employs a specially designed P2C (peek carbon peek sandwich) membrane to achieve excellent sound quality. After a long development, Blumenhofer Acoustics' Fun 13 MK 2 goal was to keep the same friendly dimensions and the same design of the former Fun 13. The Fun 13 MK 2 is a two-way speaker based on a quarter wavelength bass horn. Resonance and flow have been optimized for the bass horn, while highly complex internal bracing ensures solid build quality and reduces unwanted cabinet resonances. A single pair of gold plated Tellurium copper speaker wire terminals are on the rear of the unit. Overall frequency response is from 50Hz to 20kHz (+/-2dB), cabinet dimensions are 43.7" x 10.6" x 11.5" (HxWxD) and each one weighs 30 lbs.
01 / 18 / 17
Pro-Ject George Harrison Limited Edition Record Player & Vinyl Box Set

Pro-Ject Audio Systems aims to offer class-leading sound quality for budget and high-end turntables. The company has just introduces their newest collaboration with one of the most influencing artists of modern history, George Harrison. Pro-Ject's George Harrison Limited Edition record player includes a special vinyl box set too (€799). This special collaboration between Pro-Ject Audio Systems and the Universal Music Group features one of the most influencing artists of modern history, former Beatles member George Harrison! The turntable used is Essential III, the evolution of a milestone. It features high quality and audiophile components, such as an Ortofon OM10 cartridge, a precision diamond cut aluminum pulley, top notch MDF chassis, an acrylic platter or a completely redesigned motor control. Its sound is said to be "both lively and relaxing, musical and detailed just like the music from George Harrison, therefore they are the perfect partners in crime". Main features of Pro-Ject George Harrison Limited Edition record player includes artwork on the turntable created by Studio Number One. The original artwork was designed by Shepard Fairey, one of the best known street artists around, for the Harrison family. It features a distinctive portrait of George Harrison and forms together with the Indian patterns and the analog mastering machine (below the acrylic platter) a very unique look. This one of a kind masterpiece is limited to 2500 pieces worldwide. The turntable will come together with a complete LP collection of George Harrison's solo career. His entire twelve studio albums have been reprinted on 180 gram heavy weight vinyl. Only the pure source, the analog master tapes, of his music was used to recreate this collection to ensure the best possible sound. It is the first time that his complete work has been put together in a collector's box set.
AXPONA 2017 In Chicago From April 21st Through 23rd At Westin O'Hare

AXPONA (Audio Expo North America) once again returns to the Westin O'Hare in Rosemont, IL, for their 2017 event to be held from April 21st through 23rd. Now in its eighth year, AXPONA offers something for everyone – from the novice music lover to the seasoned audio expert looking to enhance their sound with the latest technology. In addition to a series of special events, live performances and educational presentations, music lovers have the opportunity to experience the very best in sound in more than 125 listening rooms with well over 400 manufacturers, retailers and brands being represented. New this year, an expanded concert series featuring exceptional bands performing jazz, blues, and more, will take place on both Friday and Saturday evenings. And, a series of educational programming will now be incorporated all three days of AXPONA 2017, allowing attendees to hear from the industry's foremost experts. For more information see our AXPONA 2017 show report page.
01 / 17 / 17
The Recording Academy Producers & Engineers Wing & DEG Update

As part of their ongoing partnership advocating for Hi-Res Audio across all formats, The Recording Academy Producers & Engineers Wing and DEG: The Digital Entertainment Group came together for an event dubbed "Hi-Res Audio Update" on Jan. 5, 2017, at the International CES convention in Las Vegas. The special event, held for press and analysts, heralded a series of exciting new developments: Universal Music Group, Sony Music, Warner Music Group, the Recording Industry Association of America (RIAA) and leading streaming and distribution platforms have agreed to a wide-reaching set of plans to support the expansion of the current Hi-Res Audio download market into studio quality Hi-Res Audio streaming. During the announcement, representatives from Rhapsody, Pandora, and HD Tracks expressed their enthusiasm for the plan, and for exploring opportunities to add new premium music offerings to their respective distribution platforms. Legendary multi-GRAMMY-winning producer and Recording Academy Chairman Emeritus James "Jimmy Jam" Harris served as the event's spokesperson for The Recording Academy, noting, "Over the past decade, the music world has gone digital, and along with this came a greater emphasis on portability and convenience rather than sound quality. Thanks to Hi-Res Audio, music fans can now enjoy studio quality sound without having to sacrifice convenience. The Recording Academy's Producers & Engineers Wing has over six thousand members whose primary mission is to help musical performers achieve their highest artistic goals: to create a more emotional connection between artists, their music, and their most passionate fans." The Recording Academy's P&E Wing has a long history of supporting efforts to bring studio quality music to consumers. The Wing's most recent contribution to this effort has been the development of a set of guidelines titled "Recommendations for Hi-Res Music Production," which will be released during the 2017 NAMM (National Association of Music Merchandisers) Convention in Anaheim, CA Jan. 19-22.
Stream the Studio
Until now, Hi-Res Audio recordings, which deliver the same quality as the studio master, could only be purchased from a select number of music download stores. The expansion of Hi-Res Audio into the rapidly growing streaming market underscores the recent rise in subscription music services. In a further effort to expand the Hi-Res Audio market, the DEG has unveiled a consumer awareness campaign called Stream the Studio, specifically designed to align all of the various marketing messages that are currently being used to promote Hi-Res-compatible devices, technologies and music. The campaign will employ a variety of event marketing and social media to educate music fans on the benefits of studio-quality Hi-Res Audio. For more information on the Stream the Studio campaign, go to www.StreamTheStudio.news.
CanJam Global New York City Event Starts February 4th @ Marriott Marquis

CanJam Global kicks off it's 2017 schedule in New York City on February 4-5, 2017, in the fabulous Broadway Ballroom at the New York Marriott Marquis in the heart of Times Square. With over 100 brands on exhibit in nearly 30,000 square feet of showcase space, CanJam NYC is the biggest headphone audio expo in North America! Come experience the latest products from the likes of Audeze, Audio-Technica, Chord Electronics, Echobox Audio, Focal, HiFiMan, MrSpeakers, Sony, Sennheiser, Schiit Audio, and many others. The headphone audio industry, one of the hottest trends today in Consumer Electronics, is expected to grow over 60% to reach USD $18 billion by 2023. And CanJam Global is helping pave the way for the industry's established brands, as well as its plethora of startups, to reach their target markets, key influencers, audio and mobile technology enthusiasts, and luxury lifestyle consumers. CanJam Global show attendees have the unique opportunity to experience the very latest in headphone and personal audio technology all under one roof. Attendees are always encouraged to bring their own music in order to get the best possible experience. And with products at all price ranges, educational seminars, and prize giveaways, there is something for everyone at CanJam Global.
Industry News 10 Years Ago
IFPI Estimates That $2B Of Music Was Sold Via Online And Phones

The IFPI, an organizations that represents the recording industry worldwide with a membership comprising some 1400 record companies in nearly 70 countries, estimated that $2 billion worth of music was sold online or through mobile phones in 2006 (trade revenues). This figure is almost double that of 2005 and shows extremely strong online music growth worldwide. According the the IFPI, "Digital sales now account for around 10 percent of the music market as record companies experiment and innovate with an array of business models and digital music products, involving hundreds of licensing partners." Of note is that in 2006 the number of songs available online doubled to four million and are available from over 500 online services worldwide. Also of note is that digital music distribution channels have diversify and expanded, with a-la-carte download services led by iTunes, which was the dominant digital format in 2006. IFPI Chairman and CEO John Kennedy said, "The record industry today has evolved into a digital thinking, digitally literate business. Revenues in 2006 doubled to about $2 billion and by 2010 we expect at least one quarter of all music sales worldwide to be digital. This is a market combining evolution and revolution, where the learning curve is changing direction on a regular basis."
01 / 16 / 17
Cary Audio Is Now Shipping Their AiOS (All-In-One-System)

Cary Audio's AiOS (All-in-One-System, $2995) is the company's music system for a new generation. What does that mean? Simply put, music lovers and audiophiles alike have many more choices today when it comes to how they listen to music. As a music system with 150 watts of Class AB power, AiOS combines sources and inputs designed around this new age. Connect AiOS to your home network (Wi-Fi or Ethernet) and stream all of your digital music stored on your networked computer(s) or NAS drive(s) with simple plug N play UPnP, DLNA, and SMB connectivity. Also, available through your home network connection are integrated internet music streaming services, Spotify, TIDAL, and others being added. For those that may find a home network connection too intimidating, AiOS allows you to insert a SD Card into the front SD Slot. You can also use a USB flash drive or USB hard drive loaded with digital music files directly to AiOS' three USB-A inputs, all without a computer or network connection for direct playback. Bluetooth playback is also provided for via the latest Qualcomm aptX Bluetooth technology. However, AiOS has an extra trick up its sleeve. AiOS can send any of its selected sources to Bluetooth enabled headphones or speakers for a completely wireless music system. Beauty and elegance is also part of Cary Audio's AiOS as with the touch of a button, AiOS can change its backlit keys/buttons and center LCD display (together or individually) to six different preset colors including one custom color preset, or adjust any color as you see fit within the entire color spectrum. As if the all-aluminum Gunmetal Gray chassis and side panels (standard) weren't handsome enough, AiOS offers five additional side panel color options to ensure AiOS can create the perfect blend of sight and sound to match both your lifestyle and décor choices within any setting. Cary Audio's AiOS includes multiple analog and digital inputs and outputs, including subwoofer output, preamplifier output, and more. The AiOS comes with standard Gunmetal Gray side panels. Spring Green, Deep Plum, Cary Blue, Candy Red, and Champagne Gold side panels are sold separately. The unit weighs 15 lbs and measures 3" H x 14.2" W x 11" D.
Bobby Owsinski's The Mixing Engineer's Handbook 4th Edition Book

Producer, engineer, coach and author of 23 books Bobby Owsinski is considered by many to be an expert in recording, music and the music business. His 4th edition of The Mixing Engineer's Handbook ($39.99) contains new sections on Immersive Audio and online mastering, as well as new and updated hit-mixer interviews. During the second edition he added "Advanced" chapter that covers all the techniques that are now expected of a mixer that you won't find anywhere else, including cleaning tracks, adjusting track timing, pitch correction, sound replacement, and automation techniques. For college and other teachers, an Instructor's Resource Kit is also available, which contains a syllabus, course outline, discussion topics, Powerpoint/Keynote presentations and quizzes for a 12 week semester. Mixing music — the process of combining and shaping the component parts of a song into a polished, completed recording — was once considered an unteachable art. The first edition of Bobby Owsinski's The Mixing Engineer's Handbook destroyed that myth forever, breaking the craft of mixing down into discrete, understandable steps and showing musicians, audio engineers, and producers exactly how to get great results in the studio. The book has since become the go-to text on mixing for recording programs in colleges and universities around the world. Now available in a completely revised fourth edition, The Mixing Engineer's Handbook remains the best, most up-to-date source for mastering the art and science of creating pro-quality mixes. Topics covered include the six elements of a mix, from achieving balance to creating interest. The secrets of equalization and "magic frequencies". Advanced techniques expected of today's mixer, like track cleanup, adjusting track timing, pitch correction, sound replacement, and automation tricks. Easy-to-grasp methods for adding effects, sonic layering, calculating delay times, and much more. The book also features interviews with some of the music industry's most successful and celebrated audio engineers/producers/mixers, who share their expertise, insights, and philosophies about mixing. The Mixing Engineer's Handbook Fourth Edition is available right now on Amazon.
01 / 13 / 17
CES 2017 Live Stream Broadcast Highlight Videos By Enjoy the Music.com

Enjoy the Music.com's live stream from CES 2017 featured many high-end audio companies, excellent experts and special guests! With well over 200 high-end audio show reports online to date and partners with virtually all major North American print publications and audiophile events, our official CES 2017 Press Center delivers over 50 press releases. Enjoy the Music.com has just posted over 15 video highlights with such companies and high-end audio personalities Steven R. Rochlin of Enjoy the Music.com, Alan Sircom of Hi-Fi+ magazine, Crystal and Siltech Cable, KEF, Kicker, Emotiva, Linkplay, Mark Levinson, McIntosh Group, Merrill Audio, Nagra Audio, Nordost, RIVA Audio, Sound Consultant Ltd., SweetVinyl, and VAC. from our CES 21017 live broadcast / stream. See all CES 2017 highlight videos at this link. As always, in the end what really matters is that you... enjoy the music.
01 / 12 / 17
GIK Acoustics Makes Impact With New Impression Series Panels

Acoustic treatment manufacturer GIK Acoustics is making an impact on room treatments with the launch of the Impression Series. This new line of acoustic panels and bass traps have beautifully decorative plates that deliver a visual statement to enhance any room. The Impression Series panels are ideal for creating an even balance of low end absorption without losing high frequency presence. The rigid plate not only gives the panel a stylish appearance but also helps reflect/scatter high frequency content in the room giving the proper balance needed. GIK offers the Impression Series panels in five elegant designs that include Bubbles, Checkerboard, Gatsby Arches, Mod Geometric, and 3D Cubes. There are three standard sizes consisting of Square (24" x 24"), Narrow (12" x 48"), and Rectangle (24" x 48"). Users can choose three levels of absorption, with choices being 2" thick, 4" thick, and 6" thick. The three plate finishes are Blonde wood veneer, black rigid vinyl, and white rigid vinyl. GIK Acoustics' Impression Series panels perform well in critical listening environments such as audio rooms and studios, plus are a perfect fit for virtually any space. Designed to enhance any setting, the Impression Series panels are ideal for professional, household, or public places where the room acoustics interfere with enjoyment or productivity. The Impression Series panels are effective in any space where speech intelligibility is compromised or the room has too much reverberation and is too loud. Enjoy the Music.com has reviewed the GIK 4A Alpha Panel Diffusors at this link.
Denon DJ VL12 Prime Direct Drive Turntable With Hi & Lo Torque Settings

With direct drive DJ-style turntables gaining ground in audiophile homes, the just announced Denon DJ VL12 Prime ($899) is said to set a new bar position as the most superior turntablist technology available today. Featuring the most optimal acoustic isolation capabilities, able to handle any loud, bass-heavy environment, there's no classic or control vinyl-based gig the VL12 cannot handle. This true quartz locked direct-drive Pro DJ Turntable offers you "the most exhilarating 'hands-on' performance experience you could ever imagine" says Denon. Unlike the new Technics 1200 variants, the Denon gives you control of the turntable. The VL12's platter light ring can be set to a multitude of colors, with adjustable brightness and a 'lights-out' mode too. The platter itself features an easy grip/brake, chamfered shape, so you can make the most direct and subtle adjustments to your vinyl mix. Denon's VL12 Prime's adjustable is claimed to have the 'highest in industry' torque to ensure highly accurate speed and control. On the back of the unit is a torque adjustment for 'Hi' or 'Lo' setting. With an innovative isolated motor design resulting in the most optimal signal-to-noise ratio, the S-shaped tonearm is beautifully engineered for accuracy in tracking, sonic performance and ease of use. The tonearm also features a reinterpreted dual function (lock/rest) support. VTA (vertical tracking angle) is adjustable for the tone arm as is tracking weight and anti-skate. Isolation feet eliminate unwanted vibration and feedback. Highest-in-industry 5kgf/cm torque on "High" setting, Rugged all-metal tone arm base and high-quality brushed metal controls provide two-speed operation 33.3 and 45 rpm. Adjustable pitch range is ±8%, 16%, and 50%. Output is via standard RCA jacks and there's a ground terminal.
01 / 11 / 17
Fresh Cream On 3-CD + 1 Blu-Ray And 6 LP 180g Vinyl Edition

Late January 2017 sees the deluxe edition release of Fresh Cream the debut album by British, blues boom, power trio, Cream. The 3-CD + 1 Blu-Ray Audio disc ($60.39) come housed in a gatefold sleeve within a rigid slipcase and includes a 64-page hardback book, featuring new sleeve notes by respected Rolling Stone writer, David Fricke. The set comprises various alternate and new stereo mixes plus several, previously unreleased BBC sessions. A special 6LP 180g Vinyl edition (£74.99 ) of Fresh Cream will also be released in April 2017. Originally released in 1966, at the height of the UK blues bloom, Fresh Cream showcased the not inconsiderable talents of three of the then music scene's brightest lights: Eric Clapton fresh from John Mayall's Bluesbreakers; drummer, Ginger Baker straight from the Graham Bond Organization and versatile bassist and musician, Jack Bruce who, at the time, had just left Manfred Mann. Collectively the three had decided to give up their roles as much sought after sidemen to form their own super group. Coming together as Cream in the early summer of 1966, the trio moved at impressive speed to make the release of Fresh Cream in December of the same year. Highlights include the racing harmonica work-out and the call and response excitements on Muddy Waters' Rollin' and Tumblin', a spine-tingling vocal on the Willie Dixon classic, Spoonful, as well as the self-penned Sleepy Time Time, which gave Clapton a free hand to wake up all and sundry. Their rousing treatment of the traditional standard, Cat's Squirrel alerted listeners to just how well Clapton, Baker and Bruce musically complemented each other.
01 / 09 / 17
Harbeth 40th Anniversary Limited Edition SHL5plus And M40.2

A very special year as 2017 marks a magnificent milestone for Harbeth as this year is their 40th Anniversary. To mark this historic occasion, Harbeth is thrilled to announce their very special anniversary products; the SHL5plus and M40.2. These will be available in a Limited Edition walnut veneer with some beautiful added features. In addition to this, Harbeth's anniversary products include custom bi-wire links on the SHL5plus model, custom Harbeth internal cables, magnetic 40th Anniversary grille badge plus new 40th Anniversary box labels. Harbeth is keen to really make an impact with their 40th Anniversary year in 2017. They've had many requests over the years for special features from both customers and distributors. What better way to mark this milestone than with these limited edition products.
ReVox Reel To Reel Tape Recorders 1949 - 1993 Book Now Available

More than 30 years after production of the last ReVox reel to reel machine, Luca Maria Olgiati and Paolo Bologna are proud to introduce now the first book of the complete reel to reel production range. ReVox Reel To Reel Tape Recorders 1949 - 1993 ($205.49) spans 240 pages and has 400 color photos, with rich text in English and Italian. Made for the 50th anniversary of the A77's birth, this book presents in detail all 25 legendary issued models with full history, versions, technical and curiosity in 240 pages and over 400 unpublished Hi-Res photographs. Available on-demand printing from Blurb. "Just the right book for those crazy fanatics lovers of ReVox recorders," says Marcel Siegenthaler, Advertising and Communications Manager ReVox 1965-1995. "Definitely, a book like this no one had ever seen till now." Conceived and structured both as a manual for the enthusiast who can recognize in all details each different model and check the full originality, and for the historian audiophile who wish to know in details the birth and evolution of the Swiss analog recording brand from his first beginning in 1949 to the glorious end in 1993. "In this book you will find not only the legendary A77, but also detailed and complete information with all versions and types of tape recorders manufactured by ReVox" explains Fadri Haller, current CEO of ReVox GmbH "I myself read and browsed in deep this work, and I found a lot of new and unknown exciting information about the devices and the history of ReVox." The work was carried out by two expert technicians collectors of the Swiss company, based on one of the most complete existing collections, and interviewing in deep ReVox and Studer designers, engineers, commercial managers of that time, with extensive research in Switzerland, Italy and Germany of all known versions and variants. ReVox Reel To Reel Tape Recorders 1949 - 1993 is today the only complete and exhaustive historical book of the ReVox saga. Enjoy it both from the point of view of the technical/historical rich text than for the gorgeous high resolution pictures, shown in a smooth and original way, with unusual shoots and special care about technical interiors, engines, circuits and most noticeable details, with direct comparison between all various versions. With English-Italian text, both in an economical soft cover version or premium luxury version with hardcover and special photographic papers, is available for purchase now.
Industry News 10 Years Ago
Warner Brothers Hi-Def Division HD-DVD And Blu-ray Releases
It has been reported that entertainment media giant Warner Brothers' Hi-Def division will be releasing titles in the company's Total HD format, which is claimed to have both Blu-ray and HD DVD layers. As a way to help stem the tide of ongoing format wars that plagues consumers to make an either/or decision, Warner decided to develop a digital disc that will have Blu-ray data located 0.1mm from the disk surface and HD-DVD data placed 0.6mm deep. Barry M. Meyer, the chairman and chief executive of Warner Brothers, said "The next best thing is to recognize that there will be two formats and to make that not a negative for the consumer. We felt that the most significant constituency for us to satisfy was the consumer first, and the retailer second. The retailer wants to sell hardware and doesn't want to be forced into stocking two formats for everything. This is ideal for them." Also of note is that a third layer may be possibly added for normal DVD or other data. In related news, universal Blu-ray/HD-DVD players will make their way to the CES 2007 from various manufacturers. See our CES 2007 show coverage by clicking here.
01 / 08 / 17

CES 2017 High-End Audio And Hi-Res Audio Press Center
Enjoy the Music.com's official high-end audio press release resource for CES 2017
Enjoy the Music.com has ~60 press releases from CES 2017 online. Below are a few of the most recent ones posted. See all press releases at Enjoy the Music.com's official CES 2017 high-end audio Press Center at this link.

ELAC Launches New Adante Series Of Loudspeakers At CES 2017
Prism Sound Callia DAC Plus Seminar On Mastering At CES 2017

VPI To Showcase Their New Avenger Plus Turntable At CES 2017
Audeze Showcases Their iSINE 10 And 20 In-Ear Monitor At CES 2017
Mytek Clef Mobile Hi-Res Audio Amplifier / DAC / MQA Decoder
Como Audio Launches Solo And Duetto Hi-Fi Audio Player / Streamer
Cary Audio Partners With Klipsch And MQA At CES 2017
Stromtank Releases The S5000 HP For High Powered Audio Systems
Chord Electronics Hugo 2, Blu MkII, And Poly Announced At CES 2017

Napster To Stream Hi-Res Audio, Brining Online Music 'Full Circle'
Arcam rPlay Network Audio Streamer And Internet Radio Device @ CES 2017
DTS Expands High-Definition Audio Solutions For Home, Mobile, PC And Auto
MOON By Simaudio 888 Mono Power Amplifier And Neo ACE Integrated Amplifier, Streamer And DAC @ CES 2017

THIEL Audio Launches AURORA LifeStream Wireless Speaker Systems
THIEL Audio 40th Anniversary Loudspeaker Collection Made In The USA
Audirvana Announces Audiophile Software To Integrate MQA Decoding @ CES 2017
01 / 05 through 01 / 08
Watch Enjoy the Music.com's Special CES 2017 Live Stream

Enjoy the Music.com's 22nd annual CES report and our fourth year live stream will showcase leading-edge high-end audio equipment, Hi-Res Audio (HRA) gear, esoteric audiophile products, and state-of-the-art consumer electronics including many advanced technologies. Our CES 2017 live broadcast offers real-time interviews showcasing the latest and greatest gear. CES 2017 is being held from January 5th through the 8th in Las Vegas; with our main focus being high resolution music and high-end audio consumer electronics gear. We'll show you some of the most leading-edge, forward-thinking consumer electronics that bring many hours of joyous music that fits your personal lifestyle. See Enjoy the Music.com's official high-end audio Press Center and our live stream at this link.
01 / 05 / 17
TIDAL Launches New 'Master Audio' MQA Streaming Music Feature

Global music and entertainment platform, TIDAL, today has announced the availability of 'Master' quality recordings. A wide variety of content from labels and artists, including Warner Music Group's world-renowned music catalogue, is now available in Master audio across all of TIDAL's available markets worldwide. TIDAL has integrated MQA, the award-winning technology that enables this innovation, and has offered it to all TIDAL HiFi tier subscribers under a new 'Master' listing. Initially available on desktop, a wide range of recordings are already available and the collection will grow rapidly. "TIDAL is committed to bringing members closer to their favorite musicians and offering MQA sound quality will allow subscribers to hear music just as it was recorded in the studio," said a TIDAL representative. "We're thrilled to bring master quality sound to our members." Mike Jbara, MQA CEO, said, "TIDAL is an artist-centric music company. We could not be more excited that they share our vision of having fans hear the authentic performance of their favorite music."
01 / 04 / 17
Bret D'Agostino Of BSC Audio, Son Of Dan D'Agostino, Has Passed Away

We are deeply saddened to inform you that Bret D'Agostino, Dan's older son and President of BSC Audio, died suddenly yesterday. Our sympathies go out to the entire D'Agostino family and to all those who knew Bret. Bret spent most of his adult life involved in the audio business, most recently, as the founder and President of BSC. BSC Audio has gone to great lengths to minimize the perceived drawbacks to owning a Class A amplifier, without compromising any of the core principles that govern the art of high performance audio playback. Founder Bret D'Agostino has spent the better part of his lifetime immersed in the design and culture surrounding the successful creation, playback, design and manufacture of high performance audio products. He was a talented designer who had a deep love for music and its reproduction. We will all miss Bret's great sense of humor and his passion for the audio business. Bret is survived by his son Brandon, sister Kym and brother Kris.
The Absolute Sound's January Edition Features Tokyo Show & Reviews

Enjoy the Music.com has just posted the January 2017 issue of The Absolute Sound magazine. This issue features Jonathan Valin, Robert Harley, and Julie Mullins bringing you the highlights from the Tokyo International Audio Show plus reviews of the HiFiMan HE1000 V2 headphones, Ultimate Ears UERR IEMs, Hafler PH-60 phonostage, Brinkmann Spyder turntable, Rotel RA-1592 integrated amplifier, PrimaLuna DiaLogue Premium preamplifier / HP power amplifiers, Harbeth Monitor 40.2 loudspeaker, Bel Canto REF600M power amplifier, Bryston BP26 preamplifier / 7B3 power amplifier, Legacy Aeris loudspeaker with Wavelet Processor, plus a cable survey featuring Morrow Audio, Dynamic Design, and Audience. Within his guest editorial I Second That Emotion, Andrew Quint says "It started with what I thought was a pretty benign comment in a show report. Regarding my first exposure to a new Wilson loudspeaker at the 2016 Rocky Mountain Audio Fest, I concluded a short paragraph with this sentence: "Luke Manley's VTL electronics, a dCS digital front-end, and Nordost cables preceded the Yvettes in a chain that was dynamically authoritative, timbrally correct, and emotionally communicative." The report was posted on the TAS website and a few days later, this appeared: Maybe I should have just let it go but something about Tonye's post struck a nerve, and it seemed important to reply." See what's within this issue of The Absolute Sound at this link.
01 / 03 / 17
Hi-Fi World's February Issue Is Now Available Online

Enjoy the Music.com has just posted the February 2017 issue of Hi-Fi World! This issue features reviews of the Tannoy GRF90 Prestige loudspeakers, Quadral Aurum Galan 9 loudspeakers, Eclipse TD520SW subwoofer, NAD M12 pre, M22 amp & Bluesound Vault 2, Fostex HP-A4BL headphone amplifier, Cyrus ONE amplifier, Fostex PC100-HR2 volume control, FiiO X1 2nd gen Hi-Res Audio player, QED Supremus loudspeaker cable and more. Within his editorial, Noel Keywood says "Is it all down to the super-moon and cosmic influence? I'm not talking about the sound of cables this time, but the sudden flurry in take-over activity in UK Hi-Fi plc. Some weeks ago now Tannoy (est. 1926) were absorbed into German firm Music Group headed by Uli Behringer who uses this company as a holding vehicle for many, many pro-audio brands, including his own Behringer – well-known for its pro-music products. For me, as editor of Hi-Fi World, the takeover was 'close to home' in many senses because I have a long-standing interest in Tannoy and their products as well as a deep appreciation of the company sound – popular in the music business for its dynamic nature which is why Tannoy loudspeakers have been used widely as studio monitors in the past. Happily, Hi-Fi World remains just about the only magazine able to competently measure and audition big Tannoys so again we get their latest and greatest for your delectation – the GRF90s featured in this issue." See what's within this issue of Hi-Fi World at this link.

CES 2017 High-End Audio And Hi-Res Audio Press Center
Enjoy the Music.com's official high-end audio press release resource for CES 2017
Pro-Ject Essential III Celebrates A New Generation Of Turntables @ CES 2017
Furutech Cables And Accessories To Be Showcased At CES 2017
Constellation Audio Centaur II 500 Stereo Amplifier & Revelation Series @ CES 2017
QUAD To Debut VA-One EL-84 Vacuum Tube Stereo Integrated Amplifier @ CES 2017
ATC Loudspeaker Reference SCM50SL Towers With New Dual P2 Amplifiers @ CES 2017
Wireworld Offers Cat8 Ethernet, HDMI2.0, And Evo-Snake Cables At CES 2017

Kubala-Sosna New Temptation, Sensation And Realization Cable Series
TAD Will Debut Their Micro Evolution One Loudspeaker At CES 2017

Nordost Launches Their New Valhalla 2 USB 2.0 Cable At CES 2017
Rogers High Fidelity Unveils The 65V-1 Class A Stereo Integrated Amplifier

Audio-Technica Introduces Their AT-LP5 Direct Drive Audiophile Turntable
Genesis Advanced Technologies, Viva And VPI Join Forces @ CES 2017

Linkplay Makes It Easier to Build Wi-Fi Speakers With Amazon Alexa @ CES 2017
Linkplay Technology Releases WiFi Audio Speaker Solution With Amazon Alexa Speech Recognition And Handsfree Control
Beyerdynamic MMX 300 2nd Generation Gaming Headphones @ CES 2017
Beyerdynamic Xelento Remote Tesla In-Ear Monitor For Audiophiles @ CES 2017

RIVA Audio Announces Partnership With Azione Unlimited

Michael Green Audio RoomTune & Sound Consultant Team Up @ CES 2017
Amadeus Philharmonia Speakers Features New Height Options At CES 2017
JAVA Hi-Fi LDR Preamplifier To Make Its Global Debut At CES 2017
Hear Dirac Live Demo And OPPO During CES 2017

AudioControl And James Loudspeaker Teaming Up With Wolf Cinema And Vutec Corporation During CES 2017

Emotiva BasX MC-700 Processor With Hi-Res Audio & 4K UHD Video
Emotiva BasX Speakers & Subs, BasX MC-700, Airmotiv Speakers, Emersa XMC-1 Pre-Pro, RMC-1 AV Pro.
Award-Winning Producers & Engineers Headline Hi-Res Audio Seminars
The DEG And Their Members Featured Within Large Pavilion At CES 2017
Acoustique Quality Passion Orca Floorstanding Loudspeaker
Lamm Industries Introduces Their L2.1 Reference Line-Level Preamplifier

Marantz SA-10 SACD Player / DAC And Marantz PM-10 Stereo Amplifier
Wilson Benesch A.C.T. One Evolution P1 Floorstanding Loudspeaker
More press releases coming soon!
01 / 02 / 17
Enjoy the Music.com's January Review Magazine Is Now Available Online
Enjoy the Music.com's January Review Magazine features a world premiere review of the $50,000 Dan D'Agostino Master Audio Systems Momentum Lifestyle Integrated Amplifier with DAC and audio streaming! There's also a comparo of ZMF's outstanding Eikon and Atticus stereo headphones and many more gear reviews now available online.
We're also gearing up for our fourth annual CES 2017 live stream! As the high-end audio industry's official Press Center, we have many press releases available online right now so you can get a head-start at what will be seen during CES 2017. Remember to watch our CES live broadcast starting Thursday January 5th at 9:45am Las Vegas time. During the evening we'll rebroadcast that day's live recordings, with daily live and prerecorded videos being available online each day through Sunday January 8th. After CES we'll have all videos available for on-demand viewing too!
Everyone at Enjoy the Music.com wishes you and yours a happy New Year celebration and prosperous 2017. Read our January Review Magazine at this link. As always, in the end what really matters is that you... enjoy the music!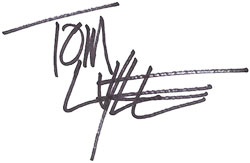 Inside This Issue...
Our January 2017 issue is packed with loads of audiophile joy.
Editorial By Tom Lyle

Hi-Fi Contrarians?
Roger Skoff writes about what might be a new kind of Hi-Fi snobbery.
Article By Roger Skoff

CES 2017 Live Stream And High-End Audio Official Press Center
CES 2017 show report and live broadcast by Enjoy the Music.com

World Premiere Review!
Dan D'Agostino Master Audio Systems
$50,000 Momentum Lifestyle Integrated Amplifier With DAC And Audio Streaming
Only for music lovers, because that is the MLife's raison d'être – to enable the listener to revel in one's love of music.
Review By Tom Lyle

World Premiere Review!
ZMF Eikon And Atticus Stereo Headphones
Delivering sweet, sweet music.
Review By Dave Hanson

Totem Sky Two-Way Bookshelf Loudspeaker
Reach For The Sky!
Chris Frankland reports on a new Totem bookshelf speaker.
Review By Chris Frankland
More Articles Available Online!
See all our show reports, articles, and gear reviews within the January 2017 edition of Enjoy the Music.com's Review Magazine now available online.
---
For previous high-end audio industry news click here.