High-End Audio, High Fidelity Audiophile Industry News
---



Stay informed with the latest news and information by joining Enjoy the Music.com's e-Newsletter list. As an active member of our e-Newsletter, you are entered into all our great contests too! Come get social with Enjoy the Music.com's fun, informative and interactive Facebook, Twitter, and Pinterest pages. We have many videos within our YouTube channel too!
Industry News
06 / 30 / 14
CE Week held a conference called Making High Resolution Audio Accessible that was moderated by Mark Finer, Senior Director of the Digital Entertainment Group. This concerns how the major record labels will mark/logo and promote high resolution audio in the near future. In attendance were industry association representatives including the Consumer Electronics Association (CEA), The Recording Academy and major record labels such as Universal Music Group, Warner Music Group, Sony Electronics, etc. They seek to reached a consensus on a formal definition for high-resolution audio, including descriptors for what exactly are Master Quality Recordings. They want to better clarify for consumers what exactly is high-resolution audio content and how it was produced. If you have read Enjoy the Music.com's June 13th and 18th (2014) Industry News page announcement by the Digital Entertainment Group (DEG), you can better understand their goal. Here is the video from yesterday's conference.
Bonus video (below) from CE Week with Scott Wilkinson of AVS forum interviewing Mark Waldrep of AIX Records concerning high resolution audio.
ifi Audio, after months of crowd-sourcing the design on Internet discussion boards, has announced the release of their battery powered micro iDSD ($499) DAC with headphone amplifier. As perhaps the industry's most versatile DAC with headphone amplifier, the ifi Audio micro iDSD handles everything from DSD512 to 764kHz digital music files. Furthermore, due to having a hefty power supply and amplifier section, the maximum output is 8.0V (4000 mW) @ 16 Ohms. In fact the headphone output is so powerful that designer Thorsten Loesch says, "Yes, you can drive 16 Ohm BBC LS3.5 in a nearfield setup." The micro iDSD has three different headphone power modes to better match the various sensitivities of devices; Eco, Normal and Turbo with an output power of 250mW, 1000mW and 4000mW respectively. Volume adjustment is via an analog potentiometer to ensure high fidelity sound quality. SmartPower is the micro iDSD's onboard recharging feature for Smartdevices. A 4800mAH battery is capable of fully recharging an iPhone twice. Ifi Audio's micro iDSD features XBass and 3D Holographic for headphones and speakers. A special digital filter section has three positions with a total of six filters. The internal clock has ultra low jitter via a computer-controlled Femto Clock with jitter of < 280 Femtoseconds. The specifications and features continue with USB 2.0 type A OTG socket (with iPurifier technology built-in), compatible with Apple/Windows/Linux, iPhone, iPod Touch, iPad and Android devices. A S/PDIF RCA three-way combo port handles coaxial input/output and TosLink optical input. Outputs include analog unbalanced RCA and digital S/PDIF via RCA jack. Audio formats handled by the ifi Audio micro iDSD includes DSD 512 to 2.8, DXD 2x/1x, and from 768 to 44.1 kHz!
06 / 27 / 14
Teufel Loudspeaker's new floorstanders, the T 6 Hybrid (€1199.99), are designed for those who truly love bass. The 250 mm woofers produce bass all the way down to 38 Hz. The copany says, the "pièce de résistance is the integrated amplification for the woofers with 150 watts per channel. Extensive possibilities for configuring the bass make the loudspeakers perfect for any taste and every room." The T 6 Hybrid can be connected to either a stereo amplifier or separate subwoofer connection. Comprehensive settings allow you to adjust the playback to your personal preferences and accommodate the unique properties of the listening room. A high pass filter regulates the low bass playback, a regulator adjusts bass levels between -6 dB and +6 dB. For upper frequencies, a recessed 25 mm dome tweeter allows high frequencies to arrive at the ear at the same time as the wave guide disperses sound waves over a broad area. A pair of 130 mm midrange drivers are positioned very close to the tweeter in order to approximate a point source. This creates an exact positioning of individual sounds on the acoustic stage as well as an impressive stereo image. Overall frequency range is from 38 Hz to 22 kHz.
TACET The Auryn Series now adds Niederschlagsmengen ("Amounts of Precipitation") featuring Roger Hanschel: Music for saxophone and string quartet in 7 movements to their long list of excellent music titles. The Auryn Quartet features Roger Hanschel on saxophone as he plays a long, lonely melody. According to TACET, "The tones seem to get lost in a vast, empty space, but before that happens, other voices speak up - string instruments. They sink into one's ears and, through their nervous, slow steadiness, start to excite -- Roger Hanschel approaches classical music from another angle. What may initially appear as constant or slowly changing repetitions of patterns in unusual metres - offering the platform for lyrical excursions, expressive outbursts or virtuoso escapades, often but not always by the saxophone -- reveals itself to be a metamorphosis of classical forms of composition in an unaccustomed environment, of themes that wander through the instrumental parts and much more... With insatiable curiosity, Roger Hanschel has absorbed the various components of world music and created his very own personal mixture from it."
The Concord Music Group brings Dr. John with his new Ske-Dat-De-Dat... The Spirit Of Satch recording. This new Orleans musical giant pays tribute to fellow Crescent City legend Louis Armstrong with star-studded, divinely-inspired new tribute disc. Rock and Roll Hall of Fame inductee and six-time Grammy-winner Dr. John is New Orleans' most prominent living musical icon. So it is fitting that Dr. John's August 19, 2014 debut on Concord Records, Ske-Dat-De-Dat...The Spirit Of Satch, pays heartfelt tribute to another larger-than-life New Orleans legend: the seminal trumpeter and vocalist Louis "Satchmo" Armstrong, whose musical innovations created the template for 20th-century jazz, and whose playful attitude and life-embracing spirit made him a beloved figure whose worldwide appeal transcended music. Ske-Dat-De-Dat... The Spirit Of Satch honors Armstrong's musical genius as well as his effervescent personality with 13 quintessential numbers drawn from various phases of Armstrong's five-decade career, with Dr. John joined by a stellar supporting cast that manages to update the material while maintaining the music's timeless emotional appeal. In addition to Dr. John's trademark vocals and piano, and backup from some of New Orleans' finest musicians, Ske-Dat-De-Dat... The Spirit Of Satch features a stellar assortment of guest singers and players. Bonnie Raitt shares the spotlight on a swinging reading of "I've Got the World on a String," Ledisi and the McCrary Sisters lend gospel authority to "Nobody Knows the Trouble I've Seen," Anthony Hamilton is featured on a mournful "Sometimes I Feel Like a Motherless Child," Shemekia Copeland trades verses with Dr. John on a playful reworking on "Sweet Hunk O' Trash," and the Blind Boys of Alabama lend their powerful voices to "What a Wonderful World" and "Wrap Your Troubles in Dreams."
06 / 26 / 14
Audolici just announced their new AVP 01 vacuum tube stereo phono preamplifier. The front controls consists of a Power On-Off knob with a green LED, Level volume control and a switch to change between line, MM, and MC phono inputs. This selector uses relay switching, which keeps the signal path clean to avoid crosstalk, parasitic induction and ground problems. At the rear of the Audolici AVP 01 are gold plated stereo pairs of RCA sockets for Line input, a pair of Phono inputs, a pair of Line out RCA sockets and headphone output. AVP 01 uses the well-regarded 6H1P-EB tube that has been carefully selected with individual strict criteria. The AVP 01 front panel is made of a heavy non-magnetic material and the steel chassis has a matt finish. There is an upper ventilation grill, through which can be seen a single tube glowing. MC phono input has 72 dB of gain, with the MM input being 52dB. Input Impedance is switchable for 100, 200, 470, and 1000 Ohm. Line input sensitivity is 0.775V and nominal output voltage is 1.0V. Overall frequency response is from 20 Hz to 20 kHz, dimensions are 435mm x 96mm x 360mm (WxHxD) and the unit weighs 6 kgs. Available front face colors include Red, Steel, and Black.
06 / 25 / 14
Enjoy the Music.com has just posted HIFICRITIC's latest issue including the complete editorial, table of contents plus two articles! Articles from this issue we have online include My Personal Collection Goes Back Over Fifty Years editorial by Paul Messenger, a review of the new Rega RP10 record player by Paul Messenger, and the Krell KSA50 revisited by Martin Colloms. Other reviews in this issue include the Linn Klimax Exact 350, the Spiral Groove SG2 turntable and partnering Centroid tonearm, Wilson Audio Sasha upgrade, ADAM monitor, Morgan Audio's active RMS15, Chord Hugo DAC, Schiit Audio's Modi and Loki USB DACs, and more. Within his editorial, Paul Messenger says, "Some favourites in my personal collection go back more than fifty years, and today they sound better than ever, thanks to many years of hi-fi system improvements. Admittedly my personal memories don't stretch back to the original Buddy Holly LP that I found in a Brighton secondhand market some thirty years ago, but much of the vinyl I bought new during the 1960s and '70s remains treasured and regularly played today. That's not intended primarily as a criticism of current music and recording practices (though that may well be deserved), but it does affirm my delight in the vinyl disc, as a music storage format that continues to give lasting pleasure across a lifetime." See the complete table of contents, editorial plus two articles within this edition of HIFICRITIC by clicking here.
Gershman Acoustics new 3D Acoustics Art (3DAA, $245 each) aims to reduce unwanted reflections of sound waves from walls, windows, etc. that can muddy and alter the tone of sounds plus reduce unwanted sound reflections. Echoes in a listening room degrades the imaging and soundstage of the musical presentation. This is the reason you see Acoustic Panels in many recording studios. Generally, some acoustic panels do not complement the decor of most living rooms or bedrooms, nor will it be acceptable to cover an entire wall with panels for some enthusiasts. Therefore, the designers at Gershman Acoustics developed the 3DAA. The 3D AA is available in a variety of artistic and decorative choices to complement and enhance any decor. The composite of the 3DAA is said to be so effective that, unlike other Acoustic treatments, the 3DAA does not require to cover the entire wall in order to be effective. The Gershman Acoustics 3DAA is extremely effective on a very wide range of frequencies. The 3DAA is made of four different layers of acoustic materials, where each layer has unique acoustic properties that controls a different frequency range. Combining the four layers, the designers at Gershman Acoustics have created an effective, stylish acoustic treatment. The 3DAA first layer is made of a very pores material that allows all frequencies to penetrate into the 3DAA panel. The second layer is composed of a poly/cotton combination. This layer is effective in absorbing and trapping the high frequencies as well as some of the upper-mid frequencies. A third layer is made of an Open Cell, geometrically shaped convoluted foam, arranged in a diagonal pattern. This unique layer was engineered to control and prevent reflection of the middle and lower frequencies as well as absorb and extract their energy from the room. The fourth layer is made of a special closed-cell Acoustic Foam which has the unique properties to manage the pressure caused by the bass frequencies when in close proximity to the wall. Gershman Acoustics' 3DAA is designed to be mounted 0.5" away from the wall to creates an additional field of entrapment and is mounted on a stylish bracket. Standard size is 20" x 33", with custom styles and sizes being available via special order. Standard designs include Sunset, Safari, and Renascence designs or single colors including, Classic Black, Majestic Red, Night Blue, Latte, Snow White, and Sky Blue.
06 / 24 / 14
More T.H.E. Show 2014 coverage as Enjoy the Music.com Senior Editor Michael Mercer chimes in with his Sonic Satori: Cheer & Longing featuring his adventures at T.H.E Show Newport Beach 2014. He begins by saying, " I was looking forward to T.H.E Show Newport this year like never before. My dear friend and partner in Audio360.org: Warren Chi, co-produced T.H.E Headphonium shows at Newport with me. He's an organizational monster, so I knew things would take on a life of their own once we got everything set-up for T.H.E Headphonium vendors (such a pleasure to deal with, as opposed to in-room demonstration systems) so my journey began in the early morning hours on Thursday before T.H.E Show opened." See Michael's T.H.E. Show report at this link.
Enjoy the Music.TV has just posted our interview with Peter Qvortrup of Audio Note UK. Enjoy the Music.TV, hosted by Steven R. Rochlin, discusses with Peter Qvortrup his expertise with single-ended tube amplification, custom made parts, silver wire, the complete system approach and much more! You can see the complete high rez video interview at this link. As always, in the end what really matters is that you... enjoy the music!
Enjoy the Music.com has just posted HiFi Media's June 2014 edition including the complete editorial and table of contents. This issue includes reviews of the Samsung UE65HU8500 curved UHDTV, Minix NEO X7 media center, NAD DAC2 wireless USB DAC, Dali KubikFree + Xtra Bluetooth Hi-Fi speaker, Audioquest GO-4 speaker cable, Van den Hul Teatrack Hybrid speaker cable, Asus Xonar Essence One Muses Edition USB DAC, Magnat Quantum 755 loudspeakers, Dynaudio Excite x38 loudspeakers and much more! The editorial by Andrija Curkovic titles Music And Sports says, "A month filled with music and sports... This month football history is written. Our representation opens the World Championship with a game against the host, Brazil. For most Croats, this is the second most important thing in their lives. The only thing better could be winning it. There is a culmination of annual music activities this month also, which is brought by the top rock artists (Queens Of The Stone Age, The Black Keys, Pixies, MGMT, Foals...) and jazz artists (Carla Bley Trio and Dee Dee Bridgewater)." See the complete table of contents and editorial of HiFi Media by clicking here.
D+M Group, owners of brands such as Denon and Marantz, have added Dolby Atmos Sound to their new receivers. Denon's AVR-X4100W and the AVR-X5200W models will be the first Denon AVRs to feature Dolby Atmos, with Marantz following suit with their SR7009 and the AV7702. Dolby Atmos encoding decodes sound that can "come alive from all directions, including overhead, to fill the home theater with astonishing clarity, power, detail, and depth" says the company. All Dolby Atmos compatible Denon receivers will have the processing power to run a more enveloping, Audyssey MultEQ XT32 calibrated 9 channel Dolby Atmos layout using 5.1.4 or 7.1.2 configurations utilizing ceiling mounted, or Dolby Atmos-enabled speakers. A 5.1.4 speaker configuration is based upon a traditional 5.1 speaker layout complemented by 4 overhead or Dolby Atmos-enabled speakers. A 7.1.2 configuration is based on a 7.1 speaker layout with 2 overhead, or Dolby Atmos-enabled speakers. Marantz's SR7009 and AV7702 models will be the first Marantz products to feature Dolby Atmos. "Only Dolby Atmos delivers multi-dimensional sound that fills the room to make every detail come alive, whether it is the roar of a racecar speeding around the track, the whisper of wind, or an arrow shot across the room" said Don Freeman, Vice President Global Marketing at D+M.
06 / 23 / 14
Ypsilon's new Phaethon hybrid integrated stereo amplifier ($24,800) uses many of the technical solutions developed for their Aelius monoblock amplifier and PST100mk2 preamplifier in a compact and elegant design. This hybrid line level amplifier utilizing only three active gain stages, with two of them having low noise valves operating in single-ended Class A for the input and driver stage. The Ypsilon Phaethon uses a transformer attenuator that is built in-house and the unit includes a full function remote control. The tube driver stage is coupled to the output stage with a wide bandwidth inter-stage transformer that provides excellent phase splitting for the output stage. The output stage is combined by same polarity semiconductors for both phases in a balanced single-ended architecture that is said to "offers the flavor of pure single-ended designs with the power of push-pull designs" according to the company. There are separate power supplies for the tube and output stage utilizing five power supply inductors for low noise filtering. All functions are remote controlled and are visible through a high quality LCD display with large characters so it can be read from across the room. Power out put is 110 watts per channel @ 8 Ohms (160 watts @ 4 Ohms) with a frequency response from 11 Hz to 75 kHz. Inputs include three stereo sets of RCA and one set of XLR balanced. Tube compliment are two 6H30. Dimensions are 15.8" x 16.7" x 7.3" (WxDxH) and weight is 77 lbs.
Musical Fidelity has released their M3si, M6si, and NuVista 800 stereo integrated amplifiers ($1499, $2999 and $12,999 respectively). The M3si uses Musical Fidelity's exclusive SMD layout techniques that reduced the circuit's footprint on the large PCB, which provides the company greatly increased flexibility with the layout and the ability to add more inputs and, importantly, an improved power amplifier power supply capacitance via a pair pair of big power supply capacitors for each channel. The unit produces 90 watts per channel and have multiple inputs including Phono MM, asynchronous USB 96kHz/24-bit, CD, Tuner and two Aux inputs (one with Home Theater T bypass). There is also a Preamplification output, Live Out and Trigger In/Out. The new M6si is a preamplifier with two monoblock power amplifiers. Distortion is very low at less than 0.005%. The M6si crosstalk is better than 82dB and the special RIAA phonostage is within ±0.5dB from 20 Hz to 20 kHz. It also has the same 96kHz/24-bit asynchronous USB as the M3si. Inputs include phono MM/MC, asynchronous USB 96kHz/24-bit, CD, TUNER, two Aux (one with Home Theater Bypass) and XLR balanced plus Trigger In/Out. Lastly, the Musical Fidelity NuVista 800 integrated amplifier (pictured right) produces 300 watts per channel and is capable of 200 Amp current swings peak to peak. The Musical Fidelity NuVista 800 combines semi conductor technology, surface mount design technology, CAD/CAM PCB design and software control. Nuvistor tubes were designed in the late 1950s and their design process took into account all the criticisms and weaknesses of the standard glass vacuum tube. The NuVista 800's front end is positioned on the same PCB as the input circuitry to keep all PCB tracks as short as possible, and ensures that this highly sensitive function is at right angles to any stray hyseresis field from the transformers. The overall configuration is dual mono, with a separate 1.5 kV mains transformer per channel. Producing 300 watts per channel, distortion is a very low 0.002% at 1 kHz. The front panel is machined from solid, mil-spec aluminum and surfaced to an exacting standard. The custom made heatsink extrusions are purely functional and most other parts are milled from solid aluminum billet.
06 / 20 / 14
Enjoy the Music.TV just interviewed Tyll Hertsens, Editor of InnerFidelity. Enjoy the Music.TV, hosted by Steven R. Rochlin, welcomes Tyll to our broadcast with his immense and longstanding expertise on portable audio devices including source units, amplifiers and headphones. Many say Tyll single-handed started the high-end audio headphone craze nearly two decades ago and today is Editor with one of the industry's leading sites InnerFidelity. You can see the entire video interview by clicking here.
Enjoy the Music.com has just posted Hi-Fi World's August 2014 edition including the complete editorial and table of contents. This issue includes reviews of the Quad 9AS active loudspeakers, MCRU No.127 loudspeakers, Sony Walkman NWZ-ZX1 hi-resolution Walkman, CEntrance Masterclass 2504, Jadis I-35 amplifier, Naim Supernait 2 integrated amplifier, Cambridge Audio Azur 851d preamplifier, Chord cables and much more! The editorial by Noel Keywood says, "This month you won't help but notice our interest and involvement in The Beatles mono LPs release. The new albums are a technological update to improve sound quality and the historical record. My interview with Abbey Road cutting engineer Sean Magee on p83 teases out the fine details of the thinking behind this ultimate release. Next month we review the new LPs." See the complete August table of contents and editorial of Hi-Fi World by clicking here.
06 / 19 / 14
Enjoy the Music.TV's interview with David Chesky, plus another video with Michael Mercer and Warren Chi, are now online! David Chesky, music composer and the co-founder of HDtracks, discusses high resolution music and the many variables it takes to make a successful recording. Enjoy the Music.TV's interview with Michael Mercer, Senior Editor of Enjoy the Music.com and Warren Chi of Audio360.org and the moderator of Head-Fi, discuss T.H.E. Show Newport Beach and a variety of topics concerning headphones. This includes portable audio devices such as the Astell&Kern AK100 II and AK120 II gear, WyWires cables, Nordost Heimdall 2 headphone cables, E.A.R. amplification, Audeze LCD-X planar magnetic headphones and much more!
Enjoy the Music.TV Interview With
Michael Mercer of Enjoy the Music.com plus
Warren Chi of Audio360.org and Head-Fi.
Enjoy the Music.TV's Interview With
Composer & Co-Founder of HDtracks David Chesky.
CE Week, held June 25th and 26th in New York City, includes many exhibits and a variety of conferences with registration being free to members of the media, analysts, retailers, distributors, content creators, investors/VCs, exhibitors and CEA member companies. We here at Enjoy the Music.com and Enjoy the Music.TV welcome the fact that all the products, all the demos, all the conferences, and all press conferences will be video recorded and posted online for a worldwide audience. Everyone can now report on CE Week from anywhere in the world! CE Week will have a robust conference program showcasing keynotes, press conferences, partner programs and panel sessions featuring some of the top names and brands in the consumer technology industry. CE Week will have leading CE companies including Intel, Makerbot, Monster, Sharp, Sony and Tiffen. As the mainstream CE industry's top mid-year event, CE Week brings together media, analysts and technology thought leaders for product debuts, a comprehensive conference program and networking events all focused on innovation.
06 / 18 / 14
It has been reported that Nashville's historic United Record Pressing, first opened in 1949, is going to be increasing their vinyl presses by over 50%! Due to the upswing in immense popularity of vinyl records, with double-digit growth year-over-year, there is a demand for more pressings. Specifically, there has been an increase 33% in 2013 as compared to 2012. Due to this tremendous growth, the United States' largest vinyl manufacturer, United Record Pressing, seeks to meet the demand by increasing their production capabilities via $5.5 million in new investments. A new 142,000-square-foot warehouse site will contain 16 new presses. According to the United Record Pressing, "The 30 presses at the company's current location... in Nashville are operating 24 hours, six days a week. United Record will continue to operate from that location – the largest record pressing plant in the country – along with the new building." In related news, Disc Makers, a company that serves musicians by producing recorded media since the 1940's, has revealed it will be once again be providing vinyl pressing after leaving the format approximately 15 years ago. CEO Tony van Veen said, "Vinyl got back onto our radar, as a new generation of enthusiasts got into it... The market at first was small and hyper nichey. Every year for the past five years, literally every year, we asked ourselves if it made sense to get back into vinyl. Finally last year, my team convinced me. We're a full service provider of products to artists. It became an ever bigger hole in our range of services."
We just got word that next week there is a meeting in New York City for a major industry and press event regarding high-resolution audio. In attendance will be industry association representatives, the Consumer Electronics Association (CEA), The Recording Academy and major record labels. They are seeking to reached a consensus on a formal definition for high-resolution audio, including descriptors for what exactly are Master Quality Recordings. They want to better clarify for consumers what exactly is high-resolution audio content and how it was produced. The groups are promoting voluntary use of the agreed-upon standards by digital music retailers and device manufacturers. If you have read Enjoy the Music.com's June 13th Industry News page announcement (see below) by the Digital Entertainment Group (DEG), you can better understand their goal, including one very fault descriptor. Editor and Creative Director of Enjoy the Music.com, Steven R. Rochlin, suggests the following: Eliminate the MQ-C (From a CD master source 44.1 kHz/16 bit content) specification since that is decades old Redbook standard or some upsampled version thereof. The industry needs to better define the resolution of music files via numerical presentation, i.e. 192/24, 96/24, 88/24, DSD, DXD, etc of exactly what was the resolution of the master used and the final file resolution the consumer is licensing / buying.
HDtracks just announced it is collaborating with Sprint to exclusively offer its customers who purchase (or already own) the HTC One (M8) Harman Kardon edition or LG G2 – both HD Audio-capable smartphones – a free 24-bit music sampler featuring The Grateful Dead, Paul McCartney, Marvin Gaye, Tori Amos and more – available in unprecedented 24-bit audio quality downloads.

"HDtracks has been an innovative leader in dramatically improving the sound quality of digitally-downloaded music but these breakthroughs were not available on mobile devices," said Sprint CEO Dan Hesse. "We decided to change that."

To kick off the alliance, consumers who purchase or already own HTC One (M8) Harman Kardon edition or LG G2 are immediately eligible to receive the free sampler of classic and contemporary music, carefully selected by the experts at HDtracks. The sampler includes: "Truckin'" by The Grateful Dead; "Queenie Eye" by Paul McCartney; "Let's Get It On" by Marvin Gaye; "Trouble's Lament" by Tori Amos; "Gimme Three Steps" by LynyrdSkynyrd; "Always with Me, Always with You" by Joe Satriani; "A House Is A Home" by Ben and Ellen Harper; and "St. Thomas" by Sonny Rollins.

Titles offered on HDtracks use the same master created in the studio, so every recording sounds like the artist and engineers intended. To access the free sampler, users simply download the music to their computer, plug in their USB cord and drag-and-drop the high-definition music onto their device. Any device that supports playback of 24-bit FLAC files – including the two smartphones mentioned previously, as well as PCs and select Sprint accessories – can play the sampler.

HDtracks founder David Chesky, who created the downloadable high-resolution audio format almost 10 years ago with his brother Norman, noted: "Sprint has been a visionary leader in bringing music lovers a virtually endless supply of great music at their fingertips, anywhere, anytime, via their portable devices. At HDtracks, we're thrilled to add an additional ingredient and benefit – the ability to recapture the mind-blowing experience of listening to your music in truly great sounding, high-resolution, high-fidelity audio." You can see our recent video interview with David Chesky at this link.

06 / 17 / 14
Enjoy the Music.com has just posted the June / July 2014 issue of CANADA HiFi audio/video magazine! This issue features reviews of the Nordost Cables, Aedle VK-1 Valkyrie headphones, Anthem MRX 510 AV receiver, Alpha Design Labs (ADL) X1 24/192 USB DAC headphone amplifier and LG 47LA6205 47-inch LED TV. In this issue editorial, Suave Kajko says, "As the warmer spring days finally began arriving, rather than doing the typical spring cleaning activities, we kept ourselves busy creating new editorial content for this June/July 2014 issue. Unless you consider installing outdoor speakers a part of spring cleaning -- which I certainly did! In fact, we generated so much content that we simply couldn't fit it all inside this print issue and so you'll find a few online exclusive articles that go along with this issue." Get your free PDF download of the June/July 2014 issue at this link.
Hot on the heels of Marantz's new NR1605 networked receiver ($699) is their super-slim NA8005 network audio player ($1199). Based on Marantz's Reference Class NA-11S1, the NA8005 offers high-quality music reproduction for today's demanding yet price-conscious audiophile. The unit has an Ethernet port to make connections with a home network so you can access thousands of Internet radio stations and the popular music streaming service Spotify Connect as well as Apple's Airplay to stream iTunes music. DLNA 1.5 compatibility provides easy access to local file libraries such as Network Attached Storage devices (NAS) and playback includes WAV, WMA, MP3, MPEG-4 AAC, FLAC and ALAC, as well 192kHz/24-bits and DSD 2.8MHz and 5.6MHz files. Front and rear panel USB inputs expand the flexibility. High Current audiophile DAC with an accurate dual system clock ensures low jitter.
06 / 16 / 14
It saddens us to report that longtime audio professional Tom Nousaine has passed away at the age of 69. While Tom was a skeptic concerning various facets of 'being an audiophile', he was very technically savvy and well spoken. Thomas Nousaine was born in Minnesota in October of 1944 and grew up there and in Eaton Rapids, MI. He earned a BS and MBA from MSU and served in Vietnam. After retiring from Ameritech, he was an audio engineer. Tom Nousaine was Contributing Technical Editor of Sound & Vision magazine and held a similar position with Professional Audio Review. In the past 25 years his work has appeared in Audio, Sound & Image, Audio/Video International, The Audio Critic, Car Stereo Review, Mobile Entertainment, Road Gear, The $ensible Sound, and Stereo Review. Tom specialized in loudspeaker measurement, listening evaluation and business communications. He was also Chief Operating Officer for Listening Technology, Inc., which conducts expert 3rd party autosound listening evaluations for automotive OEMs and their tier one suppliers. Tom Nousaine was a past Audio Engineering Society Regional Vice President and past Chairman of the AES Chicago Section. Tom founded the Prairie State Audio Construction Society, the Society for Depreciation Professionals and was a long time member of the Southeastern Michigan Woofer and Tweeter Marching Society. Tom is survived by his children John Nousaine and Katrina Mann. You can read articles by Tom Nousaine at this link.
Bassocontinuo Audio Systems' new Revolution Line: Aeon is the culmination of their experience in equipment rack design and engineering over many years. Aeon is based on clear physics concepts and on serious data. To quote the company, "Our secret was to observe the market and try to improve it by introducing a philosophy and a way of seeing things from a different perspective. The customer that approaches us thinks the same way that we do. He wants the best, he wants it before others and what belongs to him represents his way of being, is a mirror of himself." Since Bassocontinuo Audio Systems beginning they have chosen materials, finishing and shapes while also studying design and the packaging. With harmonious shapes and performances without compromises, their stand's carbon fiber main structure (CFRP Endoskeleton and highly cushioning techno gel, on which float their LHPH shelves, is a mix of innovation and skillful choice of materials. The design is tested with anti-seismic methodologies and certified thanks to cutting-edge devices that detect any weak points to aid in final development. Carbon fiber is an anisotropic material -- it reacts differently to the different forces that stress it -- that is used in the aerospace and automotive industry for its characteristics of high stiffness and lightweight. Made of a Bidirectional carbon and glass fiber sandwich structure reinforced with structural resins, theirvery light main frame are able to hold upwards of 140 times its weight. Each shelf section has a mono directional carbon fiber shell measuring 1mm thick and a special polyurethane foam with overlapping epoxy resin builds out supporting ribs. The result is claimed to be a perfect dispersion of residual vibrations in the form of heat, a very high resistance to compression and to static load and an optimum force distribution. There are four techno gel holders on each shelf that allow the movement of the shelf in three directions and reduce direct vibrations generated by sound pressure.
Music Industry News 10 Years Ago

Sennheiser has opened a website featuring free music from emerging musical artists. The Sennheiser TrueSound Lounge has emerging artists like Sugarcult and Jody Whitesides free for the listening, plus quick-witted video shorts from various commercial filmmakers and producers. There are also Headphone and Heritage rooms that feature Sennheiser's products and history.
06 / 14 / 14
Right on the heels of DEG's decision concerning high-rez music (see yesterday's industry news below), we interview David Chesky of HDtracks and save 15% off Dr. Chesky's UHDD recording! Enjoy the Music.TV's interview with David Chesky, who is a music composer and the co-founder of HDtracks. Enjoy the Music.TV, hosted by Steven R. Rochlin, brings David Chesky to the forefront as we discuss high resolution music and the many variables it takes to make a successful recording. David Chesky is a world renowned musician, composer and entrepreneur. We discuss what specifications are true high resolution prerecorded music. We also talk about his revolutionary company HDtracks, which is the leading online site to purchase high resolution music from many leading bands both past and present. We also talk about binaural recordings and Chesky Records dummy head / minimal microphone techniques to achieve the very best sound quality for their original recordings. As always, in the end what really matters is that you... enjoy the music! You can see our entire video interview with David in 1080 high resolution video plus we save you 15% off Dr. Chesky's UHDD recording at this link.
06 / 13 / 14
The numbers are in and the recent HIGH END event in Munich Germany had excellent growth! After the 33rd HIGH END exhibition in a row, one thing is clear: Munich is unsurpassed as the world's most important location for high-quality consumer electronics with this leading public exhibition says the organization. There were 452 exhibitors from 40 countries, which is a growth of +25%! Trade visitors attendance was up 3% whilst an impressive 17,855 visitors is a 10% gain over their 2013 event. "Despite major growth, high-quality music reproduction remains the focus of the exhibition. A significant increase of exhibitors and exhibition space made this year's HIGH END 2014 into the biggest show of its kind. A total of 452 exhibitors with approximately 900 brands attended this exhibition and their presence is an impressive testament to the role modern consumer electronics plays in the daily life of our society and is therefore met with great interest by all ages. Visitors flocked to the Munich MOC. The exhibition delighted roughly 18,000 visitors and proved to be a first-rate crowd puller yet again. Even well before the opening of the exhibition, huge crowds gathered in the foyers of the trade center every day and happily talked shop until they were admitted" says the HIGH END's press release. Of note is that the HIGH END feels that in addition to the classic analog faction for turntable, tape, etc, multimedia networking was a particular focus. The exhibition attractions were wireless sound systems, control via apps, multi-media centers, audiophile hi-fi solutions for the car, music download portals, streaming systems, docking stations for mobile devices, etc. The recent surge at this event wit stylish headphones and portable audio is also noteworthy. You can see Enjoy the Music.com's exclusive HIGH END 2014 show report at this link.
The Digital Entertainment Group (DEG), an organization that provides a bridge from content providers and device makers to help evolve distribution of content through education and marketing, has finally agreed on exactly what is, and is not, a high-resolution audio file. DEG says that "lossless audio that is capable of reproducing the full range of sound from recordings that have been mastered from better than CD-quality music sources." DEG wants to ensure consumers know what they are buying and a way to define high-resolution music from lossy MP3. DEG says that the music needs to be from a PCM master source that is 20-bit/48kHz or higher or from an analog master source then mastered to higher than CD specifications. The problem is that they are also including a CD master source of 16-bit/44.1kHz that has been upsampled to higher resolution. Of course DSD/DSF master source are part of the high resolution specification. DEG worked with the Consumer Electronics Association (CEA), the Recording Academy's Producers & Engineers Wing (RIAA), Sony Music Entertainment, Universal Music Group, and Warner Music Group. Of note is that they still have no logo, as proposed over a year ago by Enjoy the Music.com's Editor and Creative Director Steven R. Rochlin. You can read Steven's article on this topic from his Memo To The Industry published over a year ago. Steven R. Rochlin says, "It deeply saddens me to see the high-end audio industry lose an opportunity to create and form proper logos and to properly define what is true high resolution audio. The DEG should not include upsampled music from a CD or 16-bit/44.1kHz source. The industry has lost the opportunity to earn millions of dollars via logo licensing, since high-end audio generally relies upon the latest technology in high resolution music and high-end audio equipment." Below are the new specifications:
MQ-A: From an analog master source.
MQ-C: From a CD master source (44.1kHz/16-bit) in which legacy CD masters are employed as source material and upsampled.
MQ-P: From a PCM master source that is 48kHz/20-bit or higher.
MQ-D: From a DSD/DSF master source.
The Boston Audo Society will have a meeting discussing human hearing on Sunday, June 15 at 3pm at the Microsoft NERD Center, 1 Memorial Dr., Cambridge, MA 02142. The meeting will be within their Abigail Adams and Crispus Attucks Rooms on the 1st Floor, with the gust speaker being Dr. Alicia M. Quesnel, MA Eye and Ear and Michael Ravicz. The topic will be "The Hearing Mechanism, How It Works". Dr. Quesnel will make a presentation on our hearing mechanism. When sound reaches the ear, it is transformed to electrical signals, which are extensively processed by hearing centers of the brain. This processing determines what we hear. While members of the BAS are informed about sound, as airborne musical waves, we are starting from a very limited knowledge of what happens once it is captured at the ear. This presentation will describe how hearing works; topics such as the neural representations of perceived loudness, pitch, repetition rate, and the segregation of our auditory environment into distinct objects or streams. Dr. Quesnel will be accompanied by her co-speaker Michael Ravicz. His basic research focuses on the ear's transfer function: the velocity and sound pressure near the tympanic membrane to the middle ear; it's power transmission efficiency; and the ratio of sound power entering the cochlea and middle ear. The presentation will include some discussion of the surgical management of hearing loss.
06 / 12 / 14
Nordost has launched two versions of their new iKable, the LS Blue Heaven and the Heimdall 2 ($214 and $460 respectively). Both the LS Blue Heaven and Heimdall 2 iKables are constructed from four silver plated, solid-core 24 AWG OFC conductors and employ Nordost's innovative precision FEP extrusion technology. This process is claimed to greatly reduce the dielectric properties in the cables in order to increase signal speed and accuracy in signal transfer. Nordost's Heimdall 2 takes this a step forward and uses Nordost's proprietary Dual Mono-Filament technology, which suspends the conductors in a virtual air-dielectric that decreases the resistance and signal loss to a great extent. Both the LS Blue Heaven and the Heimdall 2 iKables are fitted with gold plated, full metal jacket shell connectors which are available in the following terminations: 3.5mm stereo mini to 3.5mm stereo mini, 3.5mm stereo mini to 2x XLR and 3.5mm stereo mini to 2x RCA.
Newform Research's Super Module ($3285) is the successor to their classic R645 and combines everything the company has learned over the past 30 years. This new model is said to have outstanding soundstaging, transparency and dynamics, plus a very black background. The Super Modules can be used with a subwoofer crossover in the range of 45Hz to 65Hz. The Super Module uses four heavy duty Peerless 5.25" Peerless woofers for extreme midbass speed and the Oval 45 Ribbon. The formed sidewall cabinet sits on a stand that also supports the Ribbon, yet is designed to eliminate floor coupling and reflection. The stand is offered in various heights and its feet are available in different lengths for more flexible placement. New grills are available and, for the first time, can be made with custom images to fit any décor. Overall dimensions are 62" x 13.5" x 10" (HxDxW) and the typical base is 20" x 30" (WxD). Each channel weighs 115 lbs, has a frequency response from 42 Hz to 20 kHz and has a sensitivity of 91dB/W/m.
06 / 11 / 14
Marantz's new NR1605 ($699) super-slim network AV surround sound receiver is designed for space-conscious home entertainment enthusiasts. Marantz's NR1605 has built-in Wi-Fi, Bluetooth, USB, 9 channels of 100W amplification, Audyssey Multi-EQ room calibration and can playback 24-bit/192kHz and DSD music files. Marantz's NR1605 comes with advanced network capabilities including built-in AirPlay technology while Bluetooth capability allows for integration of Android smart devices. DLNA standard allows for streaming music from a local storage device (NAS). Supported audio formats include Apple Lossless and FLAC HD 24-bit/192kHz plus bitstream DSD. It also has built-in decoders for Dolby True HD and DTS-HD Master Audio. There are eight HDMI inputs to handle a multitude of digital video sources. Setup is very easy via an advanced Graphical User Interface (GUI), Setup Assistant, and Audyssey MultEQ room calibration. Marantz's NR1605 supports 4k Ultra HD video, 3D pass-through and features video upscaling technology to 1080p and 4k.
Bocchino Technologies new Mariner series is a specialized high-end IEC chassis socket that is now available as the Mariner10 10/16 Amp and Mariner20 16/20 Amp. As perhaps the most solid fitting chassis socket ever produced, the unique design of the Mariner sockets utilizes offset single element tongs made from 99.99% pure copper. They are electroplated with over 11 microns of fine silver with a veneer of platinum. Other top electroplates are also available upon request. Mounting Polymer is UHMW/PE, which is second only to Teflon in dielectric properties. The Mariner IEC sockets enable wire cores up to 3 AWG and are only available to OEMs. Bocchino Technologies says the mating of any power plug into the Mariner10 and Mariner20 is the firmest in the industry. Internally, the Mariner10 and Mariner20 are both 75mm x 95mm x 60mm with external measurements of 9mm x 95mm x 48mm (DxWxH). The UHMW/PE material is optimal up 180o Fahrenheit, though a version with PEEK is good for up to 450oF or the Celazole version for 950oF.
06 / 10 / 14
Bright Star Audio has announced their new IsoRock Z Series anti-vibration platforms in two sizes for the Zesto Audio components and new Extra Large size IsoNode anti-vibration feet ($599, $799 and $49.99 respectively). The Bright Star Audio IsoRock Z Series platforms are custom designed for the Zesto Audio components and are offered in two sizes. Constructed with advanced technology from our Reference Series, there are multiple layers of high density polymers, multi density fiberboard, polymer adhesives, non resonant primer and anti resonance topcoat that all rest on select grade IsoNode anti vibration feet. The IsoRock Z Series platforms aim to provide exceptional vibration control for the already excellent Zesto Audio Andros PS1, Leto Preamp and BIA-120 amplifier. Bright Star Audio's IsoRock Z 1.2 platform measures 17" x 12" x 2.5" and the larger IsoRock Z 2.2 platform is 17" x 20" x 2.5". Of course the IsoRock Z Series platforms can also be used with any other manufacturer's products. Bright Star Audio's IsoNodes now come in Extra Large size and can hold components up to 60 lbs. per set of four. IsoNode anti-vibration feet are easy to use and a very affordable way tweak a component. Made from carefully selected dense yet forgiving proprietary polymer compound, you simply peel off the adhesive backing, place the IsoNode feet on the bottom of your DVD player, speakers, subwoofer or other component. Bright Star Audio's IsoNode works to eliminate unwanted vibrations from interfering with a components performance.
A Long Overdue Editorial
Life has been so busy that, sadly, many things have been unsaid.
Article By Steven R. Rochlin
To say that life here has been busy over the past two years would be an understatement of epic proportions! Part of the reason for this delayed editorial, or 'Senseless Ramblings' as I call it, is that there simply was no time to write it before June 1. In addition, there were subjects discussed during T.H.E. Show 2014 in Newport Beach that helped me gather my feelings on a variety of long overdue subject matter. Thus the variety of discussions between myself and others at T.H.E. Show helped me to solidify my feelings and thoughts you are about to read below. Some are well-known within the industry yet may have been unsaid in cyberprint. Hopefully this article covers some of those topics. (read more)
Music Industry News 10 Years Ago

Microsoft has announced the beta version of their Windows Media Player 10. New features include a new visual design for improved ease of use and faster access to top Player tasks. This allows for users to accomplish "everyday digital media tasks all in one convenient place and to take advantage of the powerful capabilities of the Player while browsing the library." Unlike other media players, Microsoft's version allows users a choice of many online services, called "Digital Media Mall," including download, rent, or stream music and video from MusicNow and Napster (to name two of many). Many portable devices are supported by the upcoming Microsoft Windows Media Player 10 with new Portable Media Center devices that will be available later this year. Naturally the new Media Player supports lossless compression codecs and ensures that your purchased copyrighted music is secure.
06 / 09 / 14
HDtracks, founded in 2008 by three-time Grammy nominee, record producer and musician David Chesky plus his brother Norman, has released the much-anticipated remastered Led Zeppelin albums. Newly remastered reissues by the band include the deluxe edition of Led Zeppelin, Led Zeppelin II and Led Zeppelin III from Atlantic Records, with new live versions of songs, alternate takes and much more. HDtracks has also released remastered albums from rock legends Echo and the Bunnymen Meteorites, as well as new and remastered releases from Camper Van Beethoven El Camino Real, Meshell Ndeeocello Comet, Come To Me), plus downloads from Creedence Clearwater Revival, Faces and Soundgarden. All HDtracks releases are available via DRM-free CD and DVD-Audio quality downloads at the highest possible bit/sampling rates. As more companies release products with high-resolution playback capabilities, HDtracks says they will continue to expand their collection of HD Audio quality music.
Magico's tenth anniversary is being highlighted by the company with the limited edition release of their 'M Project' that pays homage to everything Magico has built over the last ten years. With production limited to 50 pairs, the M Project is aimed at being the cornerstone for the company's most discerning customers. Their three-way, five-driver floorstanding loudspeaker borrows from the familiar motifs of Magico's Q series. The M Project sports a newly designed curved shape, which minimizes internal resonances and enables using a minimal amount of damping. Magico further optimized their signature front baffle contour to incorporate edgefree top and bottom plates, integrating a new enclosure comprising of an aluminum skeleton topology, their signature acoustically optimized front plate, and carbon fiber sides. The M Project features a new tweeter that uses an advanced diamond-coated beryllium diaphragm with optimized geometry. The dome size has been increased from 26mm to 28mm and a new motor system featuring a new acoustically improved back chamber result in low distortion. Both bass and midrange drivers employ innovative techniques that provide superior potential to control cone geometry in multiple dimensions in order to achieve optimal behavior in each driver's frequency range. The 6" midrange driver has a 55mm voice coil coupled to a new Magico Nano-Tec cone. It utilizes an underhung neodymium base motor system using an extra-large magnet and a top stabilizing magnet to achieve a stabilized magnetic field of 1.7 Tesla in a 15mm air gap. Magico's new 10" driver uses a new Magico Nano-Tec cone and new magnet system with half an inch of linear movement to produce clean and accurate low frequencies. Sensitivity is 91dB/W/m, impedance is 4 Ohms and frequency response is from 20 Hz to 50 kHz. Dimensions are 56" x 23" x 15" (HxDxW) and each unit weighs 400 lbs.
06 / 06 / 14
The Wi-Fi Alliance is the worldwide network of companies that brings you Wi-Fi since 1999. Today, Wi-Fi is in 25 percent of homes around the world, and about two billion Wi-Fi devices were sold in 2013. Approximately 600 Wi-Fi Alliance member companies from dozens of countries take part in this organization driving new technologies and applications and certifying thousands of Wi-Fi products each year. WiGig Certified is coming in 2015 and will employ 60 GHz technology. The advantages of the 60 GHz frequency band is that it will deliver multi-gigabit speeds, low latency, and security-protected connectivity between nearby devices. Popular use cases for WiGig include cable replacement for popular I/O and display extensions, wireless docking between devices like laptops and tablet, instant sync and backup and simultaneous streaming of multiple, ultra-high definition audio and 4K/Ultra HD videos. The forthcoming WiGig Certified program will ensure devices provide a great user experience, the latest security protections, and multi-vendor interoperability. WiGig aims to provide data transfer rates of up to 7 Gbit/s, which is nearly 50 times faster than the highest 802.11n rate.
Audio technology provider Dirac just announced the unveiling of Dirac Unison, an advanced sound optimization technology for automotive applications as well as high performance audio and home theater systems. Beyond the boundaries of traditional digital room correction and passive room treatment, Dirac Unison unites the output of the speakers using precise measurements to create an active acoustic treatment of the listening space. The technology jointly optimizes the loudspeakers and features a newly-developed bass management that is automatically matched to the room and the speakers. With Dirac Unison, the loudspeakers and listening space act cohesively rather than as individual elements that interfere with each other. "We have witnessed a recent surge in interest for advanced technologies focused on the natural and accurate reproduction of sound," explained Dirac CEO Dr. Mathias Johansson. "It is exciting for us to add Dirac Unison to our portfolio of technologies, further enabling our licensees in their quest to satisfy consumer demand for superb sound." The Volvo Car Group is the first licensee to use Dirac Unison, making the technology available in the all-new Volvo XC90 with the Bowers & Wilkins audio system. Dirac Unison co-optimizes the loudspeakers in frequency, time and space for excellent bass integration and clarity, and enables recreation of individual acoustic environments from certain performance venues. With the touch of a button, occupants can be immersed in the acoustic likeness of Gothenburg Concert Hall, located nearby to Volvo's headquarters and acclaimed by many artists as one of the world's best concert halls.
06 / 05 / 14
Eryk S Concept's new Red King Premium integrated vacuum tube amplifier (€3700) builds on the success of their standard Red King (reviewd here) with a premium finish of white and piano ebony plus optimized dual power supplies. The Red King Premium has completely separated right and left channels for excellent stereo separation and imaging. New Bluetooth 4.0 technology is standard and provides lossless streaming of your music from any Bluetooth compatible device. The power transformers are double shielded to minimize hum. The visually stunning main wood boards are 20mm thick and covered in high gloss on both sides. Internal circuitry is executed with point-to-point wiring and the unit also employs PCB and SMD methods. Premium parts include Wima, Nichicon and Dale to name a few. The Eryk S Concept Red King Premium stereo integrated vacuum tube amplifier produces 12 Watts per channel in PSE ultra-linear mode. You also get a remote control that handles power, source selection, volume and mute.
Cary Audio is now shipping their SL-100 dual mono solid-state preamplifier ($1995) that combines the desirable attributes of low noise, low distortion and ease of use. The all solid-state design ensures carefree maintenance and the company says that it "delivers a very smooth tonal balance not unlike tubes". Features of the Cary Audio SL-100 includes XLR balanced input and output as well as multiple RCA single ended inputs and outputs. A full function remote control powers the SL-100 on/off, switches sources, controls volume, balance, and mute. The SL-100 has a brightness control for the front panel display that has four settings including 'off'. The display also shows current settings and volume levels during use. The SL-100 utilizes dual power supplies and dual mono circuitry and offers outstanding musical reproduction. Controller connections include 3.5mm jack for IR input, 3.5mm jack for trigger out and RS 232 full remote configuration interface. Weight is 22 lbs, dimensions are 4.5" x 17" x 13" (HxWxD) and it consumers 50 Watts of power.
06 / 04 / 14
Purist Audio Design Founder and audio engineer Jim Aud, with over 25 years if experience in the craft, firmly believes in the true marriage of art and fine engineering. Their cables take after the Luminist art movement, a movement which emphasized depth and the beauty of the natural landscape and natural light. Following this lead is Purist Audio Design's special Luminist series that now has reengineered core wire to allow a more flexible design. They have improved the metallurgy of the wire across all lines plus provide new spade banana design to allow for easy change from spade or banana connector. The company now uses an improved triple cryomag process too. Their new RCA connectors are made from beryllium copper with silver, then gold plated. Further improvements include a new Ferox 13, named because they polish it 13 times. Each polish pulls the silicon molecules closer together. Their Luminist cables possess superior RMF, EMF, EMI noise reduction, and enhanced reduction in vibration. Pictured here is their True CAT 7 technology with high quality cable and connectors that supports speeds of up to 100GB/s to ensure a very clean signal.
PENDULUMIC STANCE S1 studio-quality wireless headphones ($199) provide CD-quality wireless sound utilizing Bluetooth 4.0 with aptX plus they have a powerful built-in PENDULUMIC amplifier. Other features include mobile answer/talk/volume capabilities, wired playback via traditional audio cables, self-adjusting 'ForgettableFit' comfort and an abundant 30 hours of wireless playback on one battery charge vi standard USB. Their InstantOn is an exclusive industry-first with built-in AAA-battery port, which enables instantly-available backup power that eliminates waiting on lengthy recharges. Driver diameter is 40 mm and it produces a frequency response from 15Hz to 22kHz (10Hz to 24kHz with aptX enhancement). Impedance is 32 Ohms, wireless operating range is up to 50 feet and the headphones weight 8oz (220g) without cables or accessories. The headphones come with a USB charging cable, standard headphone audio cable, adapters, headphone case and user manual.
06 / 03 / 14
Enjoy the Music.com just posted Hi-Fi+'s June edition filled with many great equipment and music reviews plus think pieces. This issue includes equipment reviews of the Usher Be20 DMD Dancer speakers, Electrocompaniet ECM 2 media server, Devialet 240/250 integrated amplifier/DAC, iFi Nano iCAN and Nano iDSD, Conrad-Johnson MF2550SE amplifier, REL S/3 subwoofer, Quad ESL 2812 electrostatic loudspeaker and many more! In his editorial, Alan Sircom says "The British Heart Foundation (BHF) Furniture & Electrical stores are urgently appealing to audio enthusiasts to donate any of their unused technology; including hi-fi separates, loudspeakers, integrated systems, MP3 players, tablets, and headphones to their local store. These can be resold and gain a new life with a new owner, providing valuable funds for the fight for every heartbeat at the same time." See the June issue of Hi-Fi+ by clicking here.
Enjoy the Music.com just posted The Absolute Sound's June edition filled with many great equipment and music reviews plus think pieces. This issue includes a special feature titled How to Set Up a Cartridge plus equipment reviews including the Funk Firm Flamenca turntable, Acoustic Signature Wow XL turntable, Ortofon Red/Black Quintet phono cartridges, Acoustic Zen Absolute Copper interconnect, Wireworld Platinum Eclipse Series 7 cable and interconnect, MartinLogan Montis speaker, JL Audio e110 subwoofer. In his editorial, Robert Harley says "High-resolution digital audio is rapidly approaching a tipping point. No longer a niche format for audiophiles, high-res is poised to become a mainstream alternative to MP3 and CD-quality audio. As I noted in my editorial in Issue 238, the major hardware manufacturers, music labels, and the Consumer Electronics Association (CEA) have joined forces to educate the public about the more compelling listening experience that higher-resolution offers.
Music Industry News 10 Years Ago

The prestigious Grammy organization have announced musician Carlos Santana will be honored as Latin Recording Academy Person Of The Year. Santana will receive the honor on Aug. 30, 2004, at a star-studded tribute dinner and concert in Los Angeles. A portion of the proceeds will benefit the MusiCares Foundation. Enjoy the Music.com is the only audiophile publication that are proud members of the Grammy organization and are also supporters of MusiCares Foundation. It brings us joy to see true talent such as Santana receive this award. MusiCares provides critical assistance for music people in times of need -- including financial, medical and personal emergencies. "The Latin Recording Academy honors Carlos Santana as an extraordinary human being, musician and activist who has made a global impact on music and culture," said Gabriel Abaroa, President of the Latin Recording Academy. "His exceptional talent, expansive body of music, social activism, honesty and wisdom are the qualities that make Santana the epitome and embodiment of the Latin Recording Academy Person Of The Year. By recognizing Santana, the Latin Grammy community honors a man who has shown the rare ability to wear his remarkable talent with humility. ¡Viva Carlos Santana!"
06 / 02 / 14
It is now official public knowledge that Apple is acquiring Beats Electronics for cool $3 billion. The final transaction will be done during Q4 2014. Apple is investing $2.6 billion in on-hand cash and the remaining $400 million will be paid in equity. As for the brand Beats, it will remain as a marketing stronghold. On a personal note, now that the deal is done Editor and Creative Director of Enjoy the Music.com Steven R. Rochlin hopes to write an editorial giving some further insights to the inner workings of the deal. For those attending T.H.E. Show this weekend, Steve R. Rochlin will gladly discuss Apple acquiring Beats during the Meet The Editors conference on Saturday from 12pm to 1pm. For those unfamiliar, Beats is led by co-founder and CEO Jimmy Iovine and co-founded by Dr. Dre. Formally established in 2008, Beats Electronics comprises the Beats by Dr. Dre family of premium consumer headphones, earphones, and speakers as well as patented Beats Audio software technology and streaming music subscription service Beats Music.
06 / 01 / 14
Enjoy the Music.com's June Review Magazine features our exclusive High End 2014 Munich show report, this weekend's T.H.E. Show Newport Beach event plus a world premiere review of the Sonus faber Ex3ma speakers, Astell&Kern AK240, Sophia Electric Magic 126S-03 dual mono integrated amplifier, M2Tech Marley headphone amplifier and more!
CONTEST: Remember to friend us on Facebook and enter our contest for your chance to win an Audioengine D-3 24-bit USB DAC!

Viewpoint
On Past Greatness
Article By Roger Skoff
Contest
Win Audioengine's Impressive D3 24-bit USB DAC!
Audioengine's superb compact USB DAC with headphone amplifier.
Show Report
T.H.E. Show Newport Beach 2014 Report
Our extensive The Home Entertainment Show Report.
Coverage By Steven R. Rochlin
High End 2014 Show Report
Our exclusive coverage of the Munich show!
Report By Steven R. Rochlin
Lifestyle & Design
Consumer Physics SCiO Pocket Molecular Sensor
Scan materials and get instant analysis.
Article By Steven R. Rochlin
Gulfstream G650ER Private Jet
Efficient use of time as you go further, and faster, to reach your destination.
Article By Steven R. Rochlin
WindPax Turbine Power
Eco-friendly portable power generated by the wind.
Article By Steven R. Rochlin
Superior Audio
Astell&Kern AK240 Portable Media Player
Perhaps the world's best PMP for home and portable use.
Review By Steven R. Rochlin
World Premiere
Sonus faber Ex3ma Loudspeakers
Another milestone for the this Italian high-end speaker company.
Review By Matej Isak
Audiophile Equipment Reviews
Dana Cable's Braided Onyx Speaker Cables
Impressive style, technology, sound, and value.
Review By A. Colin Flood
Sophia Electric Magic 126S-03 Dual Mono Stereo Integrated Amplifier
Magic is in the air!
Review By Anthony Nicosia
North American Premiere!
M2Tech Marley Headphone Amplifier
A top-flight, relatively compact, very stylish headphone amp.
Review By Tom Lyle
Music Reviews
Classical Music
Zuill Bailey tackles Britten cello masterpieces.
Review By Joe Milicia
See the June Review Magazine by clicking here.
05 / 30 to 06 / 01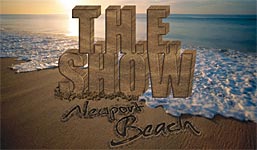 The Home Entertainment Show Newport Beach (T.H.E Show) 2014 marks the fourth year of this informative, fun, and relaxing southern California event. Taking place from May 30th through June 1st at the Hilton Hotel and Atrium Hotel Orange County Airport on MacArthur Blvd., T.H.E. Show Newport Beach 2014 high-end audio event featured hundreds of manufacturers from around the world! T.H.E. Show Newport Beach will showcase state-of-the-art digital audio systems, top-quality headphones and PMP units, ultra-rare tube amplifiers, large floorstanding speakers, small wireless speakers, headphones, rare vinyl records and so much more! The Atrium Hotel courtyard offers nearly continuous live entertainment during the day — poolside will be the place to be. In the evening there is DJ entertainment at the Poolside Bar. Show attendees benefited from a variety of educational seminars on timely audio/video topics moderated by manufacturers and editors.



Come join Enjoy the Music.com's fun and informative Facebook, Twitter and Pinterest pages. We feature great music, fun photos, and up to the minute updates plus so much more for you to enjoy We just added our YouTube channel.
---
For previous high-end audio industry news click here.