December 2012


Great Audiophile Gifts For 2012
Gift ideas to give your audiophile for the 2012 holiday season
Plus a few words about my new worldwide accessible cloud storage network/NAS system!
Article By Steven R. Rochlin
Click here to e-mail reviewer
Since 2005 Enjoy the Music.com has provided audiophiles a way of giving hints to their loved ones of what they wanted for the holiday season (see 2010 here, 2008 here, 2007 here, 2006 here and 2005 here) . Feel free to print out this article and/or our previous five, circling the items you want. Then simply give you list to those who want to you what you'd like to get this holiday season. Gift-giving season is upon us and we here at Enjoy the Music.com want to help make your wife/husband/life partner/friend's job easier by providing you an easy way to place hints concerning what you most desire. Enjoy the Music.com is proud to present our sixth Great Audiophile Gift suggestions. In addition i'll also show you what my personal holiday gifts were, which are all hidden underneath the cover in this photo. HINT: In the past three weeks i have completely redone the entire network with state-of-the-art wireless gigabit router, 16 port gigabit switch and mega-huge 12TB of storage NAS system!
As many of you have seen recently within the Enjoy the Music.com Industry News page, according to the Associated Press, figures show that online sales increased greatly on Thanksgiving Day while on Cyber Monday 2012 preliminary sales figures show an increase of 28.4% according to IBM Benchmark (reaching $1.5B) year over year. This makes it the biggest online shopping day of the year according to comScore, which started tracking online shoppers since 2001. For the record, virtually the entire wireless/NAS network was ordered online and delivered two days later to my front door. Online shopping rocks!
As for Enjoy the Music.com's Great Audiophile Gift 2012 Awards, most items below are new to our gift list, yet there are a few repeats since they always make great audiophile gifts. And now i present to you Enjoy the Music.com's 2012 Great Audiophile Gift suggestions!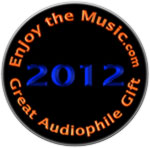 The Spin-Clean Record Washing System ($80) appears for the second time within our list as it gets records cleaned far better than those done by hand. The Spin-Clean is easy to use, fun to watch work and even comes with cloths that are quite useful for removing the last bit of moisture. How easy is it? Counting the extra spins on the cleaning step and two cleaning/drying cycles, I can clean an LP in just over three minutes. 3:06 to be exact -- and I was not rushing. This is a great product that every vinyl lover without a record cleaning system must get to truly hear the best from their collection. Enjoy the Music.com has reviewed this product, which you can see at this link.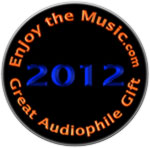 Do i really need to tell you about the VPI Traveler turntable? i mean, this is perhaps the hottest holiday gift for a budding audiophile seeking to delve deeper into becoming an analog junkie. It is wonderful that a portion of all Travelers sold will go towards the fight against Pancreatic Cancer and to support the Girl Scouts of America. Of course what matters is how great this turntable delivers to goods, and every reviewer of the VPI Traveler and guys like me who have heard it at shows agree.... awesome! It is also the only entry level high-end audio turntable that is made in America. You get an ultra-low friction Sapphire Gimbaled bearing assembly, 10" tonearm, spring loaded sapphire Gimbaled bearings, aluminum platter damped with stainless steel and more. This unassuming $1300 turntable has only been out a short while yet has already earned awards! Ok, so $1300 is not dirt cheap, but vinyl deserves certain minimums and the VPI Traveler is a great starting point for quality vinyl replay. Get it now while the gettings good!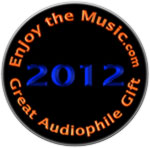 Audioengine, now well-established with audiophiles, really offers amazing value for the dollar and i personally use their speakers in my bathroom and bedroom systems. Specifically, the A5+ powered mated with their S8 powered subwoofer ($400 per pair and $350 each respectively) make for one heck of a system for the money! Ok, so you might not need a powered subwoofer with 250 watts and 8" driver since the A5+ speaker's 5" Kevlar woofer does produce good bass down to 60 Hz while the 20mm silk dome tweeter produces smooth and extended highs. Modern music has deep bass and so in my bathroom an S8 is mandatory. This system sings and makes my fiancé and i dance and smile. You can see my review of the first generation A5 powered speakers at this link. A word of advice, if you do use the A5+ and S8 together, avoid the built in crossover within the S8 and just split your source unit's analog output to feed the A5+ and S8 directly/separately. As for how it all sounds, did i mention my fiancé loves it! Me? Ok, i love it too as the system is smooth, clean and really impressive for the money. Of course having great tunes to wake you up in the morning in the bedroom with the A5s, then moving to the bathroom with the A5 and S8 combo really brightens my day. There is no substitute for starting the day off right! This system would also be great in a working garage, home library and other places you desire a small, quality system that is all-day listenable hour after music loving hour.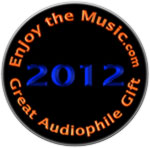 Audioquest's DragonFly USB DAC earns top marks in its category as it uses design and engineering from Gordon Rankin of USB DACs fame and of course is asynchronous for the best USB has to offer. Just plug the unit in your computer's USB port and it handles everything from MP3 to 24-bit/192kHz. The DragonFly has variable output via an analog volume control for the best sound quality and can directly drive an amplifier or set of headphones. There is a fixed output for those who want to control volume output in another way (high-end audio preamplifier, stepped attenuator, etc). There are a pair of clocks for native resolution at 44.1, 48, 88.2 and 96 kHz. By using a 24-bit ESS Sabre chip, the Audioquest Dragonfly's asynchronous USB capabilities ensure low timing errors/jitter for high-end audio sound quality. Audioquest's DragonFly's analog circuits are direct-coupled from the ESS converter's output, thus avoiding sonically degrading components in the signal path. If you are looking for a USB DAC, the Audioquest DragonFly is definitely a top contender and may be perfect on your gift list for this holiday season.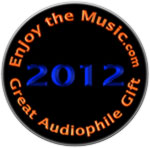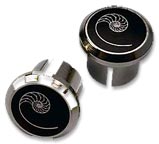 Once again appearing on our list are the Cardas RCA Signature Series Caps ($60 for set of 12) that cover unused female RCA connectors to eliminate EMI and RF noise absorption. They also protect from dust and corrosion. Also available are XLR Signature Series, BNC Signature Series and S-Video Signature Series Caps that fit over unused XLR connectors to eliminate EMI and RF noise absorption and feature the Signature Series Nautilus logo. Users have noticed a quieter noisefloor plus they keep dust and dirt out of your RCA jacks. Call it a dual benefit for your system for only $60!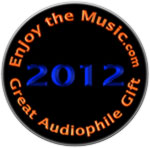 Dynamat Extreme: That's Dynamat, not dynamite! Always appearing on my personal list, and for good reason, is the Dynamat 10425 18" x 32" x 0.067" thick self-adhesive sound deadener with Xtreme wedge pack for only $30! You can either cover the entire chassis top to stop it from ringing (making sure to leave the air vents still operational) or to deaden shelving. Another use is using Dynamat on the speaker's driver baskets, inside the speaker cabinet, turntable plinth... and so many other uses! Enjoy the Music.com's Rick Becker found a very unique use for Dynamat in his review (click here for review). Bottom line, Dynamat is great for eliminating unwanted resonances in so many ways that for a mere $30 it is a steal!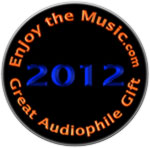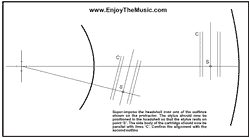 They say the best things in life are free... and who are we to argue? If your audiophile loves music on vinyl, they need to have a special tool to ensure their cartridge is properly aligned. In the past decade or so we have gladly given away tens of thousands of high quality printed cartridge alignment tools! We will not attempt to count the perhaps hundreds of thousands of vinyl lovers who have downloaded our file to print for themselves or used our special Excel program to design their own alignment tool. If you want to give more free tools to your audiophile, Enjoy the Music.com also provides downloadable strobe discs to ensure proper turntable speed! get you free vinyl alignment and speed check tools for free by clicking here.
Network And NAS System -- My Dream Holiday Gift!
Every year it is the same thing, no one knows what to get me for the holidays or the pricing/specifications are such that no one dares to buy it for me! As a man who generally has, well, everything he desires, what was i to do but to purchase an entire new Network and NAS system for my humble abode. Like any obsessive compulsive, it took me weeks to narrow my hardware choices, re-verify some things, double check this and that.... you know the drill.
And then those lovely boxes arrived, but only after checking FedEx tracking online a few times in the morning and opening the front door every now and then to see if they dropped it off without ringing the doorbell. Ahhh yes, look at all those boxes! Life is good! We audio and gadget freaks know the feeling of many new boxes just begging to be opened! Then upon opening each one, that glorious aroma of new electronics is ever so seductive. The scent of new circuit board, freshly painted metal, and just a small hint of solder. Oh baby yeah, that's the gooood stuff! My heart is literally racing right now just thinking of it! Am i one sick puppy or what?!?!? C'mon, admit it, you know about that enticing scent! Come to think about it, why hasn't an audiophile company released a men's fragrance that smells like New Electronics? Hmmm, maybe i need to stop keeping new electronics boxes in my office as obviously they are impairing my judgment! LOL
And now a few items from the new Enjoy the Music.com completely revamped Gigabit network with 12TB NAS system. Note that all items were purchased online from Amazon, etc, so none of these are manufacturer reviews samples. i did the research, debated hardware configurations and this is what resulted. Am not saying this is the ultimate or 'best system in the world', yet for the money this puppy can make digital files sing through CAT6 Ethernet cables, fly through the air via Wi-Fi at breakneck speeds plus offer complete cloud services. Why trust some third party with your data or pay for limited bandwidth or file storage when you can command over 12TB at your fingertips worldwide!
The system, starting from top left, is the Synology DS412+ NAS unit with the nice bright blue light and four green ones. Inside the NAS are four Western Digital Red 3TB NAS hard drives (SATA III, 64 MB cache) and these are specifically made for NAS users. The standing tall single green light is an old Maxtor 300 GB USB2 hard drive. On the top shelf at the rear right is the Netgear 16 port ProSafe Gigabit Ethernet switch GS116NA. The lower shelf holds my very large silver APC S15 power filter/batter backup UPS unit. On top of it sits the new Netgear AC 1750 a/b/n/ac Gigabit model R6300 wireless router with 802.11ac for up to 450+1300 Mbps wireless speed. Then of course a normal Motorola Surfboard modem on the lower shelf's rear right. Everything that can be hardwired in is using brand new CAT6 of course.
Here is my audiophile and computer geek thoughts as will not bother trying to review each unit per se, as there are far higher qualified experts in the field who can delve deeper than i on this highly flexible and diverse system.
The first thing you want to know is does it work? Yes it does! How fast is it? Damn fast and 80 Mbs transfer rate on average on up is easy. Am only using one of the two Ethernet ports on the Synology DS412+ NAS unit, so am only using half of its true capabilities. Of course using both Ethernet ports would double this figure. The Netgear R6300 Wi-Fi router is perhaps the strongest, most potent Wi-Fi unit i have ever used. The signal is incredibly solid anywhere in my modest home and outside too. My new Nexus 10 32GB tablet is locked in at 144 Mbs Wi-Fi connection. The iPad 3 has only a 65 Mbs connection and Galaxy Note II has 72 Mbs according to my live monitoring app. Keep in mind these are basic, non-tweaked wireless speeds. Simply plug 'n' play, set 'n' forget... yet do plan on tweaking things next week.
In use she truly is am amazing system and yes every unit, other than the PnP Netgear switch, has an app. There is an app for the Netgear router plus of course HTTPS access, another app for Synology DS412+ and HTTPS access too. Also have two apps for various network administration, cloud storage handling, DLNA, etc. Technically, within my home are two cloud storage networks per se, but really do not want to confuse you readers to exact system configurations as basically one cloud is 100% public access (the Maxtor connected to the R6300) while the Synology 12TB NAS is secured. The advantage of this entire system, besides the obvious blindingly fast (for today) speeds and capabilities, is that large FLAC and WAV files are child's play. Again, average transfer speeds, without any real system tweaking is 80 Mbs. If i really want more speed from the NAS, hooking up the second Ethernet naturally doubles rear/write access speeds. Another benefit is that anywhere in the world i can access files securely (upload/download), transfer them to a public cloud for everyone to download/access, setup guest services for wireless users, setup a guest cloud, etc anywhere in the world. Imagine your own cloud with no bandwidth limitations and with a massive 12TB of home-based cloud storage that should at least store a few of your favorite uncompressed musical recordings. Please note that the small 300 GB Maxtor hooked to the R6300 is a 'public' cloud, though anything from a 1GB thumbdrive to 500 GB SSD for that audiophile purity can be used; or a normal spinning 4TB external drive would also work.
The GUI of the Synology is easy to use, yet you can choose to go very granular for those IT guys like me who like to tweak. The R6300 Wi-Fi router also has an easy to use GUI and offers a wide array of choices and settings, with the ports seen below.
Could type more, yet am sure you get the idea here. Did quite a bit of research and my only gripes are the Netgear switch as may go full Enterprise and the R6300 is amazing, but there are some minor quirks that i hope get fixed during the next firmware update (typical birthing/growing pains). Am looking forward to trying the 802.11ac for up to 1300 Mbps wireless speed built into the R6300 once that becomes a true industry standard. Naturally all audio/video 'critical' streaming devices are wired via CAT6 cable. Also note the system has been here only three weeks and have not had time to fully tweak it, so am sure there are ways to wrestle more speed and capability when time permits. Of course if you have any hints or tips let me know, as all help is always appreciated.
And that rounds out Enjoy the Music.com's Great Audiophile Gift 2012 ideas and a description of the new network and NAS system. Hopefully you have found something that will bring your audiophile joy this holiday season... and all year long. There is something within our above list to please virtually every audiophile no matter what their preference or budget. We here at Enjoy the Music.com wish you and yours a very happy holiday season and a prosperous 2013. Of course in the end what really matters to me is that we all....
Enjoy the Music ("It's the Most Wonderful Time of the Year" with a few writer's embellishments),

Steven R. Rochlin
"It's the most wonderful time of the year
With the vinyl and NAS drive music a-singing and everyone telling you
"Be of good cheer"
It's the most wonderful time of the year.

It's the hap - happiest season of all
With those holiday greetings and music-filled joyous meetings
When friends come to call,
It's the hap - happiest season of all.

There'll be music for playin' and audiophiles grinnin'
Streaming digital tunes for a-playing
Be caroling out in the snow.
There'll be happy tweaking stories and tales of the glories
Of holidays long, long ago.

It's the most wonderful time of the year.
There'll be tapping-toeing, and hearts will be glowing
When your fave music is playing near.
It's the most wonderful time of the year."