High-End Audio / Hi-Res Audio (HRA) Audiophile Industry News
---



Stay informed by joining our e-Newsletter list plus it enters you into our great contests too! Get social with Enjoy the Music.com at Facebook and Twitter. Videos are available on our YouTube channel plus we have an excellent RSS feed.
02 / 28 / 17
London Symphony Orchestra's Dolby Atmos Classical Music Release

Claiming to be one of the world's first Dolby Atmos classical music title, Adès: Asyla, Tevot & Polaris will be released on 3rd of March via digital music services. London Symphony Orchestra's live concerts (LSO Live) is their own record label and uses the latest technology to capture the orchestra's most exciting performances. Launched in 1999 with the aim of reaching new audiences for classical music as well as dedicated listeners, it was the first of the new breed of artist-owned labels which have helped revitalize the market for classical music. Acclaimed composer, conductor and pianist Thomas Adès has outgrown his status as wunderkind of the British classical scene to become one of the most imposing figures in contemporary music. For his LSO Live debut he conducts Asyla, Tevot & Polaris, alongside the miniature Brahms. Described by the composer as 'a trilogy of sorts', this is the first time these seminal works have been presented together on one album, offering a unique chance to trace the development of this visionary artist. This major release is also one of the first in the classical genre to utilize Dolby Atmos technology, which vividly captures the unique atmosphere of Adès's music. Dolby Atmos enhances the classical music experience with breathtaking, moving audio that flows all around you, even overhead. Classical music fans will feel as if they have been transported into the middle of the Barbican Hall. "Thomas Adès is a visionary in the contemporary music scene and we're proud to be collaborating with the London Symphony Orchestra," said Javier Foncillas, Vice President of Commercial Partnerships, Europe, Dolby Laboratories. "Dolby Atmos delivers an immersive experience that brings music to life and makes the listener feel as if they are sitting in the middle of the conductor's orchestra." This album also includes Brahms, sung here by Australian baritone Samuel Dale Johnson. It is an 'anti-homage' to the German, inspired by the cold logic of his music and taking his compositional compulsions to extreme conclusions.
02 / 27 / 17
Cirrus Logic CS43130 MasterHIFI 32-bit/384kHz And DSD DAC

Cirrus Logic's new MasterHIFI Audio DAC aims to deliver recording studio audio quality to mobile and professional audio devices. "With demand growing worldwide for high-fidelity music content and playback through mobile devices, Cirrus Logic (NASDAQ: CRUS) has introduced the low power CS43130 MasterHIFI digital-to-analog converter (DAC) with headphone amplifier" says the company's press release. "The CS43130 DAC features a unique Non-Oversampling (NOS) emulation mode – believed by many audiophiles to contribute to the emotion of audio by providing a similar feeling as valve amplifiers or vinyl records – offering listeners a natural, euphonic sound missing from modern consumer products." This new chip employs 512 individual DACs per channel in an analog/digital filter array to deliver Cirrus Logic's top performing DAC. "With a THD + N of -108 dB and dynamic range of 130dB, the CS43130 has been designed from the ground up to focus on both superior hi-fi audio playback and ultra low-power consumption. The Cirrus Logic CS43130 consumes 23 milliWatts of power – four times less than other industry mobile hi-fi DACs – which helps to maximize battery life. The CS43130 supports up to 32-bit, 384kHz sample rate audio playback, ensuring the best possible listening experience." There is support for Hi-Res Audio formats including Direct Stream Digital (DSD), DSD DoP (DSD over PCM), and up to DSD128. A proprietary DSD processor handles switching between DSD and PCM audio streams, while matching the analog audio output level. An NOS emulation mode offers "natural CD-player sound missing from modern-day DAC design" according to Cirrus Logic. Advanced hi-fi filters allow OEMs to tune their own signature sound.

The Art Of Listening – A Music Documentary
The Art of Listening is a documentary film about the journey music takes to reach a listener's ear, from the intent of an instrument maker and composer, to the producers and engineers who capture and preserve an artist's voice. This journey is narrated by intimate conversations with artists, engineers and producers about the philosophy of their work and the intent behind each musical note they create. You can watch The Art Of Listening at this link.
02 / 24 / 17
Human Hearing: Scientists Are Growing Sound-Sensing Cells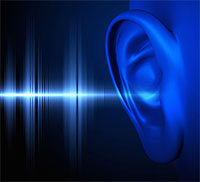 It has been reported by Live Science that "Scientists have coaxed sound-sensing cells in the ear, called 'hair cells,' to grow from stem cells. This technique, if perfected with human cells, could help halt or reverse the most common form of hearing loss, according to a new study. These delicate hair cells can be damaged by excessive noise, ear infections, certain medicines or the natural process of aging. Human hair cells do not naturally regenerate; so as they die, hearing declines. More than 20 million Americans have significant hearing loss resulting from the death or injury of these sensory hair cells, accounting for about 90 percent of hearing loss in the United States, according to the Centers for Disease Control and Prevention. In the new study, scientists at Harvard University and the Massachusetts Institute of Technology reported that they isolated stem cells from a mouse ear, discovered how to get them to multiply in a laboratory setting, and then converted them into hair cells. Their previous efforts, in 2013, produced only 200 hair cells. With a new technique, however, the research team has increased this number to 11,500 hair cells that were grown from one mouse ear.... Hair cells grow in bundles in the inner ear, and are so named because they look like hairs. Many hair cells within the ear are involved in balance, not hearing. But in the cochlea, the hearing organ deep in the ear canal, there are two kinds of specialized hair cells: outer hair cells, which amplify pitch and enable humans to discern subtle differences in sound; and inner hair cells, which convert sound into electrical signals sent to the brain. Humans have two cochleae (one in each ear), and each has only about 16,000 hair cells.... The new research was done by a team led by Albert Edge, director of the Tillotson Cell Biology Unit at the Massachusetts Eye and Ear Infirmary and professor of otolaryngology at Harvard Medical School in Boston."
02 / 23 / 17
The Chord Company Launches New Range Of Sarum T Audiophile Cables

Benefiting from The Chord Company's proprietary Taylon insulation, which to date has been the preserve of its flagship ChordMusic range, their new Sarum T range of cables builds on the success of the acclaimed Sarum Super ARAY range. Sarum T cables bring Taylon the benefits of The Chord Company's proprietary dielectric to a new, more accessible price level. Previous generations of Sarum Super ARAY cables have featured a PTFE dielectric. According to The Chord Company, "Taylon is a revolutionary insulation material unique to The Chord Company. It originates from the most demanding military applications where highly advanced communication cables, both in space and on the ground, must offer predictable performance, regardless of environmental conditions. Taylon is phase-stable at typical room temperatures and its implementation within audio cables preserves the critical timing information within music." Sarum T also benefits from The Chord Company's Super ARAY mechanical optimization, factory terminations and hand-made construction. Existing Sarum customers can upgrade to the new Sarum T standard with a factory rebuild service, costing around 40% of Sarum T's sale price (excludes speaker cables). Custom lengths can be made to order. Price, configurations and availability is as follows:
Sarum T Analogue (interconnects): RCA, XLR and DIN from £2,100 p/m
Sarum T Digital (interconnects): S/PDIF, AES/EBU and BNC from £2,100 p/m
Sarum T Speaker Cable: Bananas and spades from £1,800 (for a 1.5m pair)
Sarum T Power Cable: Schuko, UK, US, 16A and 20A from £1,900 p/m
02 / 22 / 17
Bryston BDP-3 New 32-bit/384kHz And DSD Digital Music Player

Bryston has announced the introduction of the BDP-3 digital music player ($3495), the company's reference quality entertainment hub capable of reading virtually all digital file formats and resolutions including DSD 128 and high-resolution PCM up to 32-bit/384kHz files. BDP-3 users can connect to digital music libraries stored on external drives such as NAS or USB to access a nearly limitless archive of digital content, enjoy their favorite Internet radio stations as well as lossless TIDAL streaming. The BDP-3 offers several critical enhancements over previous Bryston models, such as a fast and powerful Intel processor along with 8GB of RAM. Bryston's BDP-3 boasts three USB 3.0 ports and five USB 2.0 ports on two separate USB buses, which Bryston says this configuration "dramatically improving disk performance when using USB 3.0 attached drives, while also making the new player compatible with more digital to analog converter (DAC) options than ever before, including those platforms using the Streamlength protocol". Users will enjoy the benefits of Bryston's proprietary, Integrated Audio Device (IAD) in place of traditional third party sound cards. Jitter specs are so low, they are barely detectable by even the most sophisticated measurement devices. And yes, Bryston's BDP-3 is 'Roon Ready'.
Audio Hardware Sales Up 28% Says Futuresource Consulting

According to Futuresource Consulting, "Audio hardware continues to outpace the wider CE sector, with global Q4 sales growing 28% year-on-year to $10.2 billion, according to new data from Futuresource Consulting's quarterly audio tracking service. Smartphone uptake and the popularity of music streaming services continue to drive market growth, but this is being boosted by Amazon's Echo and Dot launching into more countries, the US launch of Google Home and widespread consumer adoption of wireless headphones.... The Futuresource audio tracking service also maps out vendor share. In the wireless speaker category, Amazon moved up from fifth position during Q1-Q3 2016 to become the number two brand in Q4 2016 for units shipped worldwide. The wireless speaker segment remains highly concentrated, with a few top audio brands accounting for nearly half of all unit sales. Despite strong overall performance from the sector, many sub-categories are beginning to shrink or slow down rapidly, placing some vendors in a precarious position. Hi-fi systems, loudspeakers, separates and soundbars are all among the losers in 2016, although audio growth elsewhere is eclipsing this downturn."
02 / 21 / 17

Flashback: The Complete Guide to High-End Audio
Fifth Edition by Robert Harley
An excellent reference book for a newbie and seasoned reviewer.
Review By Heather Baird And Steven R. Rochlin
02 / 20 / 17
Channel Islands Audio PEQ-1 MKII MM/MC Phono Stage Preamplifier

Channel Islands Audio announcement of their long-awaited PEQ-1 MKII MM/MC phono stage preamplifier ($995) brings high-end audio sound to music lovers. The PEQ-1 is a versatile design said to offer outstanding performance with a wide variety of phono cartridge types. This new dual-mono design is aimed at music lovers seeking the utmost life-like performance from their vinyl collection. "Dynamic and detailed, yet smooth and rich, with soundstage and imaging to create realism rarely heard" says Channel Islands Audio. Key features include ultra-low noise, harmonic and intermodulation distortion (THD/IMD). A dual-mono design ensures very low channel crosstalk. By employing a heavy steel faraday cage around the internal circuitry, there's a high resistance to electromagnetic and radio frequency interference. For changing cartridge settings, rear panel DIP switches make it for convenient and easy to configure and adjustment. Channel Islands Audio PEQ-1 MKII MM/MC phono stage preamplifier comes with a five year warranty and is handcrafted within the USA.
02 / 17 / 17
Pro-Ject's Limited Edition The Beatles 1964 Vinyl Record Player

With only 2500 pieces worldwide, Pro-Ject's new The Beatles 1964 record player (€650) will surely please fans of the fab four. "We are thrilled to announce that we will produce together six special edition turntables which will feature the greatest band of all time." With their just-announced The Beatles 1964 turntable, Pro-Ject once again brings music to enthusiasts worldwide. Pro-Ject previously released their limited edition George Harrison record player and are now showing the world their second limited edition turntable. Pro-Ject says that this new turntable "features copies of original tickets and brochures from their legendary touring between 1962 and 1966 during which they captured the world's acclaim! The fab four have held 166 concerts in 15 different countries and 90 individual cities in only four years." Since this is a special version of Pro-Ject's Debut Carbon Esprit SB, it features high quality audiophile components such as an Ortofon 2M Red cartridge, an acrylic platter, a carbon tone-arm, a top notch MDF chassis, and built-in electronic speed control for easier switching between playback speeds. Of note is that Apple Corps Ltd. and Universal Music Group have released a new release that captures the joyous exuberance of the band's three sold-out concerts at Los Angeles' Hollywood Bowl in 1964 and 1965 on 180 gram heavy weight vinyl.
02 / 16 / 17
Universal Music Group Will Encode Their Music In MQA Format

Universal Music Group (UMG) has entered into a new agreement with MQA (Master Quality Authenticated), which will see the major's extensive catalog encoded with the tech company's hi-res audio technology. This new announcement is only a few weeks after Jay Z's streaming platform Tidal launched High-Res Audio streaming files encoded in MQA. The press releases says that, "The move highlights Universal's commitment to making its artists' music available to streaming subscribers in high-resolution audio quality. It also follows the recent cross-industry marketing campaign Stream The Studio, launched at the 2017 CES (Consumer Electronics Show) in Las Vegas, spearheaded by The DEG (Digital Entertainment Group), to raise awareness of the advantages of hi-res audio streaming." CEO of MQA, Mike Jbara, said "We're very pleased to be working with Universal Music to achieve our goal of moving studio-quality sound into the mainstream. Universal's timeless catalogue and impressive artist roster will fuel music streaming services worldwide and enable the premium listening experience for all music fans." EVP of digital strategy at Universal Music Group added, "The promise of hi-res audio streaming is becoming a reality, with one service already in the market and several more committed to launching this year. With MQA, we are working with a partner whose technology is among the best solutions for streaming Hi-Res Audio, and one that doesn't ask music fans to compromise on sound quality for convenience. We're looking forward to working with Mike and his team at MQA to make our industry-leading roster of artists and recordings available to music fans in the highest quality possible."

Flashback: 24-bit/192kHz Hi-Res Audio Via DVD-Audio
DVD-Audio conference and disc format information.
Article By Chris Boylan
02 / 15 / 17
Audio By Van Alstine Introduces Their DVA 4/2 Power Amplifier

The new Audio by Van Alstine DVA 4/2 ($3399) is the company's newest addition to their DVA amplifier line. This flexible solid-state power amplifier can be used as a stereo amplifier delivering 450 Watts per channel or as a four channel amplifier delivering 125 Watts per channel. In stereo mode, it will drive any pair of speakers while the four channel mode is perfect for driving multiple speakers in a home theater system or a two-channel system with both channels being bi-amplified. Best of all, the amp can be changed from four to two channel mode by simply pressing a switch. Audio by Van Alstine's DVA 4/2 amplifier employs advanced solid-state design using actively regulated MOSFET outputs. Their output regulation technology is said to "let the circuit components work their best to deliver the clearest sound you are likely to hear anywhere" according to the company. Audio by Van Alstine's DVA 4/2 comes with a three year warranty.
Industry News 10 Years Ago
Steve Jobs Of Apple Asks To Open Digital Rights Management (DRM)

Steve Jobs of Apple fame, makers of the incredibly popular iPod device, has published a letter on the company's website asking the music industry to "open the digital rights management (DRM) system that Apple uses to protect its music against theft, so that music purchased from iTunes can be played on digital devices purchased from other companies, and protected music purchased from other online music stores can play on iPods." While Apple's iTunes currently offer users to play their DRM protected music on up to five computers and on an unlimited number of iPods, Steve Jobs' concern is that when, not if, the DRM is hacked that iTunes will have to patch their entire online music service or they may find that content owners will remove their content due to hacked DRM concerns. Recently, Norwegian regulators feel that the DRM scheme makes Apple's iTunes Store illegal and there has been speculation that Jobs' letter was in some ways a response to this recent decision. As pointed within Job's letter, "Music purchased from Microsoft's Zune store will only play on Zune players; music purchased from Sony's Connect store will only play on Sony's players; and music purchased from Apple's iTunes store will only play on iPods. This is the current state of affairs in the industry, and customers are being well served with a continuing stream of innovative products and a wide variety of choices." And while Job's letter also mentions an alternative for Apple to license the FairPlay DRM technology as used in the iTunes store, this would "involve disclosing some of its secrets to many people in many companies, and history tells us that inevitably these secrets will leak. The Internet has made such leaks far more damaging, since a single leak can be spread worldwide in less than a minute." said Jobs. The Recording Industry Association of America (RIAA), the trade group that represents the U.S. recording industry, released a statement concerning Steve Jobs' recent letter and said "Apple's offer to license FairPlay to other technology companies is a welcome breakthrough and would be a real victory for fans, artists and labels. There have been many services seeking a license to the Apple DRM. This would enable the interoperability that we have been urging for a very long time." Of interesting note is that there may already be a crack for the Apple FairPlay DMR for those who do not already hold a license key and this letter may be a precursor before it goes public. Steve Jobs admits that "DRMs have not worked, and may never work, to halt music piracy. Though the big four music companies require that all their music sold online be protected with DRMs, these same music companies continue to sell billions of CDs a year which contain completely unprotected music. That's right! No DRM system was ever developed for the CD (that was not user-defeatable), so all the music distributed on CDs can be easily uploaded to the Internet, then (illegally) downloaded and played on any computer or player... Much of the concern over DRM systems has arisen in European countries. Perhaps those unhappy with the current situation should redirect their energies towards persuading the music companies to sell their music DRM-free. For Europeans, two and a half of the big four music companies are located right in their backyard. The largest, Universal, is 100 percent owned by Vivendi, a French company. EMI is a British company, and Sony BMG is 50 percent owned by Bertelsmann, a German company. Convincing them to license their music to Apple and others DRM-free will create a truly interoperable music marketplace. Apple will embrace this wholeheartedly." Perhaps Steve Jobs has some clout as over 90 million iPods and 2 billion songs from the iTunes store have been sold to date while the music industry is currently selling over 90 percent of their music DRM-free on physical formats (CD, HD DVD, etc.).
02 / 13 / 17
Grammy Charitable Auction On eBay To Benefit MusiCares And Schools

Grammy Charity Online Auctions — in celebration of the 59th Annual Grammy Awards — will offer more than 100 exclusive items, including an exclusive VIP experience, autographed memorabilia, and official signed Grammy merchandise. The lots are available for bid in three cycles now through Feb. 23 via. Featured items include tickets, meet & greet and sound check passes to a future Andy Grammer show plus signed merchandise VIP experiences at Coachella and Stagecoach. This is also your first opportunity to bid on tickets to the 60th Annual Grammy Awards in 2018. Items up for auction include guitars autographed by Kenny Chesney, DNCE, Bruno Mars, Paul Simon, Chris Stapleton, Panic! At The Disco's Brendon Urie, and more. There'a also music memorabilia autographed by Adele, Justin Bieber, Ariana Grande, Halsey, Rick Rubin, Linda Ronstadt, Troye Sivan, and many more. Proceeds from Grammy Charity Online Auctions provide essential support for the Grammy Foundation and MusiCares. Under the banner of Grammy in the Schools, the Grammy Foundation produces a range of distinct education programs across the country throughout the year that serve high school students and their schools, including Grammy Camp, Career Day, Camp Jazz Session, and Signature Schools. In addition, the Grammy Foundation and The Recording Academy have partnered to present an annual Music Educator Award to recognize the significant role of teachers in shaping their students' musical experiences. The Grammy Foundation also offers preservation and advancement initiatives, fosters dialogue about compelling issues facing the music industry, supports projects that increase the understanding of music and its role in society, and raises public awareness about the urgent need to preserve our nation's recorded sound legacy. MusiCares ensures music people have a place to turn in times of financial, medical and personal need by providing programs and services, including emergency financial assistance, educational workshops, flu shots, hearing tests, and medical/dental screenings. The MusiCares MAP Fund allows access to addiction recovery treatment and sober living resources for members of the music community. The Safe Harbor Room program, weekly addiction support groups and the MusiCares Sober Touring Network provide ongoing recovery support.
02 / 10 / 17

CanJam NYC 2017 Show Report
A victory for audiophiles!
Show Report By Dave Hanson
02 / 09 / 17
Classé Sigma SSP MkII Dolby Atmos, DTS:X And Upgraded HDMI

The slim and elegant Classé Sigma SSP ($6000) has been made even better by the addition of new audio DSP and HDMI hardware. The eight-channel Sigma SSP MkII supports Dolby and DTS 3D audio formats when configured as a 5.1.2 channel system and passes 4K UHD video at 60Hz with HDCP 2.2. A powerful new dual DSP module featuring a Texas Instruments 456 MHz DA830, a dual core floating-point audio processor with ARM9 and an audio-specific DA810 32-/64-bit floating point DSP provides the needed processing power to accurately decode the latest 3D audio formats and perform the many post-processing capabilities that set the Classé Sigma SSP MkII apart. An upgraded HDMI board adds HDMI 2.0 features like pass through of UHD video (4K @ 60Hz) and HDCP 2.2 compatibility for the best performance and added convenience when connecting to UHD sources and displays. Original version Sigma SSPs may be upgraded ($1000) to the new standard by installing a comprehensive hardware upgrade and updating the firmware.
02 / 08 / 17
Bowers & Wilkins DB1D, DB2D And DB3D Powered Subwoofers

The new Bowers & Wilkins DB Series contain three subwoofers, the DB1D, DB2D and DB3D ($4500, $3500 and $2500 respectively), designed to deliver incredibly powerful, tight and agile bass. They are the most powerful active subwoofers Bowers & Wilkins has ever produced and feature the Aerofoil cone bass drivers used in flagship 800 Series Diamond. Comprising the flagship DB1D, mid-sized DB2D and compact DB3D, the range follows in the footsteps of their DB-1, yet incorporates new digital technology and materials advances from the award-winning 800 Series Diamond loudspeakers that includes Aerofoil cones. All three models include substantial amplification. Bowers & Wilkins' DB1D subwoofer features 2000 Watts of amplification plus dual-opposed drive units and very rigid cabinets. Aerofoil cones are light, ultra-stiff transducers that resist bending and flexing far longer than conventional cones. All three DB Series subwoofers deploy two bass cones arranged in an opposed, balanced configuration. Using this array greatly reduces cabinet vibration and ensures a cleaner, more precise sound. The result: fantastic, coloration-free bass. An all-new digital pre-amplifier enables the DB Series subwoofers to delivered sound at optimum levels. Unique Bowers & Wilkins developed DSP such as Dynamic EQ and Room EQ ensure precision performance in every space. Bowers & Wilkins' DB Series is simple to configure thanks to a dedicated mobile App. The App includes positioning guides, set-up and troubleshooting and can be used to provide control over both output and audio preset modes. The App is available for iOS and Android devices and no separate microphone kit required.
02 / 06 / 17
Press Release
Audiophile Industry Applauds Enjoy the Music.com's CES 2017 Coverage

Enjoy the Music.com, in partnership with sister site Enjoy the Music.TV, receives an abundance of applause from the high-end audio industry for our Press Center and live streaming coverage of CES 2017. Our fourth annual CES live broadcast showcased many professionals who enthusiastically educated our global audience about their products within the audiophile community. All video segments are now available for on-demand viewing to our worldwide audience. In addition to live broadcast video highlights, we're once again at the forefront with the industry's only dedicated Press Center for CES 2017. Enjoy the Music.com's CES 2017 videos feature the best and brightest high-end audio experts, designers and engineers. We know it can be challenging to find information about the latest and greatest technology breakthroughs, so we help educate and inform consumers about the many possibilities available today within the marketplace. By shining a light on a wide variety of exquisite audio gear and timely topics, we're working in concert with industry leaders to bring music lovers the most up-to-date information concerning the best in home audio. As the only audiophile site providing longstanding relationships with many of the best print publications, we also featured editor of Hi-Fi+ magazine Alan Sircom with his brilliant CES 2017 overview. See the complete press release at this link.
Amphion Argon7LS Two-Way Floorstanding Loudspeaker

Amphion's new Argon7LS floorstanding loudspeaker (starting at €2250) is part of their Argon family of high-end home audio speakers. The newcomer will replace the Argon7L model, incorporating the passive radiator design which is already present in Argon3S and Argon3LS. Amphion says that the "passive radiator eliminates the known problems associated with reflex cabinets, where the correct signal is always followed by an unwanted tail. The new Argon7LS design creates a more natural energy transfer, providing the listener with an improved physical connection to the music, even on lower listening levels." As with all Amphion loudspeakers, their Argon7LS floorstander uses the company's signature approach to crossover design. The crossover is placed at 1600 Hz, which is located outside the most sensitive human hearing range, allowing the use of the tweeter in that area, where our hearing is most perceptive. This way the speakers perform more like a point-sources where the tweeter is housed in the moving waveguide. This design aid in producing an even dispersion to produce a room-wide sweet spot. Amphion's U/D/D, Uniformly Directive Diffusion, creates even dispersion and thus minimizes the anomalies caused by wall, floor and ceiling reflections. Amphion's new Argon7LS floorstanding loudspeaker two-way passive radiator design mates a 1" titanium tweeter with a pair of 6.5" aluminum midrange/bass drivers. Impedance is 4 Ohms and sensitivity of 91dB/W/m. Overall frequency response is from 28Hz to 30kHz (+/-3dB). Recommended amplification power is from 15 to 150 Watts, cabinet dimensions are 1160 x 191 x 305 mm (HxWxD) and each one weighs 30 kgs. Basic finishes include standard white, full white, and black, with real wood veneer being walnut. Custom cabinet finishes are available upon request at added cost.
02 / 04 / 17
Hi-Fi+ February Issue Features CES 2017 And Gear Reviews

Enjoy the Music.com has just posted the February 2017 issue of Hi-Fi+ magazine. This issue features Hegel Music Systems RÖST, Boulder 865, Lavardin Model ISX, Roksan BLAK, Burmester 099, Cyrus One, PS Audio BHK 250, Onix DNA-50, Westone W80, Avantgarde Zero, Systemdek 3D, Markaudio-SOTA Tozi, AFI Flat, Clearer Audio Silver-Line Optimus Reference 75, and Moon Audio Black Dragon Premium. Within his editorial, Alan Sircom says "We arrive at CES each year armed with notepads and cameras, in the hope of finding those exciting new products. This year it was harder than most because those outside the audio industry were festooned with randomly interactive products that may or (probably) may not be the Next Big Thing, but for those in the audiophile community the big news was not something that comes with a photo opportunity. As the show commenced, one of the hundreds of emails every hour that hit our respective in-boxes was the news that high resolution music streaming company TIDAL was to begin providing its service in the new MQA format. Aside from photographing a screen-shot, or maybe a glowing LED on a MQA-ready converter, there isn't much to illustrate this. But it might just be the most important news of the year." See what's within this issue of Hi-Fi+ magazine at this link.
Industry News 10 Years Ago
Gracenote Launches New Data Management And Delivery Method

Gracenote, a leader in embedded technology including data services for digital entertainment, announced a new data management and delivery method within its service that resolves the decade-long struggle by classical music fans to view accurate, complete and consistent classical music information on digital devices. Gracenote worked closely with the classical music community to create this new standard, which has been endorsed by classical music experts, music labels, and several prestigious orchestras. Gracenotes Classical Music Initiative (CMI) interfaces with most of the popular music management applications and devices designed primarily for use with pop music genres such as R&B, Rock and Country. This is usually the three-line displays that typically only show Album Title, Track Title and Recording Artist information when a song is played. Because classical music is more intricate than other genres, Gracenote feels it is essential to display the Composer name in addition to Recording Artist when organizing classical music collections. Additionally, the Recording Artist is not typically just a single name, but is comprised of several independent parties, including the Conductor, Ensemble, and Soloist. Likewise, Track Title is not just the name of a song, but typically incorporates unique Work, Movement, and in some cases, Catalog Number elements. The Gracenote Classical Music Initiative has received support and endorsements from classical artists, experts, critics, and customers including symphonies such as the San Francisco Symphony, London Symphony Orchestra, New Zealand Symphony Orchestra, and Milwaukee Symphony Orchestra; music labels Naxos and Harmonia-Mundi; and top classical music scholars and authors.
02 / 03 / 17
Roon Music Software Updates To 1.3 And Adds Many Great Features

Popular music software Roon has finally delivered their massive update. Roon version 1.3 "marks a major step forward in Roon's ability to understand your music, and present your library as tightly knit web of composers and compositions, performers and performances -- artists and their work, and their influences, and their stories... We wanted Roon's handling of your files to improve, whether this was about how you import your collection or your iTunes playlists, or about how you export music from Roon to take with you on the go." With Room version 1.3 you can now tag Albums, Tracks, Artists, Composers, and Compositions, Playlists, and even other tags. Like Playlists, Tags can be assigned to different user profiles within the app, so each member of your household can have their own stuff. Roon 1.3 introduces a re-designed playlist browser, and a brand-new spreadsheet-style playlist screen, with selectable columns, sorting, and filtering support, as well as a tool for locating duplicate tracks within a playlist. The new Tracks view has resizable customizable columns, horizontal and vertical scrolling, individual filtering by column, and the ability to view tracks by Path. After over a year of development work, Roon is taking their first step into the exciting world of DSP. Roon 1.3 supports configurable sample-rate conversion including upsampling and DSD output support. A beautiful (but more importantly, accurate) parametric equalizer, a crossfeed implementation for headphone listening, support for convolution filters, tools for managing clipping and compensating for speaker positioning, and more. See all the new features within Roon 1.3 at this link.
Periodic Audio Announces Their Mg, Ti And Be In-Ear Monitors

Periodic Audio, an audio products manufacturer specializing in high-performance portable audio solutions, will launch its first three models of in-ear monitors (IEM) at CanJam NYC 2017, February 4-5. The three new models are the Mg, Ti and Be in-ear monitors ($99, $199 and $299 respectively). These IEMs have been engineered using materials and processes common to far costlier products, to deliver superior levels of performance, comfort, and reliability. Periodic Audio has chosen superior metals for each model: pure beryllium for the Be model, pure titanium for the Ti, and a high-magnesium content magnesium / aluminum alloy for the Mg model. All Periodic Audio IEMs use a single wideband dynamic transducer design, which eliminates the crossover network — there are no electrical components between the amplifier and the transducer. "This innovative design is responsible for smooth, clean sound throughout the frequency range. Proper design of the transducer is essential — the sonic result in terms of clarity, coherence, and uniform sound over the full audible range is stunning," says the company. Periodic Audio has chosen polycarbonate for its bodies for that material's innate flexibility and acoustical damping properties. Each IEM uses proprietary enclosure designs with precision-ported chambers both in front of and behind each transducer. Several elements of this design are patent pending, and leverage the extensive product design background of the company's founders. To ensure a proper fit, a selection of small, medium and large tips made from various materials is included. A gold plated 1/4" jack and airplane adapters are also included as is a stylish carrying case. All models feature a low microphonic, highly flexible 1.6-meter cable made with 99.999% pure copper Litz-construction cable with precision-molded rubber strain reliefs and guides, a durable jacket of polyethylene terephthalate and 3.5mm plug of gold-plated brass. The top-line Be model has a frequency response from 12Hz to 35kHz and presents a 32 Ohm impedance. Sensitivity is 100dB @ 1 kHz, 1 mW and they weight 9.6 grams.
02 / 02 / 17
Sonus Faber Homage Tradition Amati, Serafino & Guarneri Loudspeakers

Sonus faber seeks to evoke Italian design and creativity by restyling the Homage loudspeaker collection. These new models consist of the Amati and Serafino floorstanders plus their Guarneri monitor on stand ($29,900, $21,900, and $15,900 with stand included respectively). The collection features four elements: Amati, Guarneri, Vox and the newcomer Serafino, a 3.5-way floorstanding speaker whose name is taken from the history of Italian violin-making. While their classical lute shape speaker cabinets are still central, finishes and design have been completely renewed. Sonus faber's "Stealth Ultraflex" is the evolution of the "Stealth Reflex" system, which is the external part at the back panel made from extruded Aluminum. This part aid in controlling the flow of air through the duct while also controlling its speed and in reducing any turbulence. The back is part of the Exosqueleton system complete with Dampshelves on top and bottom of the speakers. Guarneri and Serafino feature the so-called Silent Spikes, coaxial metal / elastomer / metal spikes which reinterpret the classic patented Z.V.T. (Zero Vibration Transmission) system. Sonus faber's Amati keeps the classic optimized suspension system. The transducers of the Homage Tradition collection are derived directly from Il Cremonese and have been further developed to create an exclusive and unique design. Top-line Amati Tradition floorstander is a 3.5-way design with H28 XTR-04 silk dome 28mm Arrow Point DAD tweeter that is implemented with a natural wood acoustic labyrinth rear chamber. Midrange is handled by an M15 XTR-04 150mm neodymium magnet dynamic driver. There are two W22XTR-08 220mm lightweight sandwich cone structure woofer made with high-tech syntactic foam core and two external surface skins of cellulose pulp. Sonus faber has optimized the crossover's "amplitude / phase response for optimal space / time performance." Sonus faber's new Homage Tradition collection is available in Red traditional walnut wood essence with black inlays combined with brushed black Aluminum and black leather. There's also a Wenge wood essence finish used for the first time by Sonus faber that features maple inlays with brushed aluminum in titanium finish and brown leather.
Streaming Music Nets Sony Music Entertainment $1.2 Billion In 2016

According to Music Business Worldwide, "Sony Music Entertainment generated 134.83bn Yen ($1.24bn) from streaming music in calendar 2016 – and 40.65bn Yen ($372m) in the three months to end of December alone. That means Sony's recorded music division is now earning approximately $124m every month, $31m every week, $4m every day and $167,000 every hour from the likes of Spotify and Apple Music. This quarterly streaming haul of 40.65bn Yen was up 30.3% on the 31.2bn Yen ($286m) recorded in the same period of 2015." Of note is that physical music sales still reign as the highest earner for Sony Music Entertainment with CD and vinyl sales of 137.23bn Yen ($1.26bn), which just barely beats streaming revenue by 1.8%. Sony did note in their recent financial report that the strong United States Dollar currency combined with decreased physical media sales hindered further revenue growth. Sony Music Entertainment's overall profit in Q3 2016 stood at 28.0bn Yen ($256m), which is an increase of 2.6% as compared to the same period in 2015. With the CES 2017 announcement by The DEG: Digital Entertainment Group concerning their Hi-Res Audio and Hi-Res Music 'Stream The Studio' initiative, we predict the push to boost streaming music sales will be strong during 2017.
Ramseur Records And Tiny Telephone Recording Offer Reel-To-Reel

Over the past few years, Ramseur Records has enlisted the audio services of John Vanderslice to produce and record all analog releases by Samantha Crain and Bombadil. These analog recordings were recorded directly to tape at Tiny Telephone Recording in San Francisco, CA. Vanderslice went as far as overseeing the cutting of the vinyl from the master tapes by the legendary Bernie Grundman. Now, Vanderslice will take the analog process a step further and personally duplicate reel-to-reel copies from the master tapes. These master tape copies will be duplicated in the same studio where each of the projects were recorded. Each master tape copy will use the same reel-to-reel equipment that Vanderslice used to make the master recording. The customer can request tape preference, output level, speed (15ips, 30ips) and tape size (1/4 to 1/2 inch) - making their copy personalized and tailor-made for their own reel-to-reel machine. Currently they offer Samantha Crain's 2015 recording Under Branch & Thorn & Tree and the 2017 recording You Had Me At Goodbye. Also available is Bombadil's 2017 Fences.
Hi-Fi World's March Issue Features Valves, Vinyl DACs and More

Enjoy the Music.com has just posted the March 2017 issue of Hi-Fi World! This issue features reviews of the Neat Iota Alpha loudspeakers, Audiovector loudspeakers, Cowon Plenue S digital audio player, Audio Research ARC DAC9, Quad VA-One Amplifier, Yamaha R-N402d receiver, Blue Aura V40 / PS40 Limited Edition, Black Rhodium Tempest cables, Trinity Hyperion headphones / QED USB cable, Luxman EQ-500 phonostage and more. Within his editorial, Noel Keywood says "Our March issue wasn't planned to be heavy in valves and vinyl. We aim to offer a broad cross section of content so there's something for everyone, from budget to esoteric, from deep digital like streamers to simple valve amps anyone can afford – never forgetting vinyl of course, in steady ascendancy against all the odds. But ever more intriguing products and ideas find their away into our offices, most undercover, as it were. A good example is Quad's VA-One, reviewed by Martin Pipe in this issue (p11). It's a thoroughly modern idea, a mini-amp designed to drive both loudspeakers and headphones, small enough to sit on a shelf or desk and not take over. Equipped with Bluetooth and a USB input, as well as traditional digital TosLink optical and electrical S/PDIF digital inputs, it'll work with phones, computers and portable players." See what's within this issue of Hi-Fi World at this link.
02 / 01 / 17
Enjoy the Music.com's February Review Magazine Is Now Available Online
Enjoy the Music.com's February Review Magazine features many videos and press releases plus a show report from CES 2017! We also have world premiere reviews of the impressive Dynamic Sounds Associates Pre I linestage, excellent Coincident Dynamite floorstanding speaker, and value-priced Emotiva BAS X PT-100 stereo preamplifier with DAC, phono stage and FM tuner. Other high-end audio gear reviews include the modern classic McIntosh C2600 vacuum tube stereo preamplifier with DAC and phono stage plus the ear-fi iFi Audio Pro iCAN professional headphone amplifier with linestage. Read Enjoy the Music.com's February Review Magazine at this link. As always, in the end what really matters is that you... enjoy the music!

Hi-Res Audio And Hi-Res Music Has Arrived!
Plus is CES still relevant for the high-end audio industry?
Article By Steven R. Rochlin

One Gift That Really Does Keep On Giving
Roger Skoff writes about what he hopes may be the beginning of a Renaissance.
Article By Roger Skoff

Painting, Music And The Language Of Sound Reproduction
Article By Jules Coleman

Why Is Our Industry Always Self-Destructive
Let's lobby for a new perspective.
Article By Craig Allison of Lavish Hi-Fi

CES 2017 Show Report From The Trenches
Friends, music, and tons of great gear in Las Vegas.
CES 2017 Show Report By Dwayne Carter

CES 2017 High-End Audio And Hi-Res Audio Press Center
Enjoy the Music.com's Official CES 2017 Press Center

CES 2017 Live Stream Highlight Videos
Videos From CES 2017 By Enjoy the Music.com

World Premiere Review!
Dynamic Sounds Associates Pre I Linestage
Articulate, smooth and magically engaging.
Review By Greg Weaver

McIntosh C2600 Vacuum Tube Stereo Preamplifier With DAC And Phono Stage
A newfound family heirloom. For a lifetime... and longer.
Review By Tom Lyle

World Premiere Review!
Coincident Dynamite Floorstanding Speaker
Classy styling and sophisticated sound for passionate music lovers.
Review By Rick Becker

World Premiere Review!
Emotiva BAS X PT-100 Stereo Preamplifier, DAC, Phonostage And FM Tuner
An outstanding audio bargain!
Review By Ron Nagle

ifi Audio Pro iCAN Professional Headphone Amplifier And Linestage
I think iCAN... I think iCAN!
Review By Dwayne Carter
More Articles Available Online!
See all our show reports, articles, and gear reviews within the February 2017 edition of Enjoy the Music.com's Review Magazine now available online.
---
For previous high-end audio industry news click here.