December 2019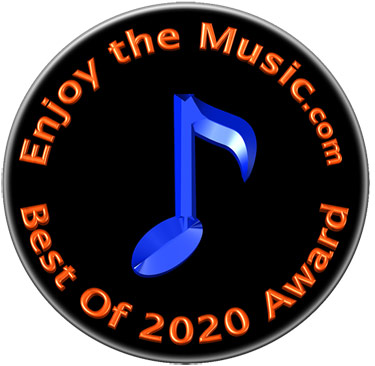 EMM Labs DV2 Integrated Digital-To-Analog Converter
A truly magical musical machine!
Review By Phil Gold
It's many years since I've owned a standalone DAC. When your CD Player is from EMM Labs it not only contains a world class DAC, but that DAC keeps improving sonically with regular free firmware updates. On top of that, EMM Labs has updated the XDS1 CD Player to V2 and now V3 with new physical components for a reasonable update charge. Without doubt today's XDS1 V3 shows remarkable improvements over the initial model I first reviewed in 2010. But this new DV2 DAC ($30,000) costs more than a new XDS1 ($25,000) even without a transport section. It is the finest DAC EMM Labs has ever made, adding a variable output, MQA support and other refinements to the otherwise similar DA2 ($25,000).
EMM Labs knows one or two things about DACs and Ed Meitner has been refining his DAC circuitry continuously for decades. He is a firm non-believer in commercial DAC chips. He rolls his own discrete circuitry and implements part of his DAC design in powerful FPGAs (Field Programmable Gate Arrays), as do his competitors. I'm going to use the same format I introduced in my 2010 review of the revolutionary XDS1 to explain how the DV2 works.
The Chassis
The box must facilitate isolation of each of the major subsystems from the others. EMM Labs' DV2, like the PRE, the TX2 CS/SACD Transport and the DA2, is built in a more substantial chassis than the XDS1. This is a precision machined aluminum chassis, to minimize vibration and it comes in choice of silver or black finish. It weighs 38 lbs. and measures 17.25" x 15.75" x 6.34" (WxDxH). The feet, which include a mechanical isolator, are machined from aluminum blocks. It has adopted soft touch controls unlike the EMM Labs PRE preamplifier where you press firmly and hear a click as you change input. Like the other components in this series, the DV2 looks the part, beautifully machined and finished, but primarily functional not decorative. If it were a Swiss watch, it would be a Jaegar-LeCoultre, not a Breguet.
The Power Supply
The power supply is the latest optimized version of EMM's proprietary switching power supply. Ed Meitner has always used switching power supplies in his digital components. He maintains that they are more efficient than linear power supplies and inject less interference on the line that can travel back to other components. Like its predecessors it has power factor correction (PFC), the superior active form of PFC rather than the more common passive form. The power supply is massively over-specified and tightly regulated so it will never be operating near full capacity. It sits in an isolated section on the left edge of the component.
The power supply is claimed to be substantially impervious to the imperfections on the input power line. It reaches 95% efficiency, contributing to the cool running of the unit. I can confirm that the unit runs cool, like the XDS1 which I am using in this review as a transport only. To achieve the desired quality, the transformers are custom wound. A high voltage rail is created from the input line, and lower voltages are derived from this high voltage line rather than directly from the input. This isolates the low voltage power feeds from phenomena present on the line. Switching frequencies are synched to the high precision audio clock, since experiments have shown that this approach minimizes jitter (timing inaccuracies). All the low voltage feeds are very tightly regulated to ensure optimal performance in the signal path. A good proportion of the cost and the performance of the DV2 and its sister components can be directly attributed to this remarkable power supply.
Digital Input Circuitry
One feature missing from the XDS1 V3 is galvanic isolation of the USB input. This has now been addressed in the DA2 and DV2 and it fully isolates the DAC from any dirt that may be passed along from the external source. Asynchronous input circuitry now supports PCM up to 24-bit/192kHz, DSD, 2xDSD, DXD (352/384 kHz), and MQA via the USB input. This is the first EMM Labs component to support MQA. I would fully expect EMM Labs to offer future upgrades to the supported input frequencies as required. On the rear of the unit you will see the standard inputs (AES/EBU XLR, two RCA S/PDIF coax, two S/PDIF TosLink optical, and USB) plus a proprietary EMM OptiLink input which can be used to interface with EMM Labs and Meitner Audio, Transports and CD/SACD players. I use this OptiLink since it can support DSD streams directly from a compatible source such as the XDS1.
The Clock
EMM Labs have continued to refine their own high speed clock module, now known as the MCLK2. Ed Meitner believes the only place for a clock is right next to the DAC, and is disdainful of those who sell outboard clocks which cannot compete with a high speed internal clock such as this, no matter how accurate it is. In this iteration, with the latest implementation of the asynchronous clocking module MFAST, EMM Labs claim that jitter is entirely eliminated. There is now general agreement that the reduction of jitter is a key to maintaining phase coherency and special integrity or the audio output and no expense has been spared here in this vital component or its power supply.
The Hi-Res Audio DAC
MDAC2 is a single bit D to A converter working at 16 times DSD (up from two times DSD in MDAC). PCM input signals are first converted to a 1 bit stream and then upconverted to this extremely high frequency before the 1 bit DAC stage performs its magic. DSD signals are also upconverted to the 16x DSD rate before D/A conversion.
In most other high end DACs, the user gets a choice of noise shaping algorithms. For example, in Esoteric's D-02 DAC, the user is offered the choice of four digital filters for PCM input signals – two short delays and two Finite Impulse Response options (plus off for no filtering). The user is asked to select between a flat frequency response with timing errors, or an accurate time aligned signal with an uneven frequency response. These options are not offered or needed in EMM Labs DACs because they use MDAT2 (Meitner Digital Audio Translator) DSP processing to examine the input signal in real time and choose the optimal method instantaneously. MDAT2 can eliminate pre-ringing and post ringing and respond almost perfectly to sudden transients. That maintains the frequency response and the timing – Bingo! MDAT2 also provides all the required upconversion for the D/A section. These technologies are not new in the DA2 and DV2, but they work faster and more accurately than ever before.
By using discrete components Ed Meitner claims to have eliminated the non-linearities that plague every mass market chip created to date. The DAC design is dual differential, fully discrete and of course, unique to EMM Labs and Meitner Audio, the more affordable branch of the family.
Variable Output – Vcontrol
This is the killer new feature that distinguishes the DV2 from the DA2. EMM Labs implements this volume control entirely in the digital domain. This means that you get the maximum possible resolution at the top of the volume range. In this case you get 24 bit resolution at the 100 mark on the volume control. At the lowest setting you still get 14 bits, which is perfectly good at such low settings. If your volume is set in the range of 50 to 60 then you are getting 18 to 19 bit resolution, which is at the peak of what leading DACs can resolve in practice today. For the best sound it pays to tailor the output to the amp/speaker combination so that at normal listening levels you are running above the 60 level. On the first samples of the DV2, EMM Labs provided a physical switch on the back panel for normal or high output (max 4 or 7 Volts) to allow you to switch the unit's sensitivity. In my case I have relatively inefficient speakers and a power amp which does not have a high gain, so I was comfortable with either switch position, but selected high output for my testing.
But recently the engineers found a better way to implement this normal / high sensitivity switch in software rather than through the mechanical switch, and they claim that this new method improves the sound. Previously the output section worked at two different voltages as you moved the switch. It wasn't really optimized for either. By moving this adjustment inside the DAC, they were able to make the gain adjustment at a different point in the circuitry, which would then run only at one voltage and could therefore be optimized for that one (higher) voltage. This change is being made for all current production units, and earlier models can be factory upgraded to the new technology without charge. So I sent the unit off for upgrade during the review period, and I will be reporting on my findings below.
Users who direct the output of the DV2 to a preamplifier should set the volume control to 100 and adjust the high / normal switch through the menu system to suit the sensitivity of the rest of their system. Adjusting the switch does not reduce the resolution available when the volume is set to max, or at any particular volume setting in fact.
Ed Meitner's Contribution
The extraordinary delicacy and realism the EMM Labs DACs are famous for have their roots in the refinements Ed Meitner and his team have brought, in eliminating jitter through the signal acquisition system (MFAST), the proprietary asynchronous clocking system (MCLK2), the signal processing system (MDAT2), the discrete dual differential D-to-A converters (MDAC2) operating in single bit at the extreme rate of 16 x DSD, and the refined analog output section. Every aspect has been worked on and improved continuously over decades, using technology developed in house and not shared with any competitor. Although Ed Meitner has a keen ear, listening to the circuits intently before bringing any change to market, he is primarily an engineer with a strong understanding of what needs to be done, and he will do it no matter the expense or time involved. He is also constantly trying to simplify the signal path and specify the tightest parts tolerance as new opportunities present themselves. Witness the change in the output level mechanism.
This process of refinement never stops. Much of it can be shared with owners through new USB uploads which change the microcode in the DAC, and these changes are offered at no charge. Less frequently the unit needs to go back to the factory for update – I have experienced this process twice in the last eight years with my XDS1. And this process may be a chargeable event. But at least you don't need to buy a new DAC when digital standards evolve, which they will over time. EMM Labs, and certain other highly respected companies are your partners for the long term. You will need to satisfy yourself on that score if you are making a serious investment.
What System Did I Play It With?
While a component of this pedigree should enable any system to sound its best, you'd be nuts to use a $30k DAC in anything but a highly resolving, low distortion wide bandwidth system. Throughout my extended time with the DV2 I fed it from the EMM Labs XDS1 Reference CD/SACD Player, used as a transport, and connected through EMM OptiLink (AT&T fiber optic), with all power and electrical cables being Nordost Valhalla 2. I also tried AES/EBU, which was indistinguishable except when playing SACD discs, which are converted to PCM unless you use OptiLink (Sony DSD rules). And I did extended listening to all sorts of high resolution files stored on my computer, using JRiver Media Center 20. While most of my listening was through the new YG Hailey 2.2, I also used the smaller YG Carmel 2 and Totem "The One" stand-mounted speakers.
Power amplification was primarily through the big Soulution 511 Stereo am, but I did try a prototype of the new Yamaha M5000 Stereo Power amp, and I logged a lot of time with the new Copland CTA408 Integrated amp. I was fortunate to have the $25,000 EMM Labs PRE on hand to see how the direct connection to a power amp compared to using a fine preamp to control volume, and also to see how much better, if at all, the new DAC is than the XDS1's fine internal DAC section.
How Does It Sound?
I'm going to have to give the DV2 the highest possible marks across the board, except maybe in the value for money category which is a hard one to call. Simply put, I cannot fault this DAC. It brings music to life in a way that defies belief. It is seamless, fully dimensional, with truly realistic sound color, extremely high resolution and an extension of the bandwidth at both extremes. The disk, file or stream you are playing is always going to be the limiting factor. It wasn't quite all of this until I got the new version back from the factory with the upgraded output level switching. That small change tips it over the edge from simply wonderful to the truth. And you are reading it here first folks – the glowing Stereophile review of the DV2 came out before this update was ready, so Jason Serinus was only exposed to that "simply wonderful" version.
I have a recording of Dame Myra Hess (piano) with Pablo Casals (cello) and Isaac Stern (violin) performing the Brahms Piano Trio No. 1 from the Prades Festival in July 1952. I brought in two friends of mine, both concert pianists, to listen to this and a number of other tracks. Despite the creakiness of the recording, they marveled at the sonority and at the quality of the performance itself – often very slow but never sagging. This is the name of the game – to hear instruments with all their color and weight emerging intact after almost 70 years. No stereo of course, but we were enthralled. From the same Pablo Casals Edition, we listened in awe to Casals lead Schubert's great C Major String Quintet, perhaps the greatest piece of classical music ever written. We were supposed to listen to just the first couple of minutes of the slow movement as the hour was late, but we were transfixed, listening in silence to the whole movement. For the record, the discs I played were Sony Classical SMK 58994 and 58992. They are not easy to get your hands on, but well worth the effort.
I trust my physical reaction to music more than my analytical skills in evaluating that experience. On the best recordings, the DV2 captivated me in the way a live performance does. The DV2 (in the right company) has full detail and presence, no digital edge, and reveals all the depth and emotion in the recording. It brings renewed faith into this hobby of ours – musical reproduction in the home. In more modern recordings, the DV2 extracts considerably more realism than my previous reference, the XDS1, and that's saying a lot. There are other DACs which dig down into the lowest octaves without bloat, that can resolve the midrange to wonderful effect, but the high frequencies which contain the many overtones of the various instruments and voices we listen to, which in turn give us the tonal quality, those have always been compromised by filters and other limitations in the digital chain.
A reviewer, including this one, may tell you that a particular component, or combination of components will send him or her back to their collection to enjoy it afresh. While certainly the case here, I will go further. In many cases I had not understood quite how outstanding my discs were. To hear Dylan's Ain't Talkin', Rubenstein's performance of Chopin Sonata No. 1, Rachel Podger's Bach Sonatas, the Bill Evans Trio playing Autumn Leaves, this is to experience great music without all the usual filters and impediments – tone and dynamics just as they should be.
There is no one type of music to highlight here – the DV2 is revealing and comfortable in every genre. I am always disappointed in a component when its great on female vocals but can't handle classical piano – a common occurrence. Or great for rock, weak on acoustic guitar. It tells you a lot about the impulse response, the frequency response across the bandwidth, and the dynamic range and articulation of the component, and what it tells you is unwelcome news.
How Could It Be Improved?
The sound is superb. It could also be better. I experience a greater dynamic range with a live piano than I hear here. Imaging is very strong but not as deep as it could be. That's about it.
Ergonomically the remote is not as full functioned as I would wish. For example the DV2 offers 3 preset volume levels you can customize – A, B and C – there should be dedicated buttons for this on the remote. There are also no power on/off buttons for the unit or a transport, and it's not a learning remote. The unit offers no control over balance, and no headphone output. The display panel is way better than the display on the XDS1, especially in well-lit rooms. And you can control the brightness and contrast. But somehow the background goes grey instead of black as you increase brightness and I never found an ideal balance. And there is only one OptiLink input – I would prefer two (EMM transport and EMM streamer). These are nice to have but not deal breakers. The biggest limitation is the maximum output level of 7 volts. Some dedicated preamps offer higher maximum output levels which may better suit some power amp / speaker combinations. Maybe we'll see a three way output sensitivity switch in the future.
Who Is It For?
EMM Labs' DV2 DAC is aimed at the audiophile who wants the closest approach to the music. It is astonishingly neutral and accurate across all the octaves, plus it throws a large stable image revealing layers of depth normally flattened by digital processors. Furthermore, it maintains the full color of musical instruments and voices, and it is somehow very easy to listen to. On good Hi-Res Music recordings, you would never guess you were hearing a Hi-Res Audio digital source. It is EMM Labs' statement DAC, the best they know how to do today, and yet not as good as it will sound in the future because if history is a guide, there will be firmware upgrades coming to you through that USB update port to bring you improved filters and upscaling techniques over the coming years.
If you are also running analog, you will need a preamp or integrated amp so this digital volume control may not have the appeal it has to me, since you will already have a volume control. You may be better off saving $5000 by buying the DA2. So, this is for digital-only guys like me. Is the volume control here as good as a top rate analog volume control? Not in terms of range – you can go both louder and softer on some preamps which incorporate a gain stage and the steps may also be finer. But in terms of quality, if the range and granularity on offer here suits you, this one is pretty much perfect. In practice, I could not differentiate between the sound coming through the EMM Labs PRE Reference Preamplifier into the Soulution 511 Power Amp and the sound of the DV2 going directly into that power amp.
There are competitors to the DV2. dCS, Chord, Esoteric, MSB, Berkeley, and others all have or are working on statement DACs, and most now offer a variable output implemented digitally. I've been very impressed with the new implementations I've heard. Some are much more expensive than the DV2, and may have optional external clocks that can raise the price significantly. But I've heard nothing that sounds more like the music I hear in the best performance spaces. More impressive, yes, but more realistic, no.
The DV2's DAC section is also a major step up from the DAC circuitry included in the latest version of the EMM Labs XDS1 CD/SACD Player, which has been my reference until now. EMM Labs' DV2 volume control enables me to remove the preamp from my system, to control the whole system from a single remote, and I am now enjoying the best sound I've ever had. In this space, for all its $30,000 price tag, the DV2 is a strong value. What's not to like?
| | |
| --- | --- |
| Tonality | |
| Sub-bass (10Hz - 60Hz) | |
| Mid-bass (80Hz - 200Hz) | |
| Midrange (200Hz - 3,000Hz) | |
| High Frequencies (3,000Hz On Up) | |
| Attack | |
| Decay | |
| Inner Resolution | |
| Soundscape Width Front | |
| Soundscape Width Rear | |
| Soundscape Depth Behind Speakers | |
| Soundscape Extension Into Room | |
| Imaging | |
| Fit And Finish | |
| Self Noise | |
| Value For The Money | |
Specifications
Type: Solid-state integrated digital-to-analog converter
Digital Inputs: EMM OptiLink (CD, SACD) to connect to an EMM Labs transport
AES/EBU: Up to 24-bit/192kHz and DSD
S/PDIF: Up to 24-bit/192kHz and DSD
TosLink: Up to 24-bit/192kHz and DSD
USB: Up to 2xDSD, DXD (352/384kHz), and MQA, 24-bit/192kHz
Analog Outputs: balanced XLR and unbalanced RCA
Service Port: USB port for future software upgrades
Serial Port: RS-232 serial port for wired remote control
Output Impedance: 300 Ohms XLR balanced, 150 Ohms RCA unbalanced
Output Level (High/Low): XLR is 7.0/5.0V, and RCA is 3.5/2.5V
Signal Polarity: User controlled
Power Supply Voltage: Factory set to 100V, 115V or 230V, 50/60 Hz
Power Supply Type: Power Factor Corrected switching power supply.
Remote Control: Aluminum, infrared, 31 buttons, controls EMM Transport.
Dimensions: 17.25" x 15.75" x 6.35" (WxDxH)
Finish: Silver or black
Weight: 38 lbs.
Price: $30,000
Company Information
EMM Labs / Meitner Audio
115 - 5065 13th Street S.E.
Calgary, Alberta
Canada T2G 5M8
Voice: (403) 225-4161
Fax: (403) 225-2330
Website: www.EMMLabs.com