October 2019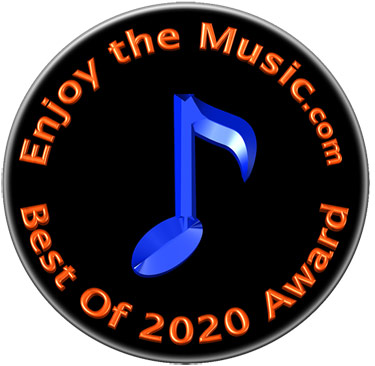 LampizatOr Golden Gate 2 DAC Review
An accurate and unfettered music source for my system.
Review By Matthew Clott
I am Matt...
Matt I am...
Do you like tubes in your DAC?
I do NOT like tubes in my DAC...
Would you like them in your amps?
I would like them in my amps.
Would you like them in your pre?
I could like them in my pre.
Say... A phono stage? Would you like them in your stage?
I do like them in my stage. In my Pre and in my amp when in a cage...
But I do not like them in my DAC!
If you put them there, I'll give it back.
Vacuum tubes versus solid-state are the Audiophile's version of red versus white wine. Both are lovely and both have die-hard fans and haters alike. I don't buy into either club completely, and I don't want to start the next Vacuum Tube Versus Solid-State war. I have enjoyed and currently own both tube and solid-state gear, and use both for reviews. That said, years ago I developed an aversion to tubes in my DAC's, partly due to experience and partly due to unsubstantiated personal bias (hey, at least I'm honest!).
Tasting LampizatOr's latest release, the Golden Gate 2, was like eating olive's. I have tried them over and over because I want to like them so badly; but I just never have, no matter which I try. My first experience with LampizatOr was with their Big 6 almost a decade ago. I was skeptical of tubes in a DAC but I just wanted to love it. The unit was well designed but had the implementation of something built in a garage. Don't get me wrong, it was nicely built in someone's garage, but garage built none the less. I was impressed and disappointed all at the same time to be honest. Clearly they could build a DAC and it was unquestionably audiophile grade. But it was colored, flavored as it were. I wanted to like it, but just couldn't rely on it as an accurate and unfettered music source for my system.
Step forward half a dozen years or more and I become friendly with a gentlemen on the forums who is an unabashed, relentless LampizatOr fan (lets call him Sam, shall we?) and friend of Fred, the LampizatOr importer and all around good guy. Sam simply cannot accept that I didn't like tubes in my DAC and made it his life goal to re-expose me to the magic that is LampizatOr. Fred, who sincerely is a good guy, arranged for the then current model of the Big 7 to grace my system. There I was at the farmers market again, trying olives hoping I would find just one kind I really liked....
Well, if I say that the newer version Big 7 was way better built it would be an understatement. He sent multiple tubes to try and I have to admit I was impressed. Was it up to the standards I had come to expect? Honestly, it still wasn't to my taste a proper digital source. Was it lavishly warm with hues of harmonic lushness, and intensely musical while lacking the necessary resolution and detail? No. It was actually really damn good. But I still preferred similarly priced solid-state alternatives that offered a more tonally accurate, texturally correct source for my system. I just think my DAC should be an absolutely clear window to the soul of the music. Sorry Sam.... But it was clear that for tube rollers, the newer LampizatOr was an exceptional starting point for a passionate love affair. I get it, I really do; but it just wasn't for me.
Welcoming The New LampizatOr Golden Gate 2 DAC
Welcome to now, LampizatOr has had the Golden Gate and Pacific out for some time with rave reviews and impassioned enthusiasts alike. A good friend of mine, and manufacturer, visits the LampizatOr room at the Florida Audio show late 2018, and reports to me that the new Lampy Golden Gate 2 DAC is something special. A quick call to Fred and I'm trying olives again.
With a starting price of $17,250 and optional balanced outputs and a volume control, the LampizatOr Golden Gate 2 is built to NASA tolerances and makes you feel like the Tzar's of old lent you something from their vault of artisan crafted fineries. It arrived in a flight case with meticulously cut foam to protect both the unit and the tubes. Documentation was well written, clear and left no question unanswered. I was provided a 300B and 242, but a 101D, PX4 and 45 can also be used with proper heater voltage adjustment of the "Heater Select" switch on the back. Inputs include a selectable AES/EBU or S/PDIF and USB while my unit was single ended only on the output end. A ground lug is available on the rear of the chassis as well.
The unit also comes with two-piece footer noise isolation, which worked well; although several aftermarket options worked better. There is a power switch on the back, and the standard LampizatOr button in the center of the "O" in LampizatOr, which engages the tubes and readies you for what's to come. The unit sent to me also had another button directly under the front facade that allows gain leveling and was placed there for the final owner of the unit, who wanted the option of adding the volume control in the future. I'm a stickler for an expensive unit looking the part, and the GG2 accomplished that and more!
LampizatOr reports these improvements over the first generation Golden Gate: Redesigned digital engine supporting PCM as well as all DSD speeds out up to DSD 512 (8xDSD), uses a single digital engine handling all PCM and DSD frequencies (technically Delta Sigma based rather than R2R and is vastly superior to all prior engines both for PCM and DSD), Auto-switching between formats, A revised power supply scheme, Revised tube heating scheme, Much improved volume control implementation, Custom boutique footers from STACORE, Proprietary AC filtration circuit, Revised grounding scheme. Truly a modern DAC; meticulously crafted and beautifully implemented inside and out, top to bottom. It functioned flawlessly during my entire time with it.
It's only issue, whose cause was identified when it arrived to its final destination, was that it hummed from the moment it was switched on. I never felt it was intrusive or that there was anything wrong. I have heard other units hum before. I have no DC offset within my room's electrical and don't frequently encounter hum, but I simply attributed it to a quiet transformer hum and left it at that. Once music played, it wasn't perceivable. It turned out that the voltage switch on the back that selected 110/220 was just a hair off of 110 and this was causing the hum. When it was switched to 220 and then back to 110 it went away entirely. So when you receive your unit, ensure the voltage is correct and solidly switched on the correct voltage.
Listening
Isn't that what we are here for anyway?
I allowed the DAC to burn in for 500 hours; yes 500 hours! Some may be skeptical, but I find that most Digital takes at least 500 hours to properly burn in, and most takes upwards of 1000 hours before it's finally what it can be. Fine wine needs to age, so does Digital. Of course, I monitor the journey but for critical listening and reviewing, 500 hours at least is mandatory. Several tubes were used to gauge differences in performance, all provided by the distributor. I did play with different vibration isolation/footers to ascertain the advantages, but for this review I used what it came with, which worked quite well.
Let's address the Elephant in the Room first; Lukasz of LampizatOr has made a believer of me! Yes, tubes are there. But they are doing what they are supposed to be doing and nothing they shouldn't. This DAC is a window to the music, no coloration or flavor. Low frequency extension is ridiculous. Tight, clean, and bottomless. The Marianus trench of DACs and it is vacuum tubed too!!!! The noise floor (other than the transformer hum previously mentioned) was remarkably low and allowed music to bubble up from the silent depths.
I would place listening position at about 10 to 15 rows back in the hall. With staging giving a proper sense of both hall and performer. Image specificity is beautifully crafted with both air and a sense of tension and palpability that is hard to find. Both image and stage flowed beyond the confines of my listening room and created a true sense of there. The GG2 has the texture of a properly woven Scottish Tartan. Like the perfect creme brûlée's where the texture doesn't let you swallow because you just want to savor it in your mouth a second longer as it slowly melts away. Kept looking over to see if my turntable was spinning. And I ended up listening similarly to how I listen to my turntable, to every song without even thinking about skipping around. Half the time I listened to entire albums before remembering I was reviewing.
I had a limited selection of tubes to swap out. The 242 up front brought me closer to the stage but lost a touch of depth of stage. The 300B moved me further back into the audience, opened up the stage, added just a hint of warmth (as if someone added some absorbers to the back of the stage), and lost the layering in the bottom-most octaves. I'm sure that time, effort and some tube rolling will find that perfect combination, which I have never felt before with any other DAC.
At this price, front to back depth could be a touch better, but that's reaching for a criticism. And as I mentioned, different tubes affect depth of stage. Also, when I switched back to my Light Harmonic Davinci 2 it was much quieter, and I'm not talking about the hum. Granted, the LH2 is twice the price but I'm obligated to note it. Normally I weave my listening notes into the review. With this particular review and the notes I wrote, I think some are better expressed in their unrefined form below:
Hugh Masekela's Coal Train (Stimela) [Jive Africa Jive JVD-0330B] via 44.1kHz/16-bit file: Wide stage, beyond the speakers, with great depth. Pace and rhythm were amazing. Bass guitar leading and trailing edge so natural. Drum kit palpable and textured.
Dave Brubeck's "Take Five" from Time Out [Analogue Productions XAPJ8192D64] at DSD single rate 2.8MHz, 64fs: Fleshed out instruments with air surrounding. Sax attack and decay spot on. Temporal horn reverberation is textured and wonderful. Performers placement on stage is spot on.
Eric Clapton's "Tears In Heaven" from the album Unplugged [Reprise Records 945024-2) at 44.1kHz/16-bit): Subtle vocal cues came to the forefront. Guitar just right.Complex overtones and undertones.
Sinatra's "The Lady Is A Tramp" [57-In Concert DCC UCDCC 101] at 44.1kHz/16-bit: I could see some green in old blue eyes. Brass is there and oh so right. Ahhhh.
Natalie Merchant's "Peppery Man" from Leave Your Sleep [Nonesuch 522304-2] at 44.1kHz/16-bit: Made the tubes ring on the trailing edge of the guitar. Amazing placement of instrument well defined. Bass extension natural and not fat. Can't believe it's tubed. Harmonica is extremely well textured and yummy. Trailing edge shows no sign of shortening. That female voice.... Those baritone voices!!!
Rimsky Korsakov's "Dance Of The Tumblers" on the album The Snow Maiden [IMP Digital, B075DHQ1NH] at 44.1kHz/16-bit: Symphonic grandeur. Depth - holy cow!! . Accurate, yet without sterility. Found myself conducting several times. Mid theater, so not up front, and not in back row. Dynamics better than many solid-state DACs I've heard. I literally clapped when it was done.
Alison Krauss's "Down To The River To Pray" from O Brother, Where Art Thou? [Mercury Records] via 96kHz/24-bit WAV file): Harmony beautiful and multi layered. Each singer easily identifiable. Not easy to do. Who is that second female vocal, never noticed that before. Hmmm....
Mussorgsky's "Dance Of The Persian Slaves" on Khovanshchina, Act IV [Pentatone] on FLAC 96kHz/24-bit: Drifting oboe (clarinet?) floating in front of me. Big strings section, felt the vibration of the string resonating. So Dynamic!
Shelby Lynn's "You Don't Have To Say You Love Me" on the album Just A Little Lovin' [Lost Highway Records] via 192kHz/24-bit FLAC: Detail. Layering. Romantic but not warm. Want to get up and slow dance with my wife.
Conclusion
As a funny coincidence, I have recently started liking olives. Seriously! This DAC is not about listening. It's about how it made me feel. I fell away from analyzing the sonics and became an emotional rollercoaster. Spent more time listening with my eyes closed then open, like a great kiss! I don't "need" better than this. No one does. Would I be happy with the GG2 as my reference DAC? I certainly would, yet what does the Pacific sound like?!? I will have to find that out. The GG2 is a huge value for the price, and an accurate and unfettered music source for my system. It is a tubed DAC and I like it, I REALLY like it!
Hey Sam....
I do like tubes in my DAC!
I will be sad to give it back.
| | |
| --- | --- |
| Tonality | |
| Sub-bass (10Hz - 60Hz) | |
| Mid-bass (80Hz - 200Hz) | |
| Midrange (200Hz - 3,000Hz) | |
| High Frequencies (3,000Hz On Up) | |
| Attack | |
| Decay | |
| Inner Resolution | |
| Soundscape Width Front | |
| Soundscape Width Rear | |
| Soundscape Depth Behind Speakers | |
| Soundscape Extension Into Room | |
| Imaging | |
| Fit And Finish | |
| Self Noise | |
| Value For The Money | |
Specifications
Type: Hi-Res Audio digital-to-analog converter
PCM Conversion: New 2019 engine code '53'
Up to 24 bits at 192 kHz via S/PDIF
Up to 705 kHz DxD,
Up to 32-bit/356kHz for USB
Tube Compliment: One 5U4G rectifier, two SET DHT triodes (four for balanced) with either 300B, PX-4, 101D, 45, 245, 345, 242, or PX25.
Rectifier Tube: 5U4G or 274B octal base, or any 5V equivalent like 5AR4, CV1377, 5Y3, and GZ34.
Output Voltage: 3V pp, adjustable by request.
Volume Control Models: 6V pp adjustable in 64 qty 1dB steps
Optional Inputs BNC S/PDIF, second S/PDIF RCA, XLR AES/EBU, and optical TosLink
Footers: High-end STACORE
Chassis: Clear-coated copper
Sockets: Gold-plated WBT for inputs and outputs
Warranty: Five years excluding vacuum tubes
Dimensions: 430 x 130 x 500mm (WxHxD)
Weight: 44 lbs for the unit itself (ships in a flight case)
Price: Starting at $17,250
Company Information
Lukasz Fikus Lampizator Private Co.
Brzozowa 26A
05-552 Warszawianka
Poland

E-mail: lampizator@lampizator.eu
Website: www.LampizatorPoland.com
LampizatOr North America
Voice: (631) 813-8992
Email: Info@LampizatOrna.com
Website: www.LampizatOr.com