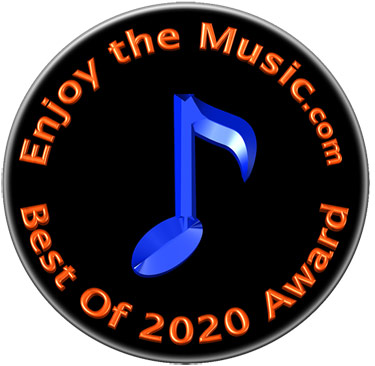 Mola Mola Tambaqui Hi-Res Stereo DAC
An astonishing benchmark in musical expressiveness and transparency.
Review By Greg Weaver
At the introduction of the Makua linestage with its optional phono stage and DAC ($22,490 as configured) in 2016 driving a pair of their Kaluga mono amps, I was very taken by the systems engaging attributes; fast impactful bass, clean transients, articulate mids, and luxuriant body and bloom. So when GTT Audio's Bill Parish, the North American importer for Mola Mola, asked if I'd like to take a listen to and report on the Mola Mola flagship DAC, the Tambaqui, without hesitation a resounding, "Yes, please" flew out of my mouth!
If your curious about the company name, Mola Mola, as I was when I first heard this product line up back at AXPONA 2016, it turns out that Mola Mola is the common name for the ocean sunfish, which I found described as one of the largest and heaviest known (adults typically weigh between 545 and 2,205 pounds!) bony fishes in the world! As an interesting device, every product in the line bears the name of a unique fish as its moniker. In this case, the Tambaqui is a large species of freshwater fish native to tropical South America. Other product names include Makua (their preamp), and Kaluga (their monoblock power amps).
It is no secret that I've long been a fan of the work done by the chief designer for Mola Mola, one Bruno Putzeys. A cum laude graduate of Belgium's National Technical School for Radio and Film (now known as NARAFI), he studied power stages for switching audio amplifiers. After graduation, he spent the next decade as an engineer at the Philips Applied Technologies Lab in Leuven, Belgium, developing innumerable digitally and analog controlled class D amplifiers, noise shapers and modulation methods, and inventing, among other things, the Universal Class D circuit, or "UcD" for short, in 2003.
He left Philips in 2005 to become chief engineer of Research & Development at Hypex in the Netherlands, and to pursue work with Grimm Audio. By 2014, as an extensively published author on the subject and the holder of several key patents in the fields of digital audio and power conversion, he co-founded Kii Audio and does engineering for Mola Mola.
The Tambaqui is housed in what is clearly unorthodox casework. At four-and-eleven-thirty secondths inches (110mm) tall, some seven-and-nine-thirty secondths inches (200mm) wide, and just over twelve-and-nineteen-thirty secondths inches (320mm) deep, while the rear, sides, and bottom are flat surfaces, the face is concave, top to bottom, and the top undulates, like a sine wave, rising up as it extends toward the rear of the chassis, then down, then back up, mimicking the full cycle of a single wave length. This non-parallel, wavy top and face, in fact, helps mitigate vibration induced resonances.
The curved faceplate is elegantly Spartan; just four small spherical preset buttons, each with a surrounding white LED to show which is selected, equidistantly spaced horizontally across the vertical center of the face, two on either side of the centered one-and-five-eighths inch (40mm) round display, with a small power indicator LED centered above it where the face and top meet.
There is virtually no unused space on the rear panel, which contains connections essentially in two rows. Starting at the top, from left to right, there are two headphone jacks, a quarter inch (6.3mm) and a balanced XLR 4-pin, then the left and right balanced outputs, next two 3.5mm trigger outputs, followed by the IEC power socket. Across the bottom row we have an HDMI I2S port, an RJ45 network jack (Tambaqui is a certified Roon endpoint), an RCA S/PDIF jack, an XLR AES/EBU jack, an optical Toslink port, and a USB type B jack for USB audio and firmware updates.
The Tambaqui comes with a small, simple remote, or you can choose to use an optional sculpted remote control, which will make sense if you are using an entire Mola Mola system. For my needs, the Mola Mola Remote app, available for Android or iOS, was clearly the way to go.
From the website, we are informed that it supports PCM to 384kHz/32-bit, and up to "Quad" DSD (DSD256). "The converter is a two-board stack. On the first board, all incoming digital audio is upsampled to 3.125MHz/32 bits and converted to noise-shaped PWM. On the other board are two mono DACs, in which a discrete 32- stage FIR DAC and a single-stage 4th order filtering I/V converter, convert the PWM into analog with a breathtaking 130dB SNR. This is near the theoretical limit for 24-bit files and far beyond that of even quad-speed DSD. Uniquely, distortion remains below the noise floor even for full-scale signals.
With (its...) lossless digital volume control and headphone outputs, it is also the ideal control hub of a minimalist audio system for music lovers who have moved on to a digital source only system."
I was particularly pleased to note that, via the pair of mono DACs, it eschews PCM (Pulse Code Modulation) altogether and instead, uses Pulse Wave Modulation. PWM is a special case of Pulse Density Modulation (one-bit or bitstream) where the switching frequency is fixed and all the pulses corresponding to one sample are contiguous in the digital signal. But beyond that amount of detail, we are left to speculate.
From the user perspective, day-to-day use (via the Mola Mola remote app for your phone or tablet) plus all software and firmware updates, it may well be the most user-friendly, and easiest to use DAC I've yet encountered. Preset selection and configuration, volume settings, viewing DAC status, details of the currently playing file and firmware versions, as well as checking for and downloading firmware updates, are all conveniently handled from your smartphone or tablet. And, if you are using the Mola Mola Makua preamplifier, you can manage the add-on phono stage with it as well. Well done Mola Mola!
But what about the music? Right from the shipping case (this unit was fully run-in at GTT before it shipped), it was clear that Tambaqui was a cut above. The first attribute the Tambaqui nearly shouted out at me was its overall sense of ease and organic-ness. It was decidedly less digital sounding, exhibiting none of the more typical leaner body and tonality, and the tell-tale harder, edgier, flattened dimensionality.
Bass was offered up in near flawless extension, weight, and fullness, rendered with an uncharacteristically analog-sounding integration. Tones were "rounded," not flattened, and extension dug down well into the subsonic area (my Von Schweikert Audio ULTRA 9's can play 16 Hz), yet the finesse and sheer definition it is able to render in this region was utterly exhilarating. The resultant achievement in bass coherence, depth, and impact, overall tonal balance, and, in particular, in the degree of spatial recreation it accomplishes is considerably more refined and accurate than I've been able to realize with virtually any other single-box DAC I've encountered prior.
Guess what music lovers? The midrange is every bit as well reconstructed and exhilarating. Honestly, this frequency region is one I most often take issue with, and find ultimately unfulfilling, with most digital rendering systems. The crucial midrange color and dimensionality is effortlessly and accurately reconstructed even with the most average of LP playback systems. It is also usually reduced to a bland, somewhat bare tonality, and diminished to a flattened, cardboard cut-out representation of the music's spatial properties, both in terms of the overall soundstage relationships and of presenting the authentic size and bloom of instrumental images.
Not with Tambaqui! Timbre is remarkably genuine (recording permitting) and is depicted with striking resolution as well as with a genuine sense of body, instrumental bloom, and almost reach-out-and-touch texture. Again, the level of Tambaqui's accomplishments in this regard are rare, especially for a digital reconstruction engine that does not use external power and re-clocking devices. This is a fabulously seductive characteristic.
For those of you who simply must have that sense of air and extension, who relish hanging on the ever-so-delicate and elusive trail of a cymbal or triangle strike as it fades into nothingness within jazz or classical recording, your time with Tambaqui will not disappoint! There is an ease, a combination of effortlessness and nearly unfettered extension, in the way it handles upper midrange and treble information, starting in the presence region and extending through the top octave, which is quite alluring.
While I've heard several single-box DACs that may offer a hint of the naturalness the Tambaqui so fluidly expresses, those other DACs have all seemed to do so at the expense of resolution. They seemed to have chosen to forgo the musically relevant transparency that the Tambaqui offers, in effortless congruence with its naturalness, perhaps in an attempt to avoid that all-too-frequent digital glare, that hard, edgy, fatiguing brightness so common among less accomplished DACs.
In my system, while authentic timbre, unrestricted extension at both upper and lower frequency extremes, transparency, resolution, instrumental bloom, and a tangible sense of texture and body are crucial, components, digital or otherwise, that cannot reconstruct convincingly sized instrumental images woven into a realistically sized and spaced soundstage, simply don't make the cut. Here again, the Tambaqui brings it home.
It is truly exceptional in this trait, and this ability should be seen as one of its strongest capacities. I would venture to say that this exceptional ability is the result of a combination of both its remarkably faithful reconstruction of bass, down into the subsonic regions, and its elevated resolve (because of its reliance on bit streaming?). Regardless, the Tambaqui renders one of the most believable get-up-and-walk-around-in-the-soundstage presentations I've yet heard from a single box DAC.
Another area where the Tambaqui competes with the abilities of much costlier DACs is with its ability to vividly convey dynamic expression, from the interpretation of subtle shadings and nuance down near its vanishingly low noise floor, to its wide-ranging ability to present remarkably volatile dynamic events. The resultant veracity, explosiveness, and scope of its ability to render dynamic scaling was spectacular.
I must admit to being more than merely a little impressed with the Tambaqui. From its utter ease of use and effective upgrade path, given the thoughtful and effective Mola Mola Remote application, through its completeness in connectivity and versatility, to its utterly engaging organic, remarkably analog-esque presentation, this is one extraordinary music-making device, one that will not be embarrassed when compared to much more expensive entries, even some multi-box mega systems. In fact, the Tambaqui is such an exceptional performer that it just may send many of its more costly competitors slinking off with their tail tucked between their legs.
My hat is off to the entire Mola Mola team for abandoning the age-old PCM standard and having the vision and boldness to render everything using its Pulse Density model, and for setting such astonishing benchmarks in its musical expressiveness and transparency, its ease of presentation, its organic and rhythmic flow, and its beguilingly natural overall delivery. In its class and price range, it is simply one stunning and remarkably overachieving device. While no piece of gear is perfect, and everything has weaknesses, Tambaqui still outshines its nearest competitors, many of which cost more than it does, and is utterly captivating.
| | |
| --- | --- |
| Tonality | |
| Sub-bass (10Hz - 60Hz) | |
| Mid-bass (80Hz - 200Hz) | |
| Midrange (200Hz - 3,000Hz) | |
| High Frequencies (3,000Hz On Up) | |
| Attack | |
| Decay | |
| Inner Resolution | |
| Soundscape Width Front | |
| Soundscape Width Rear | |
| Soundscape Depth Behind Speakers | |
| Soundscape Extension Into Room | |
| Imaging | |
| Fit And Finish | |
| Self Noise | |
| Value For The Money | |
Specifications
Type: Hi-Res Audio stereo DAC
I/O: Optical (TosLink), S/PDIF (Cinch), AES/EBU (XLR), USB type B, Ethernet (Roon Ready), Bluetooth (SBC, AAC, APTX, LDAC), I²S over HDMI, Balanced output (XLR), Headphone output (6.3mm Jack, Balanced XLR 4pin), 2 programmable trigger outputs (3.5mm Jack)

Supported Formats: PCM up to 384kHz/32 bits (>192kHz and >24 bits via USB and Roon only), DoP, and Native DSD up to quad speed (USB and Roon only)
Headphone Output Level: 18dBu
Signal To Noise Ratio: 130dB
THD / IMD: Not measurable (estimated -140dB)
Bandwidth: Up to 80kHz (apodizing response)
Integrated Jitter: <1ps from 10Hz upwards, <300fs from 1kHz upwards
Jitter Rejection: >80dB at 1Hz after 20 seconds of loc
Dimensions: 7 9.25 x 4.35 x 12.6 (WxHxD)
Weight: 11.5 lbs.
Price: $13,400
Company Information
Mola Mola
Kattegat 8
9723JP Groningen
Netherlands
Voice: +31(0)505264993
Website: www.Mola-Mola.nl
North American Importer
GTT Audio & Video
356 Naughright Road
Long Valley, NJ 07853
Voice: (908) 850-3092
E-mail: av@gttaudio.com
Website: www.GTTAudio.com