February 2022
Making Your Hi-Fi Gear Choice
Roger Skoff tells a happy truth about hi-fi.
Article By Roger Skoff
Years ago, when people would ask me which CD player to buy, I always told them that, for CD players, there are only two purchase options that should ever be considered: Either the cheapest you can find or the very best you can possibly stretch your budget to afford.
Don't bother with anything in-between, I told them. To make any kind of functioning CD player at all requires such a high level of technology that everything on the market is at least good. And, unless you want (and are willing to pay for) something truly exceptional, to pay more than the minimum for anything other than the very best you can manage may either be just to spend money needlessly or to pay extra for cosmetics; for bragging rights ("Look what, I've got!); for some final sonic nuance that you may particularly care about; or for something else, of value to you but not necessarily even performance-related.
In just about every case, buying more will be a matter of choice and not of necessity.
That same thing holds true for much of modern hi-fi audio equipment – and even for some of the things we regard as "mid-fi". So much audio equipment has been built, for so long a time, that, designers and manufacturers know what to build and how to build it, using the best or the best-at-price-point materials, components, and technologies, and the result is that, in practically every audio product area – except two, to be named later – just about anything at all that you find offered for sale will be at least listenable, and may sometimes even be surprisingly good. (The products of Andrew Jones [Pioneer, and now ELAC], and Tony DiChiro [Kinergetics, Chiro] are outstanding examples of this and have more than once delivered performance approaching "World-Class" at prices that seem "entry-level" or less.)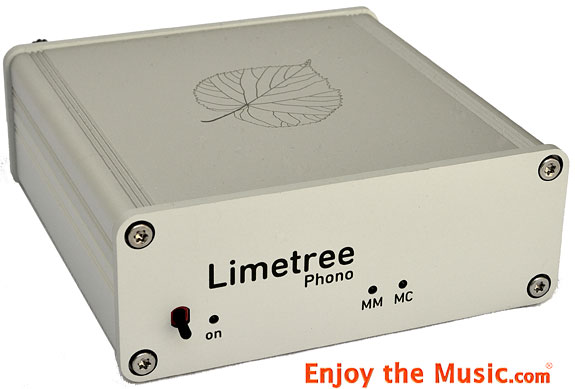 I was talking with Robert Ross (car authority for The Robb Report and principal of Ross/Madrid advertising) the other day, and he brought up the point that cars and hi-fi have, at least in this one respect, followed largely the same path: After more than a century of manufacturing and marketing experience, there are no longer any "bad" cars or bad hi-fi. From the standpoint of machine functions – reliability, longevity, passenger or load capacity, the ability to achieve or exceed the speed limit, fuel economy, legal-speed cornering capability, and ease of operation – every car in the same class and within even a fairly broad range of price-points will give pretty much the same degree of utility.
Just change those automotive characteristics to "listening satisfaction" and you've got the present state of hi-fi, where, it's all good enough, within a very broad range of price points, to provide a high level of musical satisfaction to a broad range of listeners.
There are exceptions, of course, in both fields. Race cars and other super high-performance vehicles may offer amazing speed or cornering, but do so only at great expense and a lessening of comfort, features, reliability, or all three. In audio, it's very much the same, with ultimate performance making very much the same kinds of demands, certainly in terms of cost, and often in other things, as well.
The fact, though, is that to do better than the norm usually requires to do differently than the norm, and doing things differently requires innovation – a departure from conventional knowledge or the conventional way of doing things, either in terms of theory, practice, materials, or some combination of those things. And innovation means, among other things, small production, which, in turn, makes for high cost and high capital commitment per unit produced, both at the levels of the finished product and of the materials and components that go into making it. Whether it's specially machined titanium valves for a racing engine or NOS tubes or hand-wound transformers or capacitors for specialty electronic equipment, It's always expensive and always bears the risk of high maintenance and uncertain reliability.
The two product areas that I mentioned earlier as being possible exceptions to the "It's all good" rule are speakers and cables. With almost every other major audio product, we are protected by the fact that you can't just throw electronic parts (tubes, transistors, capacitors, resistors, transformers, or whatever) together without serious knowledge of what you're doing and have any hope that it will somehow turn into an amplifier, a preamp, a streamer, or a CD player.
With speakers, it's different: Anybody at all can take any driver at all or any combination of drivers; add any crossover at all or no crossover; put the result into any box at all or no box at all; wire it up, and hook it to an amplifier and a sound source, and it will, unless it's wired wrong, make a sound. And the person who did it can declare himself a speaker designer and offer it for sale. Truly, it happens every day.
It's the same with cables: Anybody at all can take any two electrical conductors – a hair-fine hook-up wire, for example, and a section of support cable from the Golden Gate Bridge – and hook them up between a pair of electronic components (a preamp and an amp, for example) in such a way that a circuit is formed and there is neither a "short" nor an "open", and It will conduct signal and the person who made it can call himself a cable designer and put it on the market.
Fortunately, the risks of both of these things are easily overcome. When you buy speakers or cables, listen to them before you buy. Just because they're pretty, cost a lot, or are from a company you've heard of doesn't make them what's right for your system. And with speakers, if they're not something that appeals to you – at least in the dealer's demo room, you can easily say "No" and ask to hear something different. Whether or not you believe in the "sound" of cables, you should listen to them, too. If there's really no difference, good! Think of all the money you're saving.
If they do sound different, though, don't you want the best you can afford, at whatever the price level may be? In any case, when you buy anything at all for your system, ask about your dealer's return or exchange policy before you take it home. Speakers, especially, simply as a matter of room placement and acoustics, can sound far different in your own listening room, playing your own music, through your own system, than they do at the dealer's store.
The good news is that, it really is all good, so buy what pleases you, and don't worry about specifications, unexpected quality issues, what the "experts" say, or making a wrong choice.
Instead, go home, turn on your system, close your eyes, lean back in your favorite chair, and...
Enjoy the music!

Roger Skoff