We Ask 10 Questions For High-End Audio Manufacturers
Featuring Lee Taylor, Founder Of Leema Acoustics
Enjoy the Music.com's 25th Anniversary brings you a new special feature!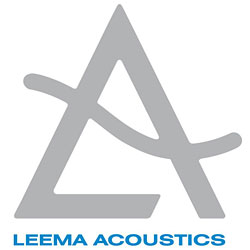 During Enjoy the Music.com's very special 25th Anniversary we're asking various high-end audio manufacturers to answer the same ten questions. Their answers may surprise you! This month we're featuring Lee Taylor, Founder of Leema Acoustics. Leema Acoustics was originally founded in 1998 as a means of further exploring the fanatical interest in audio reproduction of its two founders ex-BBC engineers Lee Taylor and Mallory Nicholls. Their first project focussed on pushing the boundaries of loudspeaker design, determined as they were to create a miniature loudspeaker capable of outperforming a system many times its size. The design principles and mathematical models available at the time were incapable of creating the product Lee and Mallory envisioned, so they began four years of intense work, culminating in the Xen. A micro monitor of unsurpassed technical and musical excellence, Xen was originally only available to the professional audio market. As audiophiles became increasingly aware of the quality of Leema products, the Xen spread into the domestic market.
Following the success of their first product, Mallory and Lee decided to turn their expertise to audio electronics. Their first product, the Tucana integrated amplifier, was released early in 2006, winning the distinguished Hi Fi News amplifier of the year award later that year. Shortly afterwards, the Antila CD player was introduced and once again, almost immediately won the prestigious What Hi-Fi? Sound & Vision best CD player award in 2007.
Since then, Leema's portfolio of class leading products has expanded to include their Reference and Elements Ranges, and more recently the Essentials line. The new products continue to attract international acclaim, attracting many "best in class" reviews and numerous eminent awards.
Q. What is your first memory of falling in love with music?
A. Music seems to have always been in my life. My father was a keen record collector: classical and jazz mostly, which he played most of the time when he was home; we were never much of a TV-oriented family.
Q. How did you first get introduced to high-fidelity audio gear?
A. Again, my father. The earliest system I remember was an EMI mono valve amp with a three-way speaker and an early Garrard deck, a 301 I think. My father's last system comprised stacked Quad ESL 57s with a massive Tractrix subwoofer horn built under the floor, powered by an ex-US Navy Crown valve PA amp. It sounded fantastic, but it was the last straw for my mother who left for a while!
Very few systems can approach the clarity and openness of that system, even today.
Q. What is your favorite piece of vintage hi-fi, and why?
A. The funny thing is, is that there is a perception that classic hi-fi has some kind of extra mojo imbued by its age, but the truth is, most of it is crap by today's standards, with the exception of only a few truly innovative products, like the Quad ESL 57s, Stax headphones, SME tonearms and Shure v15 cartridges. And they were all very expensive products.
However, there is one common thread: all excellent audio products, of any era, are the result of first-class mechanical and acoustic engineering, not snake oil and flowery prose.
If I had to choose one it would be a Revox A77 with 15ips conversion and no noise-reduction. I have one, which I rescued from a skip, (a dumpster in American, I believe). It had been thrown out by the local radio station because they had gone digital. It replaced my Studer C37 which was a little large!
Q. When did you decide to start a high-end audio company?
A. I couldn't find a really high-quality micro monitor for home and studio use; they were either compromised in the bass, or in SPL capability. Myself and Mallory Nicholls, the other Leema Acoustics founder, decided to design a micro monitor of only five liters volume with a bass response from 55Hz -6dB to 25kHz (+/-1.5dB).
This was quite a tall order and took a long time to achieve, but we managed it and produced some speakers for our own use. I took them in to commercial studios to use while mixing and other engineers said, "Can you make some for me?" and things evolved.
Q. What, and when, was your company's first product?
A. The speaker described above became Leema Acoustics' first product, the XEN. Limited quantities are available from dealers in the latest MkII guise.
Q. What challenges did you face during those early years?
A. Getting enough sleep! I was mixing in a studio all day and building speakers at night. I also had three young daughters. Exhausting!
Q. How have your products evolved over the years?
A. An issue soon became apparent with the original XEN: we couldn't find electronics that we really liked to drive them. So, we designed and built our own! We now no longer produce loudspeakers (an area heavily overcrowded with mostly poor offerings) and concentrate on electronics, though that is not to say we would never again make loudspeakers.
Q. What is your company's most popular product(s)?
A. The Tucana and Tucana II Anniversary Edition integrated amplifiers, now in their third iteration. The amps offer a great combination of transparency with remarkable power.
Q. What is your next planned product offering and its' features?
A. We are expanding our server and streaming product portfolio and introducing a lower cost but with a very competent lower tier of products.
Q. What advancements do you speculate high-end audio will offer ten years from now?
A. Well, maybe we can at last put vinyl behind us and embrace modern high-bitrate audio!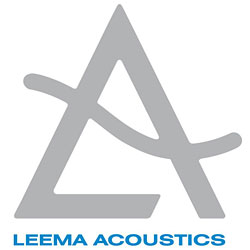 Manufacturer
Leema Electro Acoustics Ltd
16 Severn Farm Industrial Estate
Welshpool
SY21 7DF
United Kingdom
Website: www.Leema-Acoustics.com