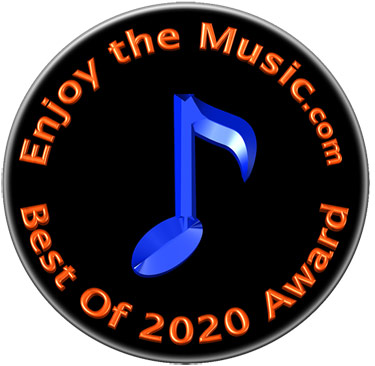 Rotel RC-1590 Stereo Preamplifier
Here's a stereo preamplifier that should be on your list to audition.
Review By Brett Rudolph
The world of stereo equipment started with very humble beginnings. Many types of equipment have changed from their historical roots to today's modern versions. For example, the preamplifier began as nothing more than a device to amplify low-level signals into ones that are capable of being amplified for playback. The same is true of many companies that produce the equipment for the audio industry. Rotel, for example, is a nearly sixty-year-old, family-owned business. The company started in Japan by Mr. Tomoki "Tac" Tachikawa. It has grown into the company that it is today. History has a way of making its way into everything. April was somewhat of an "exciting" month for many different things. It was firstly in the heart of the Covid-19 pandemic. It also was when I started arranging the Rotel RC-1590 Preamplifier review with Julia Lescarbeau. Although not the newest of their preamplifiers, it is Rotel's flagship model.

Covid-19 was not the only historical event to affect Rotel. In May, they issued a press release. Effective June 1st, 2020, Sumiko is now the exclusive distributor of its products in the United States of America. The announcement is a considerable development for them. They are now part of a much larger organization than before this point in their history.

A Powerhouse Preamplifier


The Rotel RC-1590 Preamplifier is a powerhouse of form and function introduced late in 2015. It is built exceptionally solidly into a metal chassis. The component itself fits into any standard component rack and comes in either silver or black. The review sample came in silver and fit perfectly into my mainly black system without looking out of place. The front panel is a very well laid out collection of buttons, a USB input, a headphone output, and a decently sized display. Unlike many of the components in today's marketplace, you can control anything from this panel. It is an audiophile's dream come true.

Starting with the power button, which when the unit is on, glows a pleasant blue, it should probably say, "don't panic," for those readers familiar with Douglas Adams. The display does a great job of telling you what inputs are active. The fact is important because the RC-1590 comes with the ability to connect to up to fifteen different sources. The fact that everything so well laid out makes things a breeze to control and understand, which only adds to the charm of the unit and the ease and satisfaction.
The rear panel equally well designed, as well. There are a large number of inputs and outputs in a relatively small amount of real estate. The back panel also contains triggers. These allow the RC-1590 to be part of an automated system. One of the highlights of this particular review was speaking with Daren Orth CTO at Rotel. He said that a great deal of effort went into planning and executing the triggers and controls on the preamplifier. You really couldn't ask for more. They cover all the bases, and more than likely, a few you haven't even thought of yet.
The remote, like the front and rear panel, makes excellent use of the amount of space that it has available. It is relatively large. The buttons have a good, comfortable feel when depressed, and you won't accidentally press them. Overall, it works, but it certainly isn't what I would consider on par with the rest of the Rotel RC-1590 Preamplifier.
Before moving further into the review, there are a few other functions that I feel are very important to mention. Firstly, the Rotel RC-1590 preamplifier is software upgradeable. Although perhaps not "future proof" a silly term or concept that is never true, it is incredibly adaptable, within its realm. You have quite a bit of flexibility, and Rotel can add new functionality at any given time. Perhaps with the Sumiko announcement, this will happen sooner than later, but you will have to wait and see.
Secondly, the RC-1590 not only allows for RCA or unbalanced sources but XLR or balanced sources as well. Likewise, there is the ability to output to components or whatever you wish as well. I learned from my conversation from Mr. Orth, the company not only included the ability to connect balanced equipment, but it put time and effort into the architecture as well. There is a difference between balanced and unbalanced architectures, and many manufacturers tend to treat them the same, unfortunately.
The Rotel RC-1590 comes with an AKM premium 32-bit/768kHz Digital to Analog Converter. It allows the internal aptX Bluetooth (supports aptX and standard Bluetooth), the three Coax and three Optical inputs and front USB iPod with 2.1A charging, and rear panel PC-USB 24-bit 192kHz input supporting DSD (Windows) and DoP (MAC computers DSD over PCM) to achieve maximum performance.
The last "feature" I'll specifically mention here is the ability to access all the functionality through the buttons found on the front panel. The company used the same care and effort to layout the menus that they did on the front and rear panels of the unit itself, and it shows. I like not having to pick up my cell phone every time I want to turn off an option.

Rotel RC-1590 Preamplifier Sound Quality


The Rotel RC-1590 Preamplifier was a breeze to set up for the review. The unit was straightforward and straight forward to connect. Since the back panel was very simple to navigate, it took nearly no time to connect all the cables. Since the goal was to try as many combinations and different input types as possible, I joined the Cambridge Audio CXNv2 to both an Optical and analog input. Likewise, I connected my OPPO UDP-205, an analog, and a Coax connection. Once everything was connected, I set the music player on an internet radio station. I thought I would leave it alone for a few days. However, I found out that I was wrong. Interestingly this was my first experience with what features existed in the RC-1590. Apparently, after speaking with Daren Orth, there is a signal sense feature included in the unit. The signal sense sits on analog sources and waits. If there is no activity or event, in the standard setting, it effectively shuts the unit off. However, the component looks like it is still on, go figure. My luck that event happened. Digital sources monitor the audio clock and the unit can remain powered on even without activity but no clock on an analog source.
Covid-19 changed many things for people. One thing that I've noticed is that internet connections aren't quite as reliable or fast as they used to be with Verizon at my house. The number of times it goes out or loses enough speed or packets to make it unusable for my purposes is ridiculous. So, after the internet radio station went silent for several minutes, the preamplifier turned off. Unfortunately, I learned, after a few times, that I needed to restart the preamplifier to get the music restarted until I rectified the problem. There were two simple solutions in the end. Like many things on the RC-1590, there are different ways to solve it. The first and the easiest is to turn off the signal sense. The second is to use the digital input from the CXNv2. However, I can't help but mention that be the best solution would've been that Verizon fixes the internet problem that always caused the issue in the first place.
Once resolved, the remaining break-in period went without a hitch. It took no time until I was ready to start auditioning the new preamplifier and what better way than to start with the internet radio station, The Jazz Groove. This radio station streams high-resolution music 24/7. The music from this particular station is one of my favorites. They have a great mix, and it always does a great job of showing how excellent the performance of a specific system is with this genre. The Rotel RC-1590 did exceptionally well. There was a lifelike quality to the music overall. The better the recording, the better the sound. On an excellent record, you could easily hear an instrument attack and decay quickly. It was simple to pinpoint where the instruments were placed at recording time. Even on a selection that wasn't up to par, the sound was still as good as one might expect.
Switching to Tidal, I started with some music that I use for most of my usual reviews. "You Make Loving Fun" by Fleetwood Mac was a great choice. The Ultra HD selection through Apple AirPlay on the CXN sounded great. Again the vocal was crisp and clear. The noise floor was shallow. You could hear every subtle sound and inflection. The thing I did notice is that there was a difference between balanced and unbalanced connections. I usually find that balanced connections tend to yield better results in most of the reviews I do. There are a lot of reasons for this, too many indeed to get into at this point. The takeaway is that finding that the unbalanced connection was better came as a complete surprise. It meant that there a great deal of effort put into both signal paths. It is something I find extremely impressive and, for me, a HUGE plus for the RC-1590.
The next selection was "Ave Maria," performed by Andrea Bocelli. I played this through the digital connection to see if there was a difference. Unfortunately, I lost the ability to play the higher resolution material, as my streamer wouldn't transmit at a higher rate. Therefore it lost some of the fidelity. However, even with the loss of resolution, the performance was still excellent. Certainly in-line with what I had come to expect from the RC-1590.
Switching to the OPPO, I found that the results were very similar to those of the Cambridge Audio. The only selection that I will specifically mention here is Pink Floyd's "Dark Side of the Moon" on Columbia Records in SACD. For those of you who know me, I use this on quite a number of my reviews. It tends to give systems a workout, and it has some material that is often hard to reproduce correctly. In this case, I used the standard version through both the analog and digital inputs to see which DAC was better.
Interestingly I found that both DAC in the OPPO and the Rotel sounded somewhat different. The Rotel sounded very lifelike and airy. It was easy to listen to and accentuated the musical qualities without overpowering any of the vocals. There was no analog-sounding tonality, which can be a detraction. The sound stage was open but defined. However, it did not have quite enough depth to make it completely holographic.
Ultimate Conclusions


The Rotel is considered by the company to be their flagship preamplifier, and this reviewer agrees that this is a perfect title for it. It has everything that most people could ever want in a preamplifier, and one could argue quite a bit more. It indeed represents quite a value when you consider all the inputs and outputs that come with the price of entry, not to mention the company's pedigree. That only got better with the announcement. The performance is exceptional for this level of the preamplifier. The fact that you could tell the difference between balanced and unbalanced connections, let alone which were better, is impressive. If one combines that with the abilities of the high-performance DAC, it makes the unit even more attractive. It is especially attractive if you consider that it also is software upgradeable and has a multitude of triggers and additional features.

There are a few negatives. First, the remote is a bit cumbersome. It has a great deal dedicated to features and functions that are not part of this component or part of the tuner, for example. It would be nice if it had a dedicated remote. Hopefully, at some point, one will become available, but until then, perhaps a universal remote would make things easier. Second, the display is a tad small. Although it does show all the necessary information, it is hard to read across the room. It isn't horrible, but it is sometimes inconvenient. The easiest fix is to make the screen as bright as possible when you need to read it, but that also makes it more distracting, so it is sort of a ying-yang thing. The display brightness can be adjusted to five levels via the remote using the DIM button from full BRIGHT to very DIM.

The Rotel RC-1590 preamplifier came out at the end of 2015. Although it might not be the newest component on the market, it has more features and functions than many of the latest ones. It can do things that some of them could only dream about, and I know because I've worked with many of them. However, that is not to say there aren't things that you can tell are slightly dated. The display, for example, brings back memories of components built closer to that time frame.

However, three items are missing in this preamplifier. The first is that it isn't app-enabled. Although the ability to do everything from the unit or remote is excellent, it would be great to at least access things from your smart device as well. The second is a better display, as this one is tough to read. The third is a more robust charging ability. Again these are things found in more modern devices, but none are things that should be deal-breakers in my mind. There is an iOS app available for the RC-1590 on iTunes store but no Android version. We find the App a bit distracting to the function, and a cumbersome experience to launch the app. Find the unit on the network, and then operate a function… not so interesting.. and thus less advertised.

Personally, this would be on a very, very short list of preamplifiers to audition. When this review is over, I might even consider adding it to my reference system. It exceeded any component in its class. I've had the opportunity to work within quite some time. The fact that you can accomplish anything from the front panel is something you shouldn't discount, especially on a preamplifier. If you are looking for a one-stop-shop, you likely won't ever have to look any further than right here.
| | |
| --- | --- |
| Tonality | |
| Sub–bass (10Hz – 60Hz) | |
| Mid–bass (80Hz – 200Hz) | |
| Midrange (200Hz – 3,000Hz) | |
| High Frequencies (3,000Hz On Up) | |
| Attack | |
| Decay | |
| Inner Resolution | |
| Soundscape Width Front | |
| Soundscape Width Rear | |
| Soundscape Depth | |
| Soundscape Extension Into Room | |
| Imaging | |
| Fit And Finish | |
| Self Noise | |
| Value For The Money | |
Specifications
Type: Solid-state stereo preamplifier
Input Sensitivity
Line Level Inputs (RCA): 150mV
Line Level Inputs (XLR): 250mV
Phono Input (MM): 2.5mV
Input Impedance
Output Level
Channel Separation
Tone Controls
+/-10dB at 100Hz / 10kHz

Digital Inputs
LPCM (Up to 24-bit/192kHz)

PC-USB
USB Audio Class 1 (up to 24-bit/96kHz)
USB Audio Class 2 (up to 24-bit/192kHz)
DSD/DoP 1x and 2x
Dimensions: 17" x 5.7" x 13.9" (WxHxD)
Weight: 20 lbs.
Price: $1999
Company Information
Rotel / Sumiko
6655 Wedgwood Road N
Suite 115
Maple Grove, MN 55311
Voice: (510) 843-4500
Website: www.Rotel.com