Enjoy the Music.com's Schitt(y) Holiday Giveaway!
Say farewell to 2020 and win a Schiit Lyr 3 with Multibit DAC option valued at $699!
With hopes of bringing great-sounding music (and humor) to cap off 2020, Enjoy the Music.com's Schitt(y) holiday giveaway offered one winner a Schiit Lyr 3 with Multibit DAC option ($699). To improve on the company's Lyr 2, they had to completely reinvent the unit with two key new technologies while also making it a modular design. The Schiit Lyr 3 can be configured with a DAC as within this contest, or a MM phono preamplifier just like their Jotunheim. Within this contest, we're including Schiit's Multibit DAC (a $200 upgrade!).
Flexibility is key for both home stereo and personal headphone use. For personal audio enthusiasts, everything from highly sensitive in-ear monitors (IEMs) to power-hungry headphones is supported. You can plug virtually any headphone into the Lyr 3 with full power delivered from the standard 1/4" stereo jack.
Select from the internal card or rear-panel analog input, and pick high or low gain with convenient front switches. Connect the stereo preamplifier output to your powered monitors for a complete desktop system — or use it as a front end to your speaker power amplifier.
Vacuum Tubes Power
You can enjoy a serious tube amp via Schiit's Coherence hybrid topology, which makes the most out of the supplied new production JJ 6SN7 tube and also works with all NOS and new production 6SN7 vacuum tube types. The Lyr 3 also introduces the company's Continuity, which is a constant transconductance output stage that is said to provide superior performance.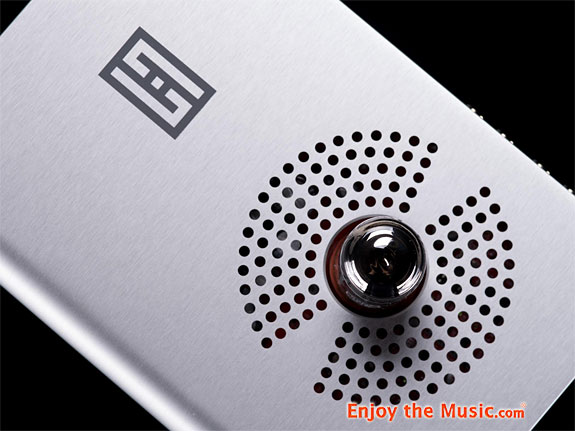 Optional Configurations Today
Ready For the Future Tomorrow
The Lyr 3 options provides a selection of two different DAC modules, a phono input module, or no module at all to tailor Lyr 3 exactly to your needs. Modular design means Lyr 3 won't be thrown away when technology changes since you can easily swap a card! For Enjoy the Music.com's Schitt(y) December 2020 contest you get the $200 optional Multibit DAC Module to get Schiit's unique digital filter and true multibit DAC architecture as used within their Modi Multibit and Bifrost Multibit.
If you love analog, for only $100 there's an optional MM Phono Input Module that handles MM phono input with 42dB of gain and passive RIAA. The Schiit Lyr 3 comes with an outstanding five-year limited warranty.
Enjoy A Festive Holiday Season
Everyone at Enjoy the Music.com wishes you and yours a festive holiday season. If we can make 2020 just a small bit Schitt(ier) for you and yours, which in turn brings the happiness of music into your home, well then we're delighted to help make your holiday celebration and 2020 just that much more Schiit(y). As always, in the end what really matters is that you...
Enjoy the Music!
Music Lovers Win At Enjoy the Music.com!
John Tampouratzis wins a Schiit Lyr 3 with Multibit DAC option!
Review By John Tampouratzis
During December 2020, Enjoy the Music.com and Schiit joined forces to give away a Lyr 3 with Multibit DAC option valued at $699! Here are a few words from John Tampouratzis in Greece, who won this wonderful giveaway! I WON THE PRIZE!!! I'm feeling lucky!!! Since the advent of social media, the world has become smaller, and information, news, and knowledge more immediate. It was on the 4th of January when I received the email that I've won. I looked at the sender and the CC notification....
---> John Tampouratzis wins a Schiit Lyr 3 with Multibit DAC!
How To Enter For Your Chance To Win
You can enter our contest by clicking here and joining our mailing list.
While not necessary, we hope you like us on Facebook and Instagram too.


One entry per person please. Contest entry time ended December 31, 2020.
NOTE: If you are currently a member of our mailing list then you are already entered for your chance to win.
Manufacturer
Schiit Audio
24900 Anza Drive
Unit A
Valencia, CA 91355
Voice: (323) 230-0079
E-mail: info@schiit.com
Website: www.Schiit.com