March 2011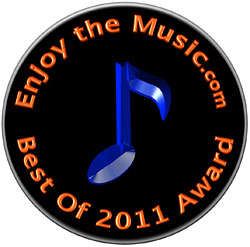 System World Premiere Review!
Gryphon Atilla Integrated, Scorpio CD Player And Mojo Speakers Review
System synergy that sounds spectacular!
Review By Steven Rochlin
There is little doubt that system synergy is key to achieve the very best from a system. This synergy is not just the normal loudspeaker-to-room integration, as audio equipment mating is also key to 'making it happen'. Buying equipment by using some arbitrary alpha-numeric list, or even our own Blue Note Awards, can be a crapshoot. Your system could wind up being nirvana or it could lead to upgrade neurosis. This is precisely why over the years I have time and again conducted reviews of complete systems from a single manufacturer. From Audio Note UK and 47 Labs to Final Labs and others, manufacturers have delivered complete systems to my home and they have subsequently been carefully setup within my reference room.
It may simply make perfect sense to go with a complete system from a single manufacturer. Who better to choose than the manufacturer themselves to ensure system synergy. Of course this also means you are 'all in' to what their chief engineer / designer feels a music reproduction system should sound like. As an example, complete Linn and Naim systems do indeed sound different as does one from Audio Note UK. So in a sense reviewing a complete system is not just judging the equipment itself, it is also listening to what the manufacturer feels is music. Over the years I have attended shows where Gryphon has demonstrated various setups and always came away impressed with what my ears were hearing. So when the opportunity came for me to have a world premiere of their complete system i jumped at the chance!
Of course during my review i did try the usual manufacturer mix and match, as even the head designer of Gryphon, Flemming E. Rasmussen will admit, Gryphon Audio Design products will easily integrate into many systems. In fact the components reviewed here were not designed at the same time. They each came into being on their own due to customer demand for their products yet will work in a smaller space. So technically, for those who want to be nit-picky, these components are not directly marketed as a system, yet they are the most compact of each type and as such are Gryphon Audio Design's go-to pieces for those seeking gear yet may want the components to have a small footprint.
About Gryphon Audio Designs
To quote the company's website, "Gryphon Audio Designs is the brainchild of Flemming E. Rasmussen and the fulfillment of a lifelong dream to allow the purest essence of the live music experience to be recreated in the home environment. Rasmussen holds a degree in painting and graphic arts from the Aarhus Art Academy, Denmark. During his studies, Rasmussen developed close relationships with the local music community and designed LP covers and concert posters for many leading local acts. After graduation, he taught photography and painting for ten years before becoming chief designer of textiles and imprints for Scandinavia's largest sportswear manufacturer, advancing to the position of president of the company's printing plant before resigning to found 2R Marketing, which quickly became Denmark's leading High End audio import company."
Founded in 1985 as an offshoot of 2R Marketing, the Gryphon Head Amp grew from a one-off spare time project to today being a fully fledged complete line of products from source and cabling to speakers. Gryphon Audio Designs achieved global acclaim for their state-of-the-art performance and visual beauty of their cost-no-object preamplifiers and power amplifiers. The Gryphon name and logo are inspired by Greek mythology with the head and wings of an eagle and the body of a lion.
Company founder Flemming E. Rasmussen feels that this perfect union of the power of the lion with the grace of the Eagle is an appropriate symbol of the forceful elegance he strives to achieve in Gryphon audio equipment. The complete team that makes up the core of the company consists of approximately five dedicated electronics engineers and designers that tweak various circuit topologies that "brings us closer to the real thing, then it will be incorporated in the final design, regardless of our inability to offer an objectively verifiable explanation."
All Gryphon Audio products are designed and manufactured in Denmark, assembled and tested in-house at their facilities. The manufacture of certain key components is sub-contracted to companies approved for Mill spec production and involved in R&D and manufacture of military and medical equipment to the strictest standards. Through these sub-contractors Gryphon gains access to the most advanced assembly techniques and know-how, which would otherwise be unavailable to a small, independent company. Naturally there is in-house test gear and each module in every Gryphon Audio Design product has its own individual test certificate(!).
When the modules are assembled in a complete functional unit, it, too, is subjected to comprehensive function tests with results recorded in a test certificate. The bottom line is that, "Each Gryphon product is designed to serve the single purpose of maintaining the integrity of the input signal with no subtractive or additive colorations. The quality of the input signal itself (for better or for worse) must always be the sole factor which determines the final sound quality. This philosophy naturally entails that poor recordings will be revealed for what they are, while allowing fine recordings to be more fully appreciated."
Technical Description
Atilla Integrated Amplifier
The Gryphon Audio Designs Atilla is a dual mono integrated amplifier in a single chassis; with the only thing shared electrically between channels are the toroidal transformer and power chord. There is zero negative feedback and volume adjustment is via a microprocessor-controlled 50-step relay. The company feels this type of volume control achieves the very best sonic performance. The signal's path is short on the military specification double-sided up to 70µ copper printed circuit boards and any necessary wiring is kept short and tidy. Incoming AC power runs though a dual-mono Holmgren toroidal transformer while many capacitors aid to ensure all circuits get the steady and clean power they require. The two line, 50 character front display illumination can be adjusted for 100%, 75%, 50%, 25%, and Off.
On the rear appears a set of gold-plated Swiss Neutrik XLR sockets plus four inputs via gold-plated RCA and a fixed-level AV throughput for integration with a surround preamplifier. There is an optional MM/MC phono stage module (not tested in this review) and the unit can be 'flashed' via program upgrades. A remote control is included and pricing for the Gryphon Audio Design Atilla is $6950.
Technical Description
Scorpio CD Player
The Gryphon Audio Design Scorpio CD player uses four dual-differential 32-bit/192kHz Asahi Kasei Microsystems Delta-Sigma asynchronous DACs that each have their own regulated power supplies. Naturally the unit upsamples CD's 16-bit/44kHz signal to 32-bit/192kHz to enhance the sonics. Due to such a high sampling/bit rate, gentle digital filters for roll-off can be used, unlike early designs found in units during the 1980's that greatly affected the uppermost frequencies. The unit has a first-order analogue filter with silvered Mica capacitor. There are a pair of custom-built temperature-compensated crystal oscillators that are claimed to produce better than five parts per million accuracy. Analog amplification circuitry for the signal is C
Looking at the photo below you can see the pair of custom-built Noratel toroidal transformers for digital and analogue sections plus there are a total of 15,000 microFarad power capacitor banks per channel. Like the Atilla integrated amplifier, ultra-short signal path with minimal internal wiring ensures signal integrity. On the front is a four-line, 20 character display with user-selectable illumination (High/Medium/Low/Off). The rear of the unit sports balanced analogue outputs via gold-plated Swiss Neutrik XLR sockets plus a 75 Ohm BNC S/PDIF digital output. Of note is that there is no S/PDIF digital input nor USB input for computer audio use. A remote control is included that not only control the CD player, it may also be used for basic controls of the Atilla integrated amplifier. The Gryphon Audio Design Scorpio is priced at $6950.
Technical Description
Mojo Speakers
Gryphon Audio Design Gryphon Audio Design's Mojo, a term many are familiar with due to the Austin Powers movie's use of this slang term, yet Mojo actually originated in West Africa. In West Africa Mojo means: A charm or magic spell; the art of casting magic spells. See, you just learned some new trivia! Anyway, the Mojo is a two-way, three-driver loudspeaker system. Pair of 6-inch pulp paper cones, one each is located above and below the Air Motion Transformer ribbon tweeter. The hand built crossover network uses extreme graphite resistors from Duelund Coherent Audio, hand-made Danish capacitors from Jensen Capacitors and excellent low-memory, precision capacitors from Germany. All parts are hard-wired with special Teflon hard-insulated silver solder. Each hand built crossover is specially tuned for optimum performance and precision matching. On the rear of the cabinet users can incorporating an included set of user-interchangeable Duelund graphite resistors to adjust the high frequencies with mild roll-off (-0.5 dB), neutral response (0 dB) or mild boost (+0.5 dB).
In order to achieve perfect phase at all frequencies, the Mojo enclosure incorporates a concave curved front to form a direct angled, time-aligned system. The internally reinforced cabinet has extensive internal bracing while a combination of pure wool and synthetic interior damped the internal soundwaves. Visitors to my home made very positive comments about the stylish string grille and while my pair were in red, there are many custom finish options to choose from. The standard finish on my pair has a soft feel via specialized urethane paint. This is the same as that developed for Mercedes Benz luxury car dashboards and other interior surfaces. Of course custom finishes in semi-gloss two-pack automotive paint with a very hard surface are available to order.
Gryphon Audio Designs also send me their optional dedicated stands that include silicone pads for firm attachment of the speaker to the base. There are spikes and coasters for optimal coupling to the floor so that an effective evacuation path for vibration is achieved. Each column can be filled with sand to add mass for additional damping.
Technical Description
Gryphon Audio Design Cables
No system is complete without cables, and Gryphon sent me all cables and uprated AC cords. Their VIP Reference cable series has ultra-pure conductors and select dielectric materials optimized for the free flow of music. Their Guideline Reference interconnect incorporates conductors of gold-embedded silver for unimpeded electron propagation. A dielectric consisting of thousands of minute air-core Teflon fiber tubes are wound around the conductors, then wrapped in a tight Teflon sheath. For effective protection against external interference, the shield features a thick layer of silver-plating.
A molded outer sleeve of homopolymeric Polyvinyl Acetate (PVA) contributes to the rigid construction. Gryphon Audio Design's Guideline PSC speaker cable is extremely large and heavy, yet has plenty of flexibility for tight locations. This truly is one of those 'larger-than-garden-hose types with hefty gold-plated spade lugs on all ends. They come delivered in a metal case as seen here. The Guideline XLR interconnect is $1120 for one meter pair, with the two-meter loudspeaker cable Guideline PSC being $8500 plus the two Headline power cords are $599 for two meter length.
In Use
Setting up the system was very straightforward, since everything was sent to me including the speaker stands, which by the way were the perfect height for my listening position. The chassis of the electronics is very solid, giving assurance that you have indeed purchased a fine high-end audio product. The analog audio jacks are very sturdy while the loudspeaker binding posts are large and very hefty. In fact there is a small rubber outside ring on the speaker posts to aid in ensuring they are tightly secured down on the speaker cables. The Scorpio's CD drawer is very solid and the mechanism gives a reassuring feeling that your disc will be properly handled for best playback.
Knocking on the Mojo's cabinet provided a very dull thud due to the thick materials and internal bracing and damping. My pair of Mojos came in special order red color, which i must admit did have a wonderful feel to it. This flat (not glossy) finish did bring about the overall speaker design that every visitor to my home had positive comments to say about them. Standard Mojo colors are Flat Black, Silver and Antracite and will easily fill the needs of most customers, unless you are like me and willing to pay a small bit extra for that special color that mates well with your interior decor. On the front of the unit protecting the drivers, the string-like grill cloth is very unique and not found on those Big Box Store places that most people shop within. While it is great that Gryphon Audio Design does include a way to adjust the output of the tweeter, my listening room is neutral and so no alterations to the drive output was needed.
While you can turn off the displays of Atilla integrated amplifier and Scorpio CD player, the red Gryphon logo does stay lit. The multiple inputs on the Atilla can be named via custom input, yet doing so involves a series of button pressing that took me a bit of time to fully understand. The remote control for each unit is easy to use, yet at this price level am surprised there is not a single unified remote, included or available at extra cost, that would handle all controls of both units. The good news is that Gryphon's Scorpion remote does give you all the CD player controls plus the basic, needed controls for the Atilla integrated amplifier so that remote was used most of the time.
The cables are very solid, with the speaker cable being surprisingly flexible given its large girth. With all components in place i turned on the Atilla integrated amplifier and Scorpio CD player. While i did leave the CD play on 24/7, the Atilla was turned on and off a few times and note that upon turning it on there is a waiting period of a few seconds until she is ready to use. During the entire time of my review there was not a single hiccup. Everything simply worked as they should, and the sound they produced was... read on!
System Synergy Sound
As stated at the beginning of this article, system synergy is key to achieve the very best from a system. This holds true in high-end sports cars as it does for audio. One wrong link in the (audio) chain and the end result could spell disaster. Therefore a single manufacturer system, from source to speakers, can be a blessing as the only main variable remaining is the room-to-loudspeaker integration. During my review i did swap out the Mojo speakers for my Audio Note AN-J/SPx and for source my computer digital audio system/NAS drive feeding my custom DAC. Even with a change of system so that only the Atilla was being reviewed and my review below covers all aspects regardless of system configuration. The main difference being that the Audio Note speakers obviously do you extend in the uppermost frequencies as well as the Gryphon Audio Design Mojos. Also of note is that the Audio Note speakers did produce a bit more deep bass, which was extremely tight and tuneful.
One of the reasons I choose this home was due to the inherent sound of the main listening room, and since it 'works' quite well with a variety of speakers it makes my job that much easier. I found that by placing the Gryphon Audio Design Mojo speakers 16 inches from the rear wall, it produced the best sonic balance. Since my room measures 24 feet wide by 16 feet deep and I set the speakers on the long wall, the Mojos were 7 feet away from the sidewalls. Reading through the owner's manual, Gryphon suggests leaving the wall behind the speakers live. Having tried my usual RealTraps acoustic panels behind the Mojos and then removing them, I have to agree a live rear wall is best. It took approximately 25 hours for things to settle in, with perhaps a very small smoothing out improvement during the next 25 hours onward.
Grabbing one of my favorite Chesky Records, CDs Club de Sol [JD033] that has David Chesky on piano and other musicians playing smooth jazz and Brazilian rhythms, my first thought was how wide and deep the front soundscape became. Each instrument was firmly placed within their natural aural space while the recording studio's hall sound was well-defined. Am sure that the Mojos D'Appolito design combined with time and phase accuracy plays an important role here. Of course the electronics and cables also need to be of high quality, and the entire system obviously exudes this is spades. Track 5 "Sunrise" is all piano and had this wonderfully balanced tonal quality as I heard during my best Ongaku integrated amplifier and KEF104/2 floorstanding loudspeaker setup within my LEDE (live-end dead-end) studio years ago.
Moving to track 6 "Morning Mist" easily proved to me that my recent moving to ribbon tweeters is well-founded, as the Air Motion tweeters and oversampling of the Scorpio did it all could for this 16-bit/44kHz recording. The wind chimes and bell sound are virtually the same instruments here in my percussion setup, so I can hear the actual live instrument and make a comparison directly. And yes for the record I did record my bells/chimes, burned it to a CD and to my ears the limiting factor is, frankly, the normal limitation of 16-bit/44kHz. Bypassing the CD player and going directly from my 24-bit/192kHz recording on my TASCAM to the Atilla yielded more accurate uppermost frequency extension. While I could criticize the CD player, the fact is no matter how good the recording or oversampling technique, one is limited to some extent by the quality of the source.
Using an older DAC i have here that does not have oversampling showed my that the highs were a touch more limited, so the special upsampling technique used by the Scorpio CD does help extend the highs in a natural sounding way. Since designer Flemming E. Rasmussen has worked with recording studio engineers, it is great that this system can produce such accuracy to the extent you can easily hear both the good and less than optimal source.
Speaking of accuracy, allow me to expand on this before I move on to other recordings. How does an audiophile define accuracy? Webster's Dictionary says that accuracy is "The state of being accurate; freedom from mistakes, this exemption arising from carefulness; exact conformity to truth, or to a rule or model; exactness; nicety; correctness". Accuracy is not the common misconception that all tubes amplifiers sound euphoric or that all solid-state units are anemic. The truth is exactly that, the proverbial straight wire with gain. Great recordings are not enhanced via richer tonality or deeper/wide soundscape, nor does a lackluster recording become more listenable. The computer geek in me falls back on the old saying "garbage in = garbage out" mantra. To my ears, it was obvious after the system settled in that what my ears were hearing was very close to what was on the source signal.
It is not just tonal balance and soundscape, there is also the signal's 'speed' and 'brakes'. Engineers would call this rise time and settling. How accurately can the system properly produce the signal from the very first moment of the initial sound all the way through to the natural decay? And then there is pace/timing, some call it the boogie or 'tap your toes' factor. On that note I shall move my listening impressions right along to Kraftwerk.
If you ever really want to hear signal speed, then perhaps the remastered Kraftwerk album The Mix [Elektra / WEA B000002H7C] might be just what the doctor ordered. Sure this is not one of those 'audiophile approved' minimally mic'ed albums, yet if you desire stunningly fast hoops to have a system jump through then this makes a good choice… plus it is very well known music. Yes indeed, the Gryphon Audio Design components have very fast transient speed and excellent rhythm and timing. From around 60 Hz on up everything really comes and go fast! While the two per speaker 6.5-inch drivers do a great job, they simply miss out on the very deep bass support. The Mojo speakers do make a small try at it, yet if you turn the volume up to very high levels they simply can not quite keep up.
Please understand as a reviewer it is my job to go to extremes, and so the volume levels I am discussing here are very high and very much beyond anything that would be considered normal levels. At normal to a touch higher all is fine and grooves along quite nicely. If you are expecting 'home theater' explosion bass, then a subwoofer or Gryphon's larger floorstanders will easily suffice.
As stated earlier, my listening room is also quiet large and measures 24 feet wide by 16 feet deep and 10 feet high. As such, my room is simply too large for the four 6.5-inch drivers to fully 'load' in the deep bass region (hint to Flemming, perhaps the next review can be those gorgeous large floorstanders I have seen at shows).
While enjoying The Mix what is truly outstanding is the speed and clarity of the midrange all the way up to the highest of frequencies. After all these years as an audio reviewer, this is the fastest I have heard notes come and go. It was very easy to hear the abundance of sounds coming through, each of them highly resolved and firmly placed within the soundscape. The sheer expansiveness of the music fully floated not just between and behind the speakers, it also flowed into my listening space as I have heard on the very best of systems (which totals three to date including this one). Once you hear such thing it becomes a craving for more!
The music fully enveloped me, as though I am not just a passive listener peeking in but fully inside of the musical space. And for the record, not only was I tapping my feet, I began to drum with the music. No higher compliment can one bestow when they actual find themselves joining in with the musicians to play the music.
For many years I had a moratorium on Miles Davis' album Kind Of Blue [Sony Legacy B001KL3GZO] though I did have what is perhaps the latest version on CD. Why? Because, like Led Zeppelin's song "Stairway To Heaven", there are only a certain number of times you can hear certain music and eventually become overly exposed to it. Such exposure means you become desensitized to its true greatness. So with about five years of banning Kind Of Blue I decided to give it a whirl on the CD player. Wow! My jaw dropped as this is truly not just an amazing recording, it is amazing music! The sense of space, Mile's expertise as a true master of the trumpet… The Air Motion ribbon tweeters were indeed doing a superlative job at reproducing the raspiness of Mile's unique style. Jimmy Cobb's drums had a great balance of stick, head and tone while Paul Chamber's acoustic bass strummed along. Speaking of the acoustic bass, this system sounded so very right in virtually every sense.
This included those small and subtle timing cure that can get lost on systems with less speed/accuracy. As a drummer, I have become highly attuned to detect those extremely small timing cues and how to play off or with them. Here the Gryphon Audio Design system easily resolved all this with ease. While I can not say for sure if this is also the best CD version of Kind Of Blue, my friend who gifted it to me said it was an will have to take his word for it. Bottom line, once again my love for this album has been ignited and in no small part to how well the Gryphon Audio Design system reproduces it.
As a general comment concerning classical music, intricate textures in harmonics and that lovely hall sound was beautifully rendered. Due to the impressive ability of these components to deliver excellent imagine and soundscape, i could easily sense the size of the performance hall and how the notes would reflect and be suspended within my listening the room. From big dynamic performances to small stringed quartets, obviously there is plenty of amplification headroom within the Atilla to drive the Mojos. Of course with violin solos, the ribbon tweeters showed their masterful ability to produce the proper string shimmer. Tympani, bass drum, trombones and bass were rendered with fullness. As i commented before, perhaps only if you want 1812 with canon blasts or 32-foot pipe organ at very high volume levels would you notice any shortfalls. Again, this is why Gryphon Audio Design offers larger speakers that should easily fulfill your needs.
Wish List
Of course no system is 100% perfect. My main aural criticism would be the desire for more deep bass filling my room, yet the simple fact is my extremely large listening room does not help in this matter. To expect them to achieve high volume levels at 40Hz is utterly unrealistic. That is like asking a Ferrari 599 to have the same performance as Ferrari's Formula 1 car. My main, and I feel valid criticism, would be that the CD Player does not offer a way to take advantage of the excellent DAC by allowing digital input via S/PDIF. My deepest hope would be a USB input for computer audio, as USB inputs are becoming far more useful as modern audiophiles such as myself have been ripping their music collection lossless to NAS hard drives.
Synergy Sounds Sensational
Buying into the system concept means you are 'all in' to what their chief engineer / designer feels a music reproduction system should sound like. Just as readers of Enjoy the Music.com may find a reviewer or two whose opinion they are aligned with, here you really trust the ears and design team of a single company. Gryphon Audio Design does a remarkable job in giving their customers ease of use, aesthetic beauty and, what matters most to us audiophiles, excellent sound quality. Everything worked great, all the time, every time. Even when i used my own DAC and speakers with the Atilla integrated amplifier, it was easy to fall in love with the music being produced.
While not mentioned in the review, I did play a few known bad recordings and the system simply portrayed them as the sonic garbage they are. Yet insert a great CD into the Scorpion CD player, or a great digital music file from your own front-end DAC, set the Atilla's volume level to 'perfect' and the Mojo speakers' singing will bring a smile on your face. The Gryphon Audio Design system, like a race-winning Formula 1, has won over my heart because all the parts are finely tuned and come together to allow audiophile and music lovers alike to achieve musical excellence.
The ability to produce a truly 3D and enveloping soundscape is of the very best reference quality. Accurate tonality and toe-tapping rhythm kept me coming back time and again to my music collection to rediscover many jewels. When a system causes you to seek deeper and deeper into your music collection, as this Gryphon Audio Design has, then you know you have a magnificent setup. As always, in the end what really matters is that you...
Enjoy the Music,

Steven R. Rochlin
Specifications
Atilla Stereo Integrated Amplifier
Type: Solid-state integrated amplifier
Power: 2x 100W @ 8 Ohms, 2 x 200W @ 4 Ohms
Output Impedance: 0.027 Ohms
Bandwidth (-3 dB): 0.1 Hz to 250 kHz
Power Supply Capacity: 2 x 60,000µF
Gain: +38 dB
Input Impedance, balanced (20 Hz to 20 kHz): 20 kOhm
Input Impedance, single-ended (20 Hz to 20 kHz): 8 kOhms
Price: $8999
Scorpio CD Player
Chipset: Four dual-differential 32-bit/192kHz Asahi Kasei Microsystems Delta-Sigma
Upsampling: from CD' 16-bit/44kHz signal to 32-bit/192kHz
Filter bandwidth (-6 dB): 0.5 Hz to 96 kHz
Distortion (THD+N): <0.005%
Output level, Balanced: Max. 4.0 Vrms
Output Impedance (20 Hz to 20 kHz): 25 Ohms
Price: $8999
Mojo Speakers
Drivers: Air Motion tweeter and two pulp cone 6.5-inch midrange/woofers per unit
Frequency Response: 37 Hz to 40 kHz, Room dependent
Crossover Frequency: 2000 Hz, 4th order
Sensitivity: 89dB/W/m
Nominal Impedance: 4 Ohm
Power Handling: 200 Watts
Dimensions (WxDxH): 20 x 42 x 52 cm
Shipping Weight: 50 lbs (one speaker), 40 lbs (stand)
Standard Colors: Flat Black, Silver and Antracite.
Price: Approximately $16,250 depending on color choice, matching stands are $1799
Cables
Guideline XLR Interconnect: $1450 for one meter pair
Guideline PSC Speaker Cable: $10,999 for two meter pair
Headline Power Cord: $775 for two meter length
Company Information
Gryphon Audio Design
Industrivej 9
8680 Ry
Denmark
Phone: (45) 86891200
Fax: (45) 86891277

E-mail: sales@gryphon-audio.dk
Website: www.gryphon-audio.dk