Munich HIGH END Show Report 2016
High End Society Munich Germany


MBL Noble Series
---
MBL earned the Best Room at AXPONA 2016 and here they are at HIGH END 2015 in Munich with their Noble line. The room was packed and so didn't have a chance to give it a good listen, yet here are some pics of their Noble Line CD/DAC (€12,000), black Integrated Amplifier (€13,800) and white with gold front Stereo Power Amplifier (€12,900). Enjoy!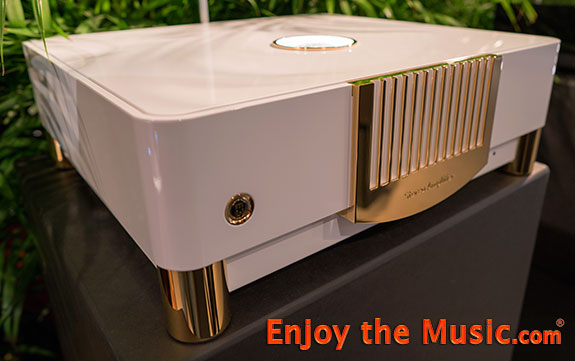 MBL Noble Integrated Amplifier
MBL Noble CD/DVD DAC in white and black color.
---> Back to HIGH END 2016 show report homepage.