AXPONA 2017 Show Report -- Audio Expo North America
AXPONA Show Report Part 3 By Steven R. Rochlin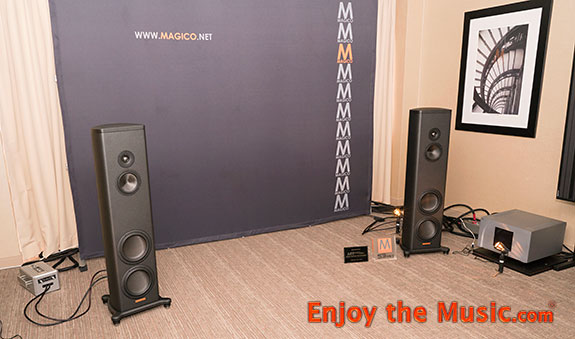 Making my way into the Magico room it was extremely busy! Attendance at AXPONA 2017 was indeed up for the year and was hoping to get back and give this room a listen, as it did sound really nice from the brief visit. AM sure you love reviews, and so Enjoy the Music.com recently reviewed the Kronos Sparta 0.5 turntable and upgrade to full Sparta at this link. Their system consisted of:
CH Precision L1 Line Stage SRP $ 34,500 each
CH Precision P1 Phono Stage SRP $ 31,000 each
CH Precision X1 Power Supply for L1 Line Stage SRP $ 17,000 each
CH Precision M1 Mono Power Amplifier SRP $ 51,000 each
CH Precision M1 Mono Power Amplifier SRP $ 51,000 each
Beatis Ref 2 Server
Berkeley Alpha DAC Reference Series 2
Kronos Pro Turntable with external Kronos Power Supply
Kronos Black Beauty Tonearm
Clearaudio Goldfinger cartridge
MIT Oracle MAX Loudspeaker Cables
MIT (assorted Interconnects, Speaker Cables, Power Cords, AES/EBU)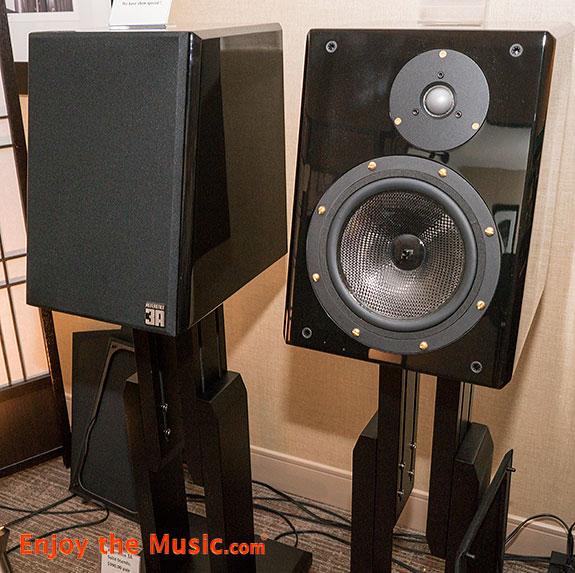 One of my fave rooms was the Reference 3a / Charisma Audio exhibit at AXPONA 2017. Fast, clean, and very exciting sound! Enjoy the Music.com's very own Rick Becker reviewed the Charisma Audio 103 $750 phono cartridge and Charisma Audio Reference One Moving Coil Phono Cartridge. Their system is as follows:
PolyTable SUPER12 turntable without cartridge - $ 2,995
Charisma Audio Reference One MC cartridge - $ 2,200
Charisma Audio Cabriolet speaker stands - $ 1,090
Bob's Devices Sky-30 MC step up transformer - $ 1,250
Bob's Devices Shielded Silver Clad Copper Conductor Interconnects - $ 395
Codia Acoustic Design Stage 3000 BAB Chrome audio rack (4-tier) - $ 5,660
Codia Acoustic Design Stage 1000 audio rack (4-tier) - $ 1,800
Madison Audio Lab E3Extreme 1 interconnects (1 meter) - $ 1,250
Audio Exklusiv Silentplugs RCA (set of 4) – $ 165
Audio Exklusiv d.c.d. Base equipment platform - $ 570
GigaWatt PF-1 MK 2 power strip - $ 550
Silent display:
Charisma Audio 103 MC cartridge - $ 750
Charisma Audio MC-1 Alpha MC cartridge - $ 1,250
Charisma Audio MC-2 MC cartridge - $ 1,650
Charisma Audio MC-M MC cartridge - $ 1,750
Charisma Audio Reference Two MC cartridge - $ 2,800
ELAC's Andrew Jones being the always gracious host during AXPONA 2017, was showcasing their new speakers being driven by Audio Alchemy gear. Another great sounding room and i'll gladly give it the Best Sound For The Buck at AXPONA 2017. You can read my review of the ELAC Debut F5 Floorstanding Speaker here.